This collection contains alphabet practice pages for each letter of the alphabet.
You will find a download for each letter below.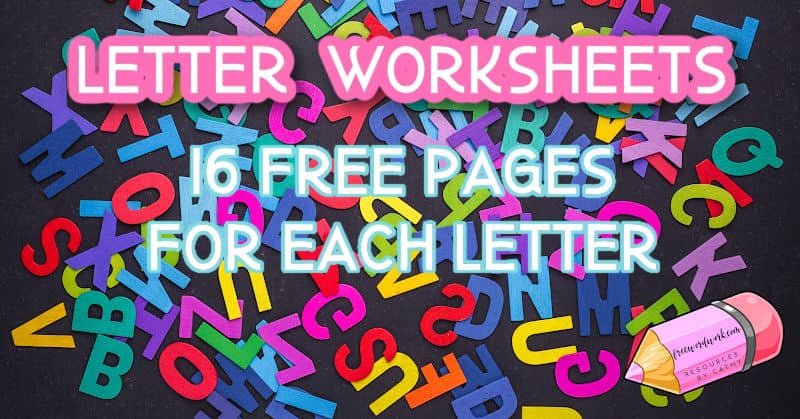 Each set will include the following:
a list of words
blank capital letter page
blank lowercase letter page
a blank letter with upper and lowercase letters
capital letter maze
lowercase letter maze
patterned letters
dinosaur letters
unicorn letters
tracing pages
finding words starting with a letter
Dab it! pages
Click on each letter to find the pages:
Thank you for visiting freewordwork.com! All of the resources provided are free for classroom and home use. Resources may not be sold or modified and sold. Please send me a message if you have any questions.