You will find 16 free letter y worksheets to help your students work on the letters of the alphabet.
These pages will give you a variety of letter y worksheets for helping your children explore the letter y.
This download focuses on the letter y but you will also find the other letters of the alphabet on the site.
This is another free resource for teachers and homeschool families from www.freewordwork.com.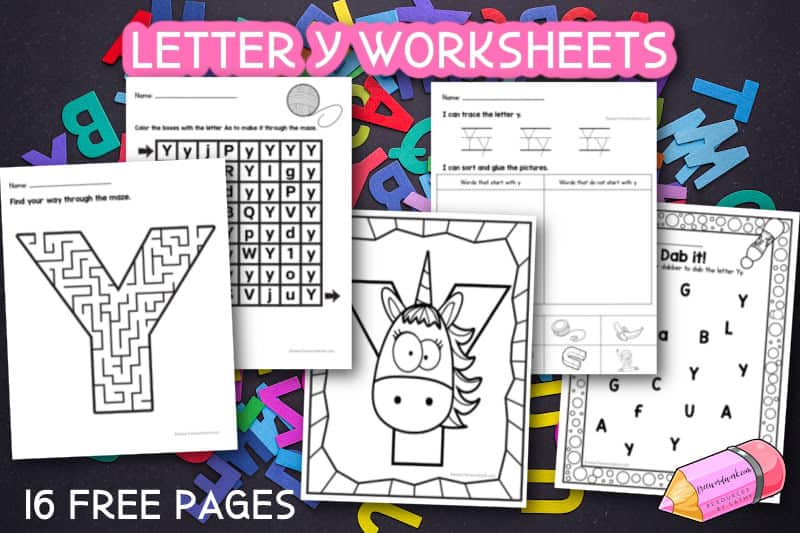 Working on Letters
What is your favorite way to help your students learn the letters of the alphabet?
Be sure to begin by giving children hands on opportunities. Let them trace letters in sand or shaving cream on a desk.
You can encourage them to build the letter y with blocks or LEGOs.
Another idea is to pull out the craft supplies and have children craft the letter y with your supplies.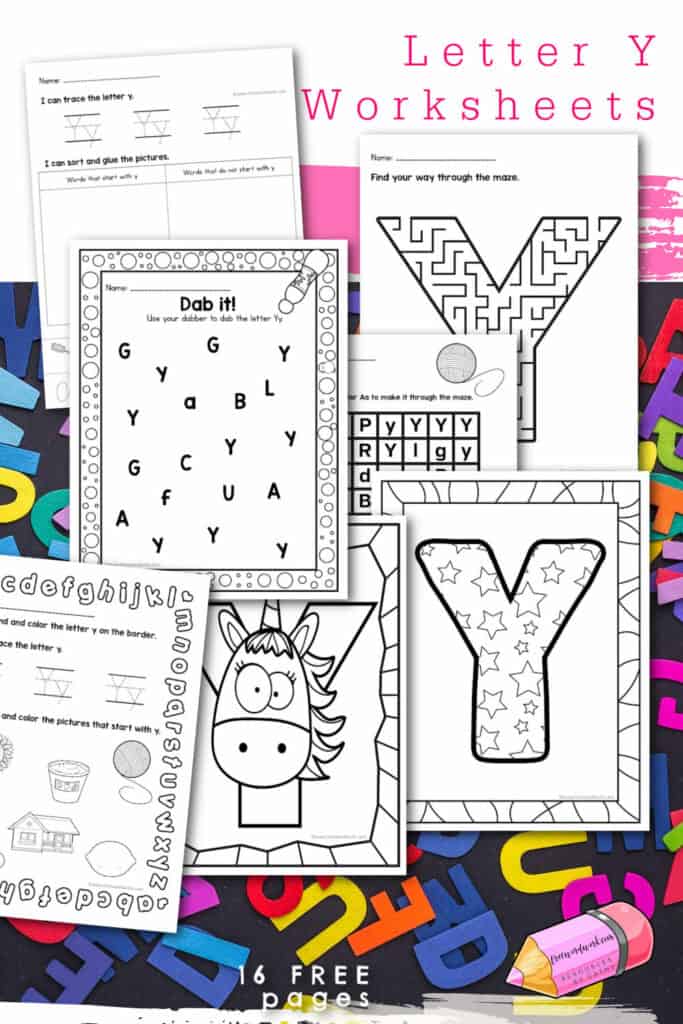 Words that start with y
Here's a list of words for children beginning with the letter y:
yam
yak
yard
yarn
yawn
yell
yellow
yes
yesterday
yo-yo
yoga
yogurt
yolk
you
young
yummy
About these letter y worksheets
These worksheets are designed to give your students work with the letter x.
You will find an assortment of pages so you can choose the printables that will meet the needs of your children.
The following pages are included in this abc download:
Blank capital letter Y
Blank lowercase letter y
Yy blank letter
Capital Y maze
Lowercase y maze
Y maze
Patterned Y and y
Dinosaur Y and y
Unicorn Y and y
Letter y worksheets that include tracing and identifying words starting with y
Dab it! page with Y and y
You can download this free letter set here:
Need an option that includes explanations of each word? This list contains the meaning along with clues to help your students remember.