These letter s worksheets have been created to give your students pencil and paper practice as they work on learning the letters of the alphabet.
You download this free set of 16 letter s worksheets to help your children practice the letter s.
While you are working on helping your children learn each letter of the alphabet, this collection will be helpful.
This is another free resource for teachers and homeschool families from www.freewordwork.com.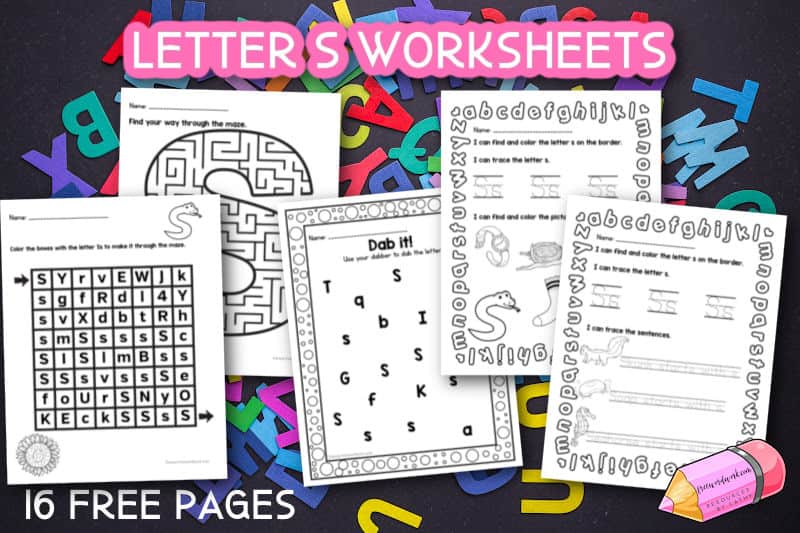 Working on Letters
How will you help children learn how to write and sound out each letter of the alphabet?
Be sure to find ways that are engaging for your students. Just handing students worksheets is not the best approach. Mix paper and pencil practice with hands-on activities.
You could begin by having children trace letters in shaving cream or sand.
Hide the s around the classroom (you can print it on cards or hide magnetic letters.) Then, have students go on a letter hunt.
Afterwards they can use blocks to build the shapes of the letters.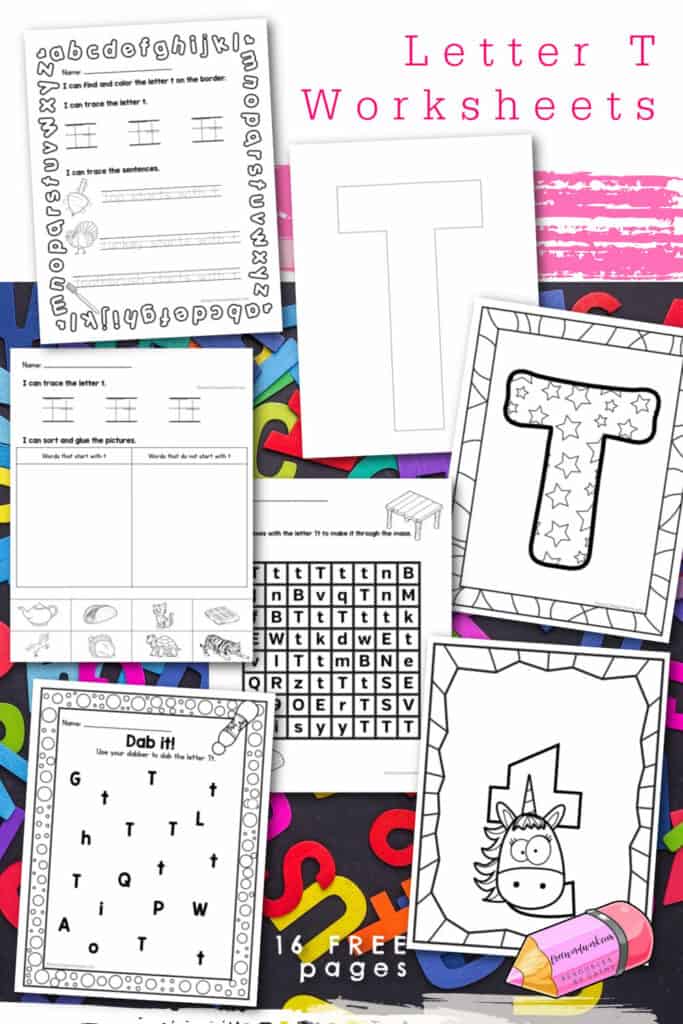 Words that start with s
Looking for a list of words that start with the letter s? Here is one I created:
sad
sailboat
same
sand
saw
say
seat
second
see
sell
set
seven
shadow
she
show
sing
sip
sit
six
sleep
slip
small
snake
soap
son
song
soon
sound
spider
spin
spoon
stop
sun
About these letter s worksheets
These worksheets are designed to give your students work with the letter s.
You will find an assortment of pages so you can choose the printables that will meet the needs of your children.
The following pages are included in this abc download:
Blank capital letter S
Blank lowercase letter s
Ss blank letter
Capital S maze
Lowercase s maze
S maze
Patterned S and s
Dinosaur S and s
Unicorn S and s
Letter s worksheets that include tracing and identifying words starting with s
Dab it! page with S and s
You can download this free letter set here:
Need an option that includes explanations of each word? This list contains the meaning along with clues to help your students remember.