These free letter t worksheets are designed to give students letter practice on paper as they work on mastering each letter of the alphabet.
You can download this free set of letter s worksheets to help your children practice the letters of the alphabet. This set of pages is designed for the letter t.
As you work on helping your children learn each letter, this set of pages can be helpful.
This is another free resource for teachers and homeschool families from www.freewordwork.com.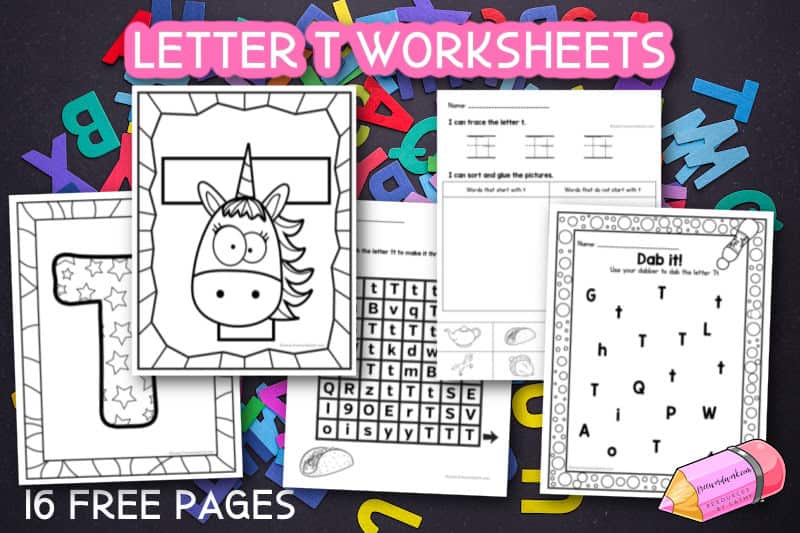 Working on letters
You will want to come up with an engaging plan for helping your students begin learning the letters of the alphabet.
Be sure to include hands-on activities that will make the students want to learn.
Pull out the art supplies and have students form letters using the craft materials.
They can use water colors to practice making letters.
Allow children to use blocks or LEGOs to build the letters.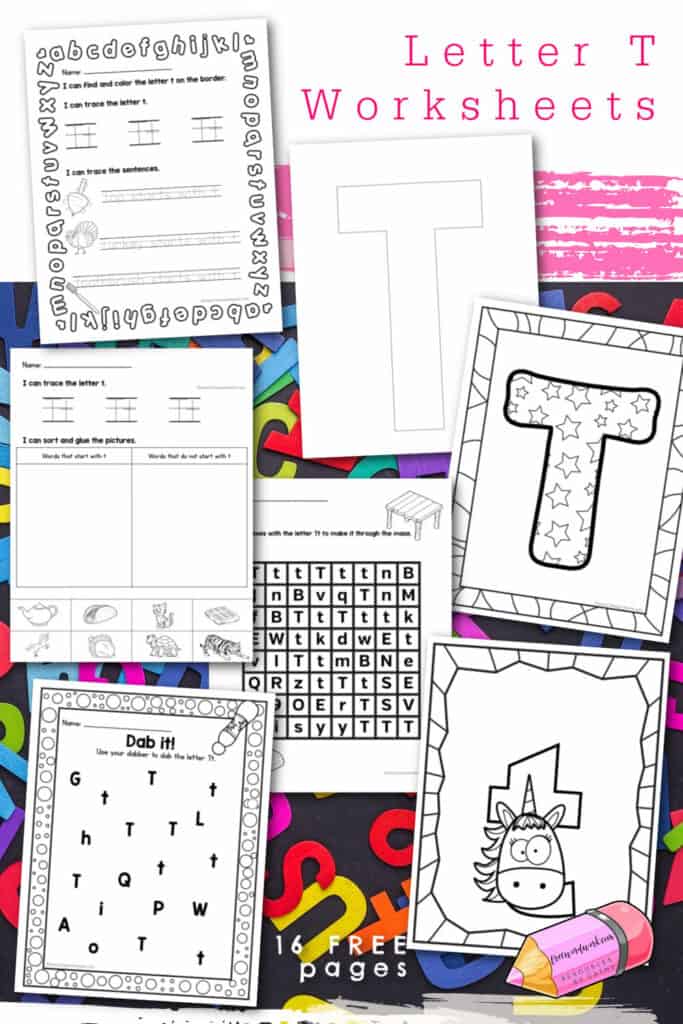 Words that start with t
Looking for a list of letter t words? Here is a list of words that started with t here:
table
tag
tail
take
tall
taste
tea
teacher
teddy bear
teen
ten
tent
that
the
thin
tiger
toad
toe
tomato
top
towel
toy
tractor
train
tree
truck
train
truth
turkey
turtle
twist
two
About these letter t worksheets
These worksheets have been created to give your children work with the letter t.
You will receive a variety of pages so you can choose the printables that will meet the needs of your children.
The following pages are included in this abc download:
Blank capital letter T
Blank lowercase letter t
Tt blank letter
Capital T maze
Lowercase t maze
T maze
Patterned T and t
Dinosaur T and t
Unicorn T and t
Letter t worksheets that include tracing and identifying words starting with t
Dab it! page with T and t
You can download this free letter set here:
Thank you for visiting freewordwork.com! All of the resources provided are free for classroom and home use. Resources may not be sold or modified and sold. Please send me a message if you have any questions.