Thanks for stopping by! This site will become your first stop when creating your own word work program in your classroom. Look for new engaging activities, worksheets for phonics practice and sight word work.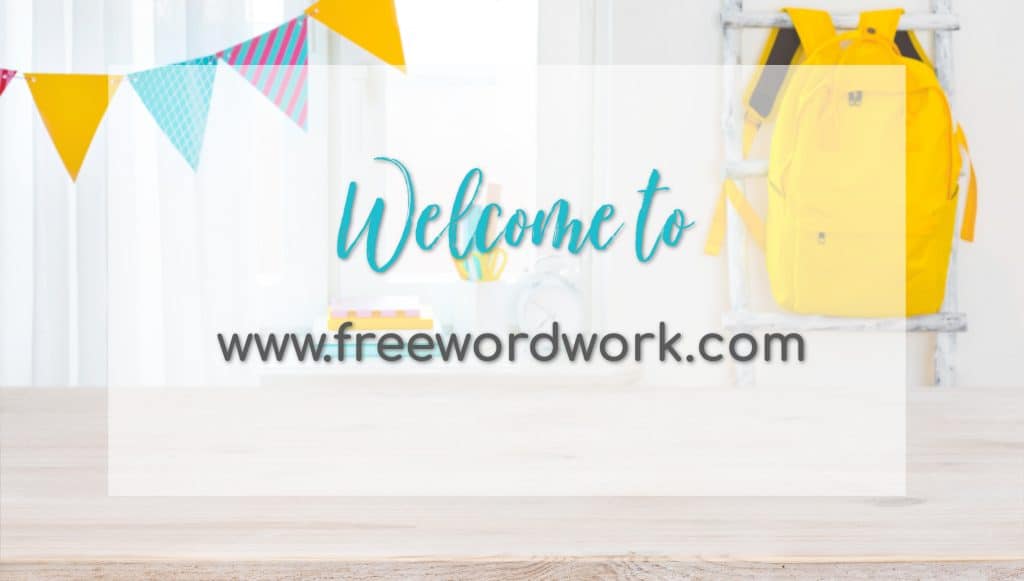 You can keep updated as this site grows. Simply subscribe to our free, weekly newsletter above.
Word work is an important part of reading instruction in the classroom. You might find it during whole group instruction, literacy centers or small group instruction.
During word work, your goals include:
helping your children recognize patterns in reading and spelling
working on memorization of sight words
encouraging children to explore and use new words
As teachers, our hope is that as you work on the above goals, your students will begin to develop a love of reading and writing.
With careful planning, word work time in your classroom will become a time your children love.
Exploring this Site
This site is broken into four main sections. Each section focuses on a different aspect of your instruction. Under each section you will find free resources I have created to help you in your classroom.
Currently, my focus is on developing the sight words and phonics sections. I have had many requests for a range of worksheets and cut & paste activities for phonics practice. Along with these, I am working on creating new centers for your word work centers.
As we head into winter, look for the word list section to grow to include a wider range of word lists. My goal is for the word lists to be the most complete lists you can find.
Not only will you find lists geared towards special celebrations, there will be phonics based lists for word families and collections of words such as nouns, verbs and adjectives.
This is a new site with lots in the works! Be sure to bookmark this page and check back over the summer.
Connect with me! Please send me any requests you have for future resources via cathy@freewordwork.com.