You can download this set of 16 letter R worksheets to help your students practice the letter r in the classroom or at home.
This free download contains 16 letter r worksheets for children to use when learning about letters and letter sounds.
When you are working on isolated letter sounds, this collection with help you with planning and provide you with a range of activities.
This is another free resource for teachers and homeschool families from www.freewordwork.com.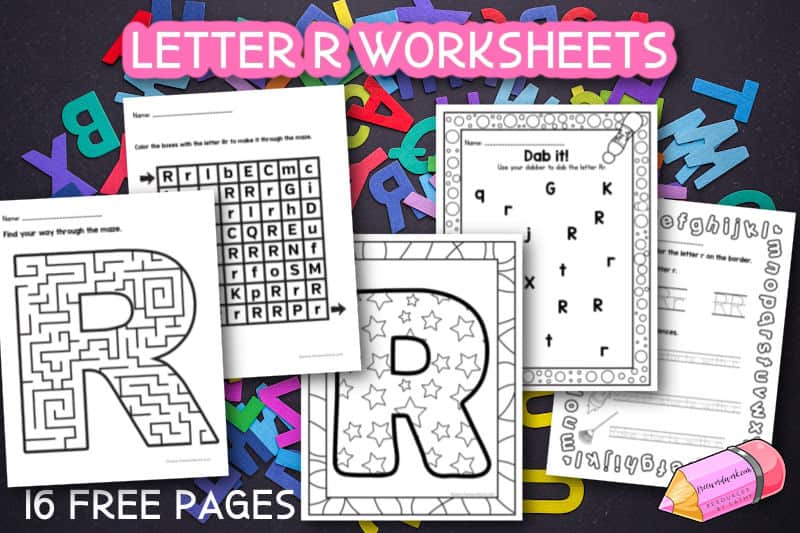 How to introduce letters and letter sounds
When working on introducing new letters and letter sounds, it is important to make the work fun for your students.
You want them engaged to make the learning come naturally.
One idea is to print a blank r from the download and have students decorate their letters. You can let children choose between an uppercase or lowercase r. When they are finished, have children sort themselves according to the case of their letter.
Continue the practice be building the letter r with blocks or other objects.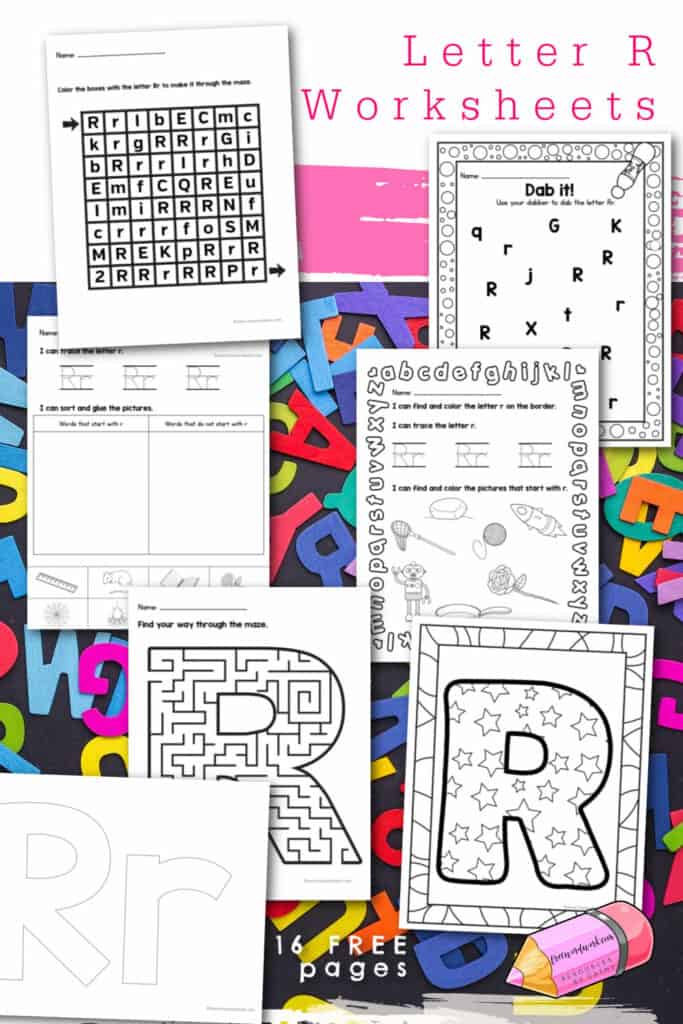 List of words that start with the letter r
Here is a list of words starting with the letter r for children:
rabbit
raccoon
race
rain
rainbow
ran
rap
rat
reach
read
really
recipe
red
reptile
rest
reward
rice
ride
right
ring
river
road
roar
robin
rock
rocket
roof
room
rope
rose
round
rug
rule
ruler
run
rush
About these letter R worksheets
This download contains 16 worksheets for practicing the letter r.
These pages will your students practice with the letter r.
The following pages are included in this alphabet download:
Blank capital letter R
Blank lowercase letter r
Rr blank letter
Capital R maze
Lowercase r maze
R maze
Patterned R and r
Dinosaur R and r
Unicorn R and r
Letter r worksheets that include tracing and identifying words starting with r
Dab it! page with R and r
You can download this free letter set here:
Thank you for visiting freewordwork.com! All of the resources provided are free for classroom and home use. Resources may not be sold or modified and sold. Please send me a message if you have any questions.