If you are new to using Fry Sight Words in your classroom, begin by learning a little more here.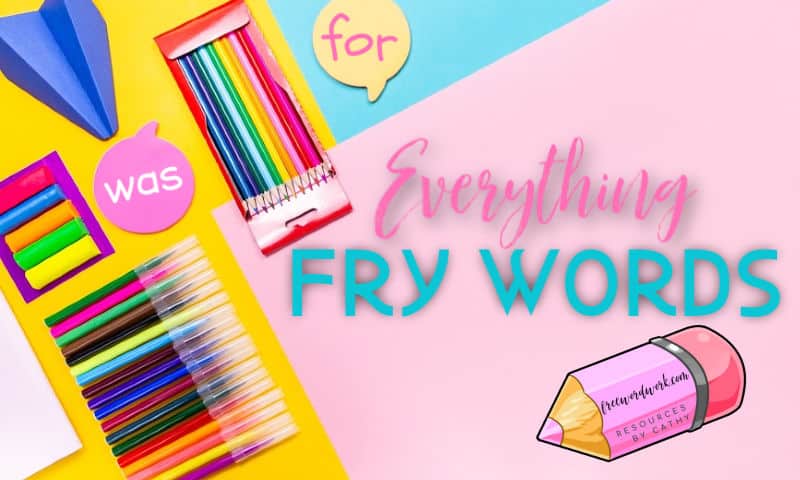 Add this free collection of resources from freewordwork.com to your classroom collection
This collection of Fry Word Resources offers you a complete set of materials for developing a sight word plan in your classroom.
Why do I need a sight word plan?
Planning out how you will introduce and teach sight words in your classroom will lead to instruction that has a clear goal.
Setting this goal will keep you as the teacher focused.
It will help parents and students understand the expectations.
This will allow parents to assist their children in meeting their goals. Also, students are often motivated by seeing their progress towards their end goal.
If you are looking to learn more about sight words, start here: About Sight Words.
I've chosen to focus on Fry Words as my sight word list for my classroom. Now what?
Who in your classroom needs sight word instruction?
Is it necessary or helpful for all or most of your students? If so, your plan might look different from the teacher who feels that two or three students would benefit from a sight word intervention.
Many kindergarten and first grade classrooms will find that most students will benefit from a complete classroom plan.
In second grade classrooms, it might be dependent on your students. If the majority of your students are reading on or above grade level and making good reading progress, you might find that only a few of your students need pinpointed sight word instruction. The same is true in third grade and above.
Getting Started
If you are unsure what is best for your students, start with these Fry Word Lists or Fry Word Checkboxes. (click the text to download the free PDFs)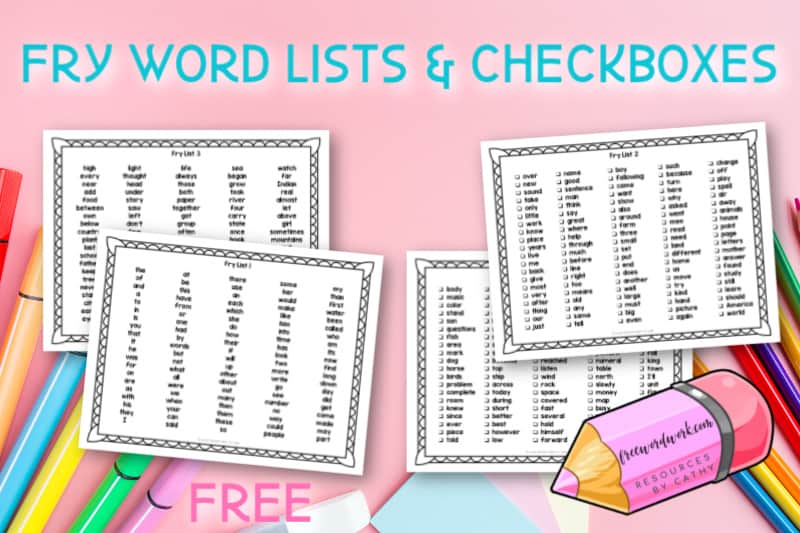 Here is a guideline for which Fry Words should be mastered in each grade level:
| | |
| --- | --- |
| Kindergarten Sight Words | Fry Words 1 – 50 |
| 1st Grade Sight Words | Fry Words 1 – 100 |
| 2nd Grade Sight Words | Fry Words 101 – 200 |
| 3rd Grade Sight Words | Fry Words 201 – 300 |
| 4th – 5th Grade Sight Words | Fry Words 301 – 1,000 |
Use the guideline above to help you know what words your students should already have mastered.
In kindergarten and 1st grade classrooms, it is appropriate to begin with the first list of Fry words and provide all students with direct instruction.
In second grade classrooms, you will have some students still working on the first 100 words while others are starting the second 100 words. Other students will be on the 3rd list and others will be fluent readers who can read most of the Fry words without help.
You can find your free Fry Word Checklists here: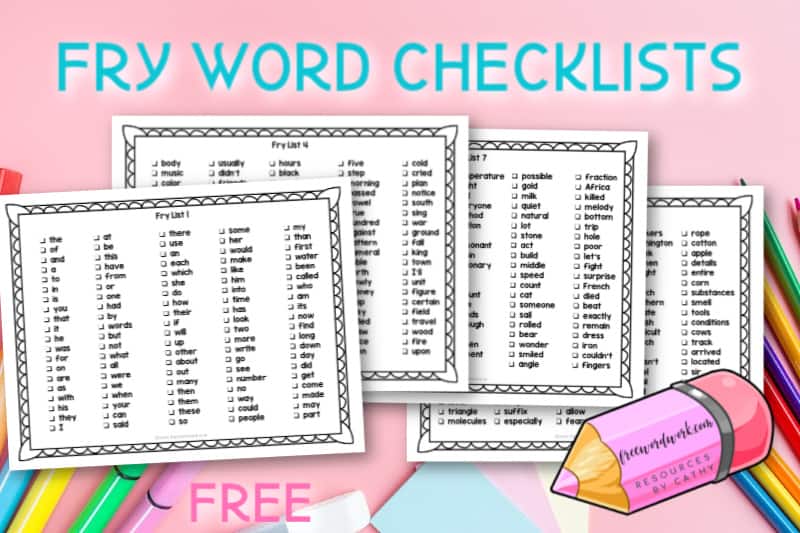 This Fry Word Collection will soon grow to include the following:
Fry Word Cards
Fry Word Games
Fry Word Worksheets
Thank you for visiting freewordwork.com! All of the resources provided are free for classroom and home use. Resources may not be sold or modified and sold. Please send me a message if you have any questions.