Word lists can save you time and energy when working for your students!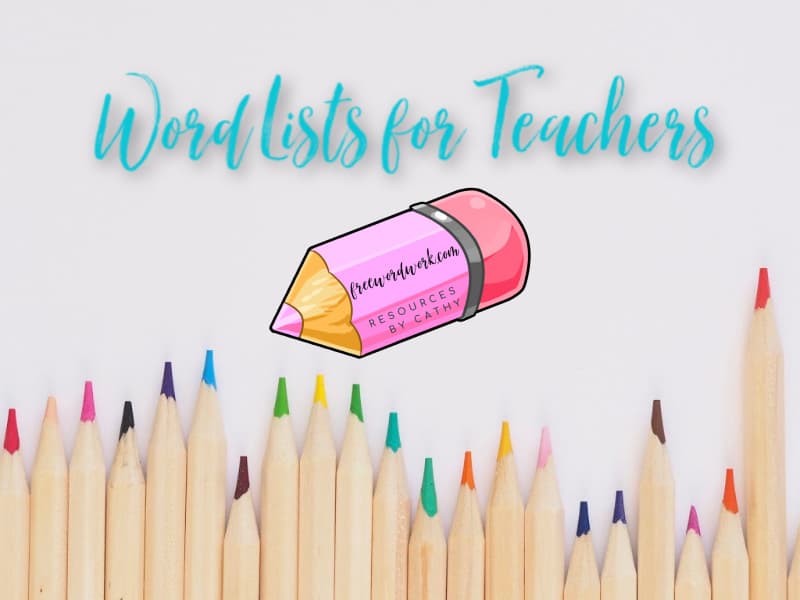 This is another free collection of word work ideas from freewordwork.com.
Looking for the perfect, complete list of words while you are creating in your classroom?
You've found the best spot to look! Below freewordwork.com's word lists are divided into categories. Click on each image to access the available lists.
Why would I use a word list?
When I'm creating, I often find myself searching for just right words. It might be the perfect word for a set of winter nouns or maybe an adverb when creating a literacy center.
On the spot, thinking of the just right word can be a challenge. Even when thinking of a simple list of words. Sometimes looking at an already compiled list can spark new thoughts.
Looking for a list that hasn't been created yet? Just send me a message and I'll get it added!
Student use of word lists
These are great for inspiration for teachers while planning. However, they can also be a useful tool for children to use during writing.
Print word lists that are high interest for your children and add them to writing folders.
Or, provide a few lists at your writing center. You might choose to enlarge a current favorite and display as a poster.
Visit the free word lists below. Simply click on each image to find the collection of words.
Need an option that includes explanations of each word? This list contains the meaning along with clues to help your students remember.