This set of 16 free letter v worksheets has been created to help your students work on learning and practicing the letter v.
Use these letter v worksheets to help your children work on learning the letter v with paper and pencil activities.
You will be able to download this set of 16 free letter v worksheets.
As you work on each letter of the alphabet with your children, these pages will be helpful.
This is another free resource for teachers and homeschool families from www.freewordwork.com.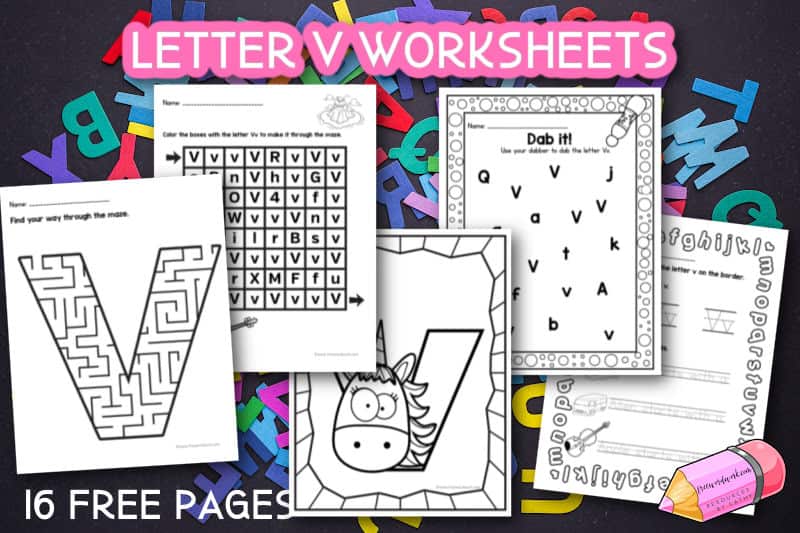 Working on Letters
What is your favorite way to work on the letters of the alphabet?
Do you like to have children build letters with craft supplies and blocks or do you prefer tracing letters in sand?
Whatever your favorite method is, make sure you begin with activities that are engaging and hands-on. Then, move on to paper and pencil practice when your students are ready.
Another option is to have students search for letter tiles and magnets from a basket of different letters.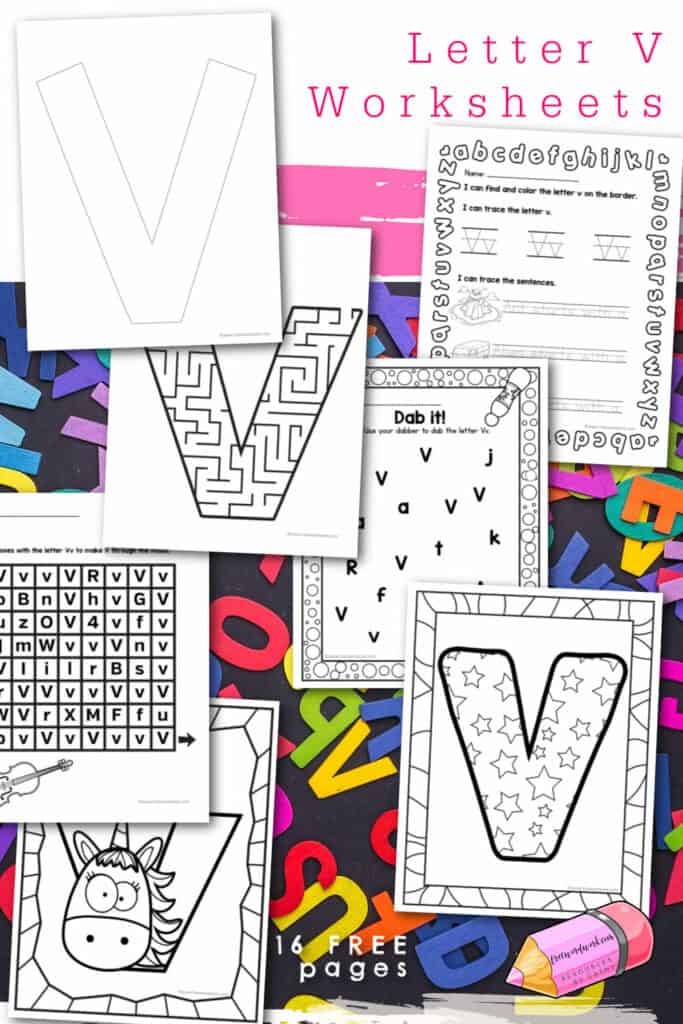 Words that start with v
valley
van
vegetable
very
vest
vet
video
view
village
vine
virus
volume
vote
vowel
vulture
About these letter v worksheets
These worksheets are designed to give your students work with the letter v.
You will find an assortment of pages so you can choose the printables that will meet the needs of your children.
The following pages are included in this abc download:
Blank capital letter V
Blank lowercase letter v
Vv blank letter
Capital V maze
Lowercase v maze
V maze
Patterned V and v
Dinosaur V and v
Unicorn V and v
Letter v worksheets that include tracing and identifying words starting with v
Dab it! page with V and v
You can download this free letter set here:
Thank you for visiting freewordwork.com! All of the resources provided are free for classroom and home use. Resources may not be sold or modified and sold. Please send me a message if you have any questions.