This download contains 16 free letter z worksheets to provide alphabet practice for your students.
You will be able to use this variety of letter y worksheets to help your children work on learning the letter y.
These pages are designed to help you find a set of resources to work on letters of the alphabet.
This is another free resource for teachers and homeschool families from www.freewordwork.com.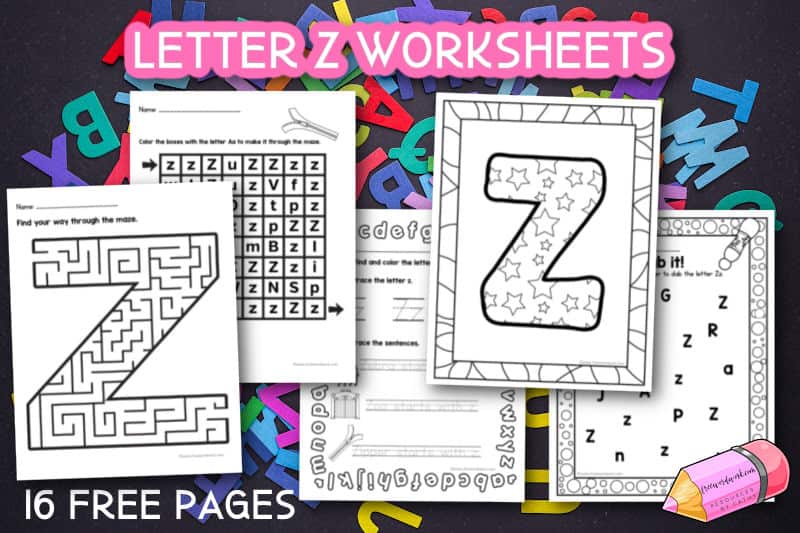 Working on Letters
What activities do you use in the classroom to help your students learn their letters?
It's always a good idea to make sure you are using hands-on options that keep your children engaged in the learning.
You might have children go on a letter hunt in the classroom. They can find the letter in print or objects that are around the room. Have students point them out to classmates or mark them with a post-it note.
Next, pull out blocks for children to work on building letter shapes. They can then trace letters in shaving cream and sand for a kinesthetic activity.
Words that start with z
zap
zebra
zero
zigzag
zinnia
zip
zipper
zoo
zoom
zucchini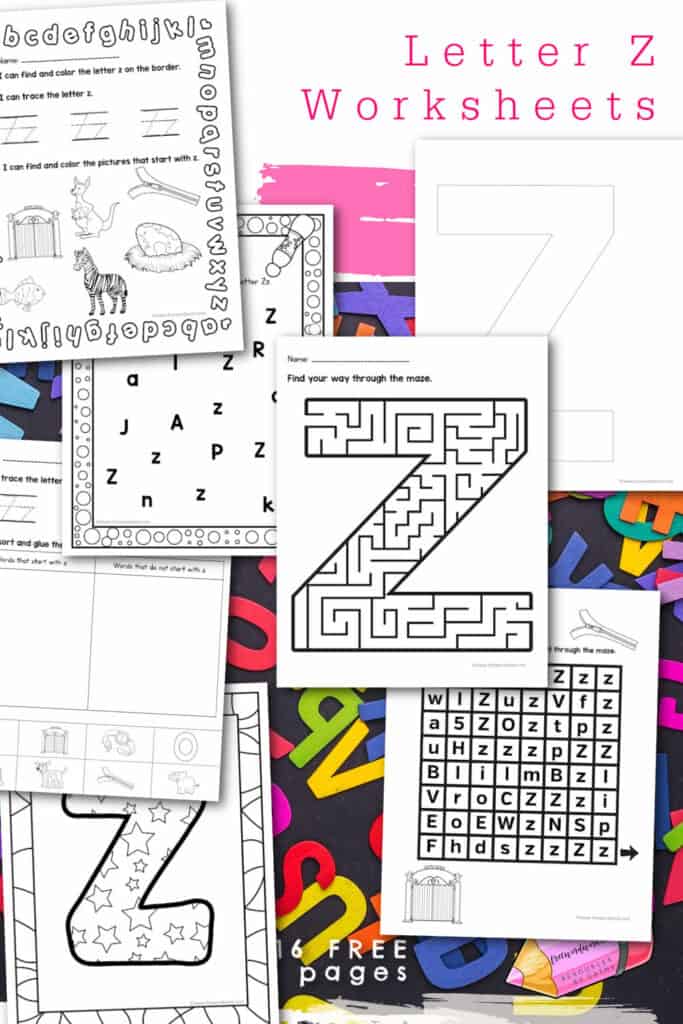 About these letter z worksheets
These worksheets are designed to give your students work with the letter z.
You will find an assortment of pages so you can choose the printables that will meet the needs of your children.
The following pages are included in this abc download:
Blank capital letter Z
Blank lowercase letter z
Zz blank letter
Capital Z maze
Lowercase z maze
Z maze
Patterned Z and z
Dinosaur Z and z
Unicorn Z and z
Letter z worksheets that include tracing and identifying words starting with z
Dab it! page with Z and z\
You can download this free letter set here:
Thank you for visiting freewordwork.com! All of the resources provided are free for classroom and home use. Resources may not be sold or modified and sold. Please send me a message if you have any questions.