These free winter pre-writing practice worksheets are designed to help your children who are working on tracing and cutting.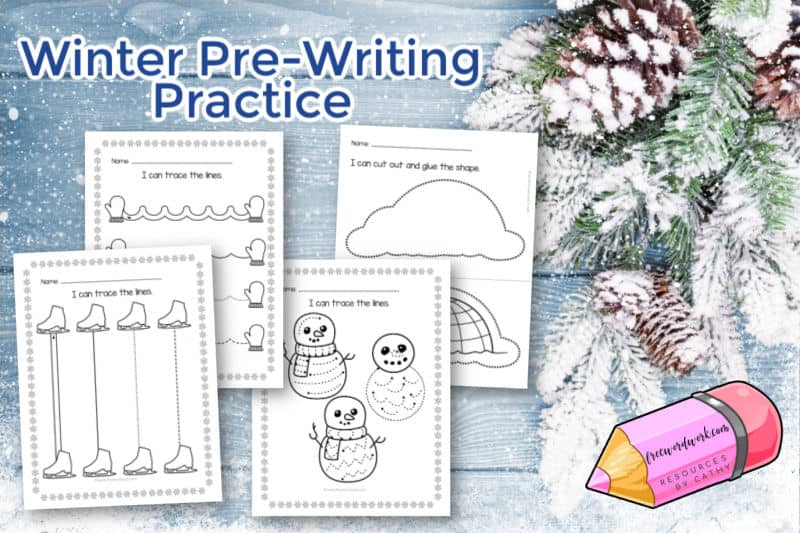 This is another free resource for teachers and families from www.freewordwork.com.
Download these free winter pre-writing practice worksheets for your home or classroom.
My hope is that they will bring a little seasonal fun to learning. Look for other themes to be added in the future.
These winter themed worksheets are perfect for helping your younger students work on developing fine motor skills.
The pages are adorned with winter themed clip art.
Clip art includes snowflakes, snowmen, ice skates and other winter themes.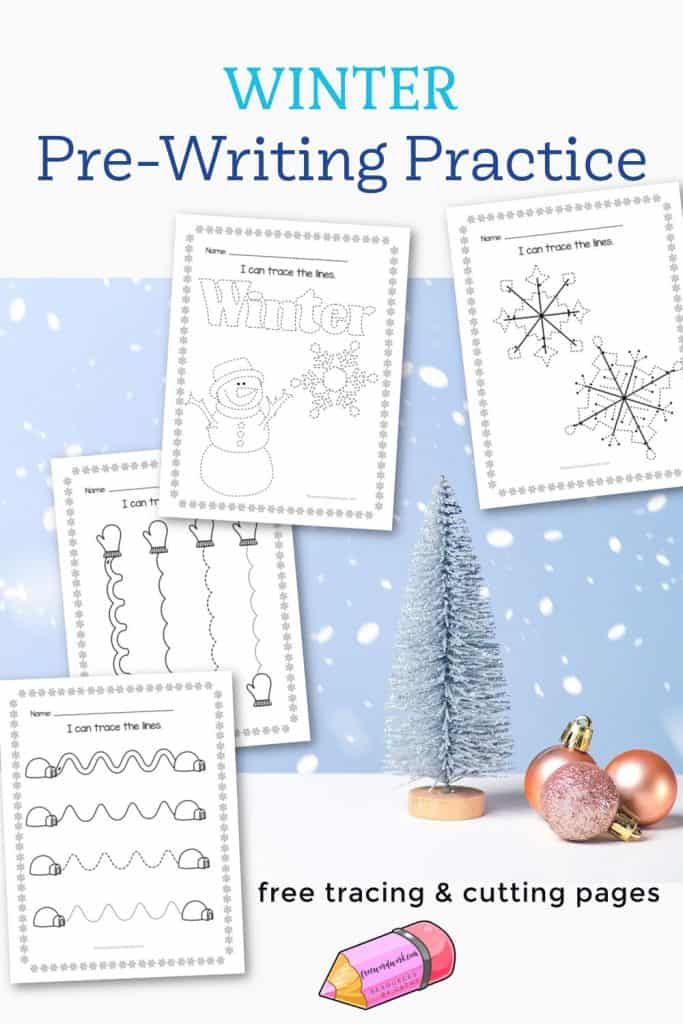 Using these worksheets to develop fine motor skills
Before children begin working on writing words, it can be helpful to have them begin developing fine motor skills.
These worksheets will provide this practice for your students.
Children will work on tracing wavy and straight lines. They will also follow a short path within a wide set of lines.
If your students enjoy these pages, you could even print multiple pages and create practice booklets for your children.
Extend the fine motor practice by encouraging students to color the pictures after they practice tracing the lines.
If you are looking to create a reusable center, try laminating the pages after printing on card stock. You can then provide children with a dry erase marker for repeated practice.
Also included on the pages are pictures to practice cutting skills. Children will cut out the images and glue them at the top.
You can download these free pre-handwriting worksheets here:
Looking for other free printables for winter? Try these freebies I have created:
Thank you to Lovely Jubilees Teach and Hidesy's Clip Art for the clip art used in creating these tracing printables.
Thank you for visiting freewordwork.com! All of the resources provided are free for classroom and home use. Resources may not be sold or modified and sold. Please send me a message if you have any questions.