This set of gingerbread phonics worksheets will add a little themed fun to your phonics practice in the classroom.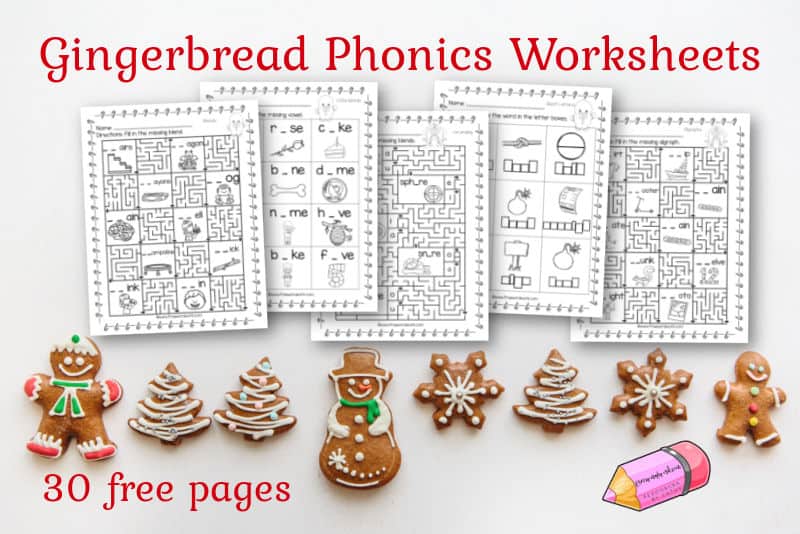 This is another free resource for teachers and families from www.freewordwork.com.
These gingerbread phonics worksheets are designed to give your children practice with a range of phonics skills.
I love teaching gingerbread stories in December. Children often love exploring different versions of this fairy tale and can use the stories to learn about different cultures.
Adding in decorating gingerbread houses can be another fun activity.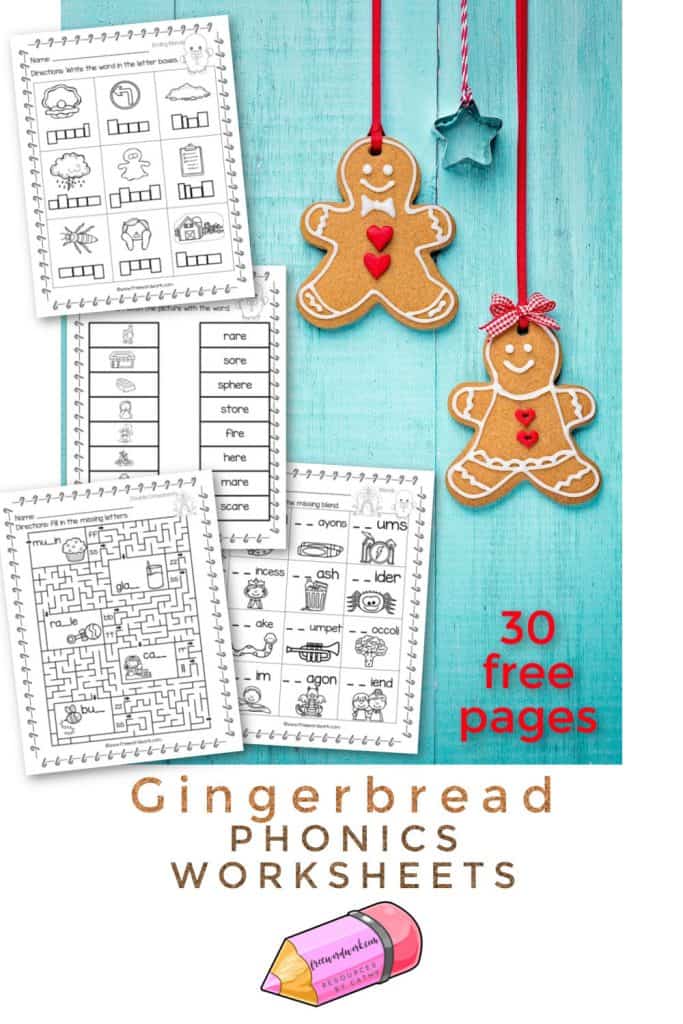 These Gingerbread Phonics Worksheets
This set of 30 free worksheets has a gingerbread theme.
The assortment of pages contain different phonics skills.
Children will have the opportunity to work on the following:
CVC words
CVCe words
Beginning blends
Long vowel + r
Double consonants
-re words
Final stable syllables
Ending blends
Diphthongs
Trigraphs
Silent letters
Ending digraphs
Digraphs
Not all of the pages will be the right level for all children. Be sure to look through and see which worksheets are best for helping your child practice the needed skills.
This set includes a variety of activities.
Children will complete words by filling in letters and solve mazes. There are also letter shapes and matching words.
You can download these free worksheets here:
You might also like these free gingerbread resources: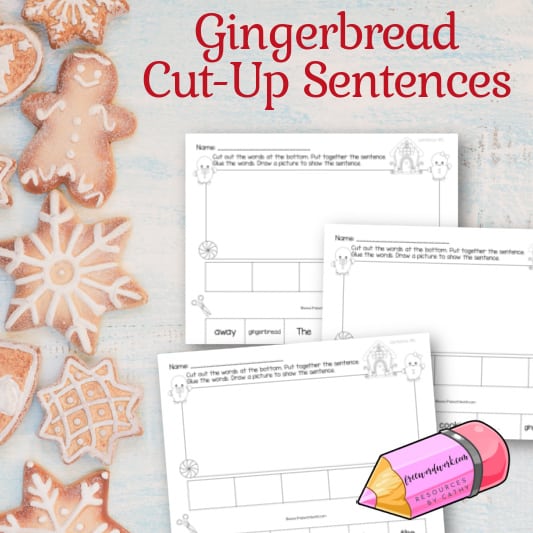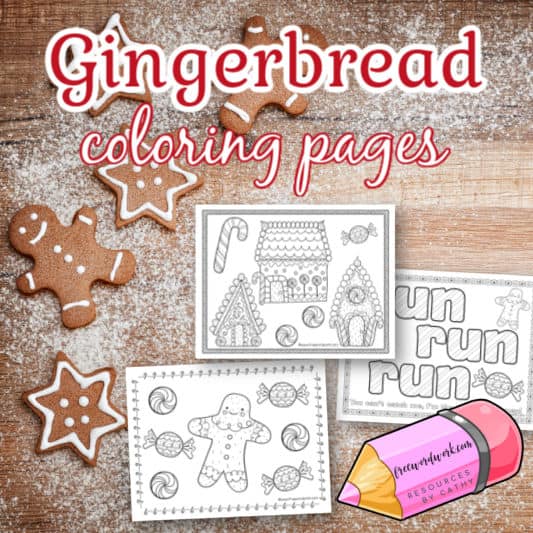 Thank you to the following for the clip art
Thank you for visiting freewordwork.com! All of the resources provided are free for classroom and home use. Resources may not be sold or modified and sold. Please send me a message if you have any questions.