These free gingerbread hidden Fry words will help your children practice sight words with a fun theme.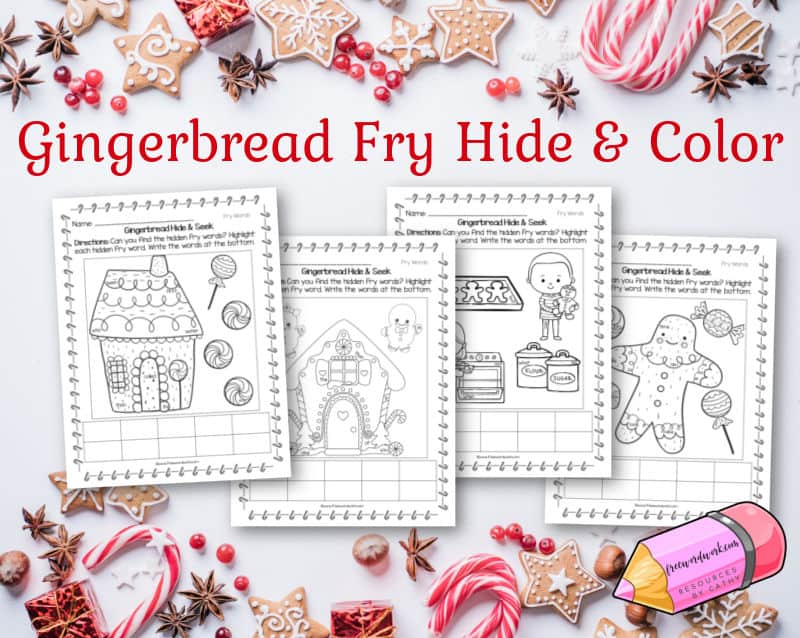 This is another free resource for teachers and homeschool families from www.freewordwork.com.
You can use these gingerbread hidden Fry words to help your children practice sight words.
Add these free worksheets to your collection of gingerbread resources for the classroom.
If your children haven't spent time exploring different gingerbread boy and girl stories, you might want to add this focus to your classroom. They are a great way for children to explore fairy tales from different cultures and with different twists.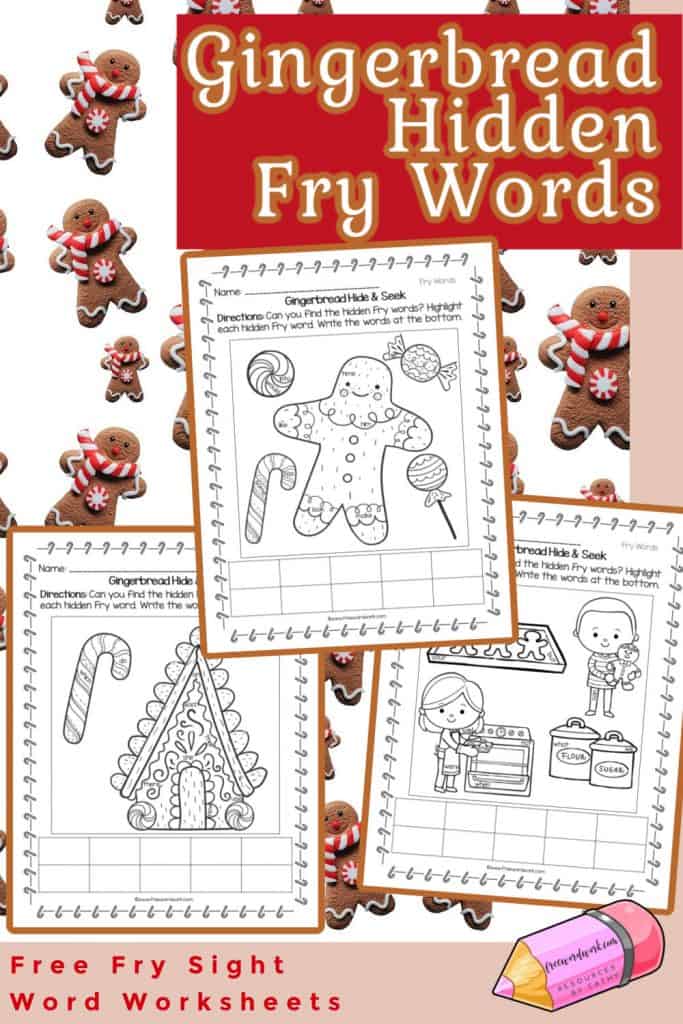 What are Sight Words
Sight words are common words we want children to identify on sight.
This means that when they see the word, they don't need to pause or sound out the word.
Mastering these sight words helps children improve their reading fluency which then helps improve comprehension.
The most common sight word lists are Fry words and Dolch words. You can read more here: All About Sight Words.
These Gingerbread Hidden Fry Word Worksheets
This set of practice pages focuses on the first 100 Fry words. These will be best for kindergarten and first grade students. Some second grade students might still benefit from practicing this list of words.
On each page children will find ten hidden Fry words.
These words have a font size of 12. If children find the words difficult to read, you can supply them with magnifying glasses.
They will search for the words and then circle or highlight them.
Next, have students write the words in the boxes at the bottom.
Coloring the page when finished will add a little extra fine motor practice to the activity.
You can download these free sight word pages here:
Looking for other gingerbread themed resources? Try these:
Thank you to the following for the clip art:
Thank you for visiting freewordwork.com! All of the resources provided are free for classroom and home use. Resources may not be sold or modified and sold. Please send me a message if you have any questions.