Download these free Valentine's Day Cut-Up Sentences to add a little heart-themed fun to your classroom celebration.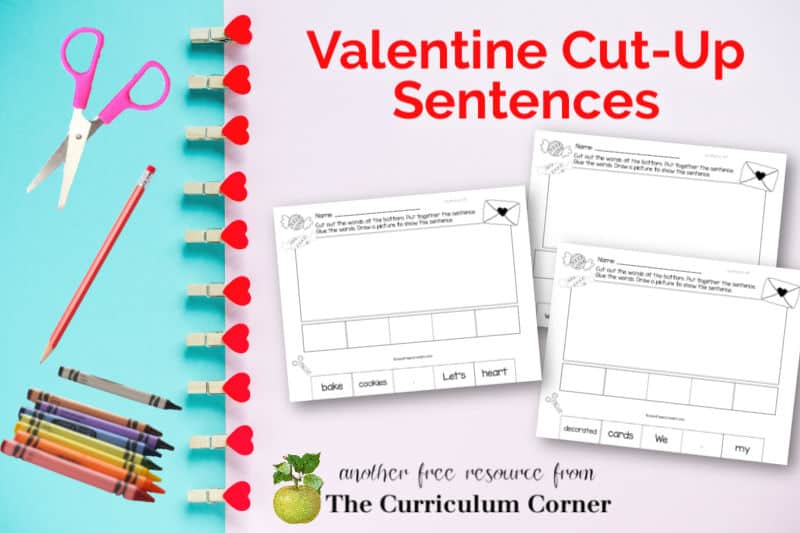 This is another free resource for teachers and homeschool families from www.freewordwork.com.
Add these Valentine's Day Cut-Up Sentences to your February collection of resources for your classrooms.
I hope your children enjoy these worksheets which can be used as a literacy activity. Maybe they will become a part of your Valentine's Day celebration at school (or even at home.)
These pages can be used at a literacy center during February. Other teachers might prefer to use them as a calming morning entry task.
How will you choose to use these pages?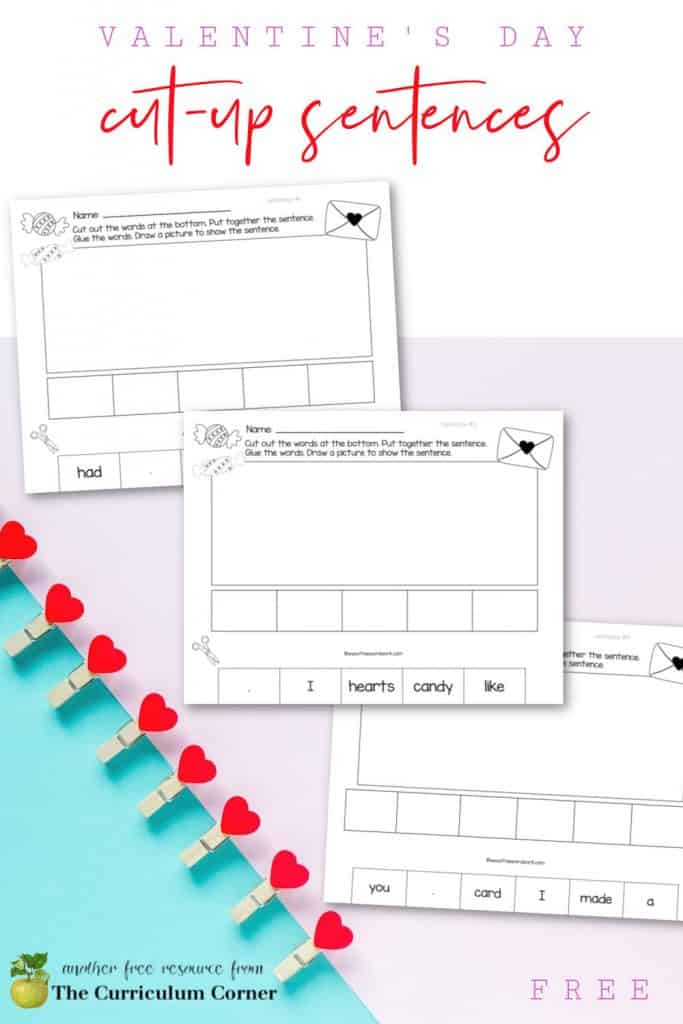 How to use these Valentine's Day cut-up sentences
You might choose a page ahead of time or copy multiple of each pages so children can choose the page they will enjoy the most.
Sometimes offering a little choice can be a great motivator for students.
To complete the activity, students will need scissors, glue, a pencil and crayons or colored pencils.
After cutting apart the words, have students unscramble the words to form a complete sentence.
One tip you should remind your students of is that they should check their work before they glue.
Once they have checked to make sure their sentence makes sense, they can glue the words into the boxes.
Finally, have students illustrate the sentence to help them show their understanding.
If your children love completing pages such as these, you will find other themes on my site.
You might even encourage children to create their own cut-up sentences as an extension to this activity.
You can download this free literacy set here:
Looking for other free resources for your classroom? Try these freebies I have created:
Thank you for visiting freewordwork.com! All of the resources provided are free for classroom and home use. Resources may not be sold or modified and sold. Please send me a message if you have any questions.