Download these fantasy themed Valentine cards for your child who loves fairies, dragons, dinosaurs or unicorns.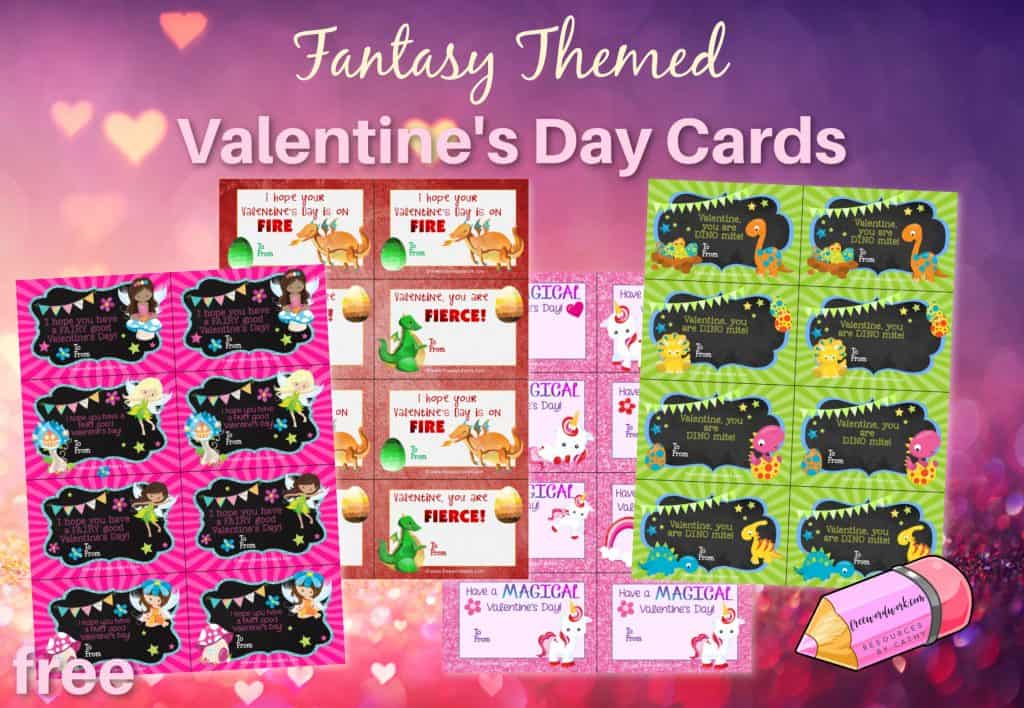 This is another free resource for teachers and families from www.freewordwork.com.
These fantasy themed Valentine cards will be a fun Valentine's Day download for your child.
You will find the following themes in this download:
Fairy Valentine Cards
Dragon Valentine Cards
Unicorn Valentine Cards
Dinosaur Valentine Cards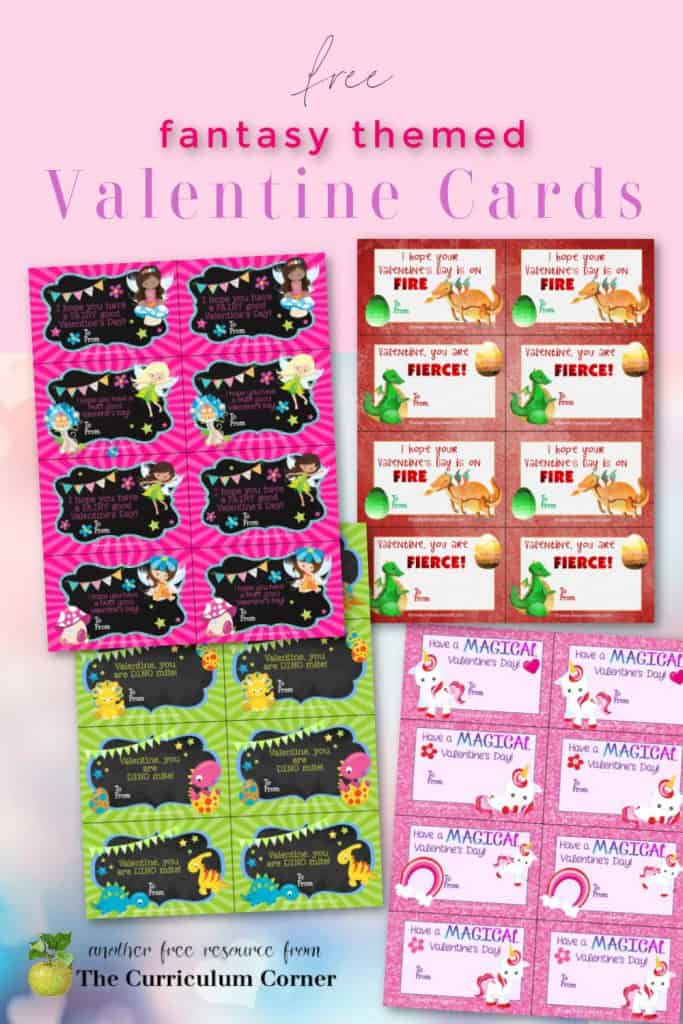 How to use these fantasy themed Valentine's Day cards
I am providing these cards in two different file formats. You can choose the version that works best for you.
You will be able to edit the to and from sections only. You will not be able to further adjust the wording at the top.
The first version is a PDF file.
To use this file, you will simply download and print the pages you would like to use.
Your child can write in a to and from section. For the designs with a chalkboard background, offer a gel pen or silver or gold Sharpie. These will show up on the chalkboard design.
The second version is a PowerPoint file.
To use this file, you will need PowerPoint on your computer.
After downloading the file, you will also need to download the font Janda Closer to Free. You can find this free font here: KG Font.
You can now open PowerPoint and the file you downloaded. You or your child will be able to type where the words to and from are visible.
You can download these Valentine's day cards for boys and girls here:
Looking for other printables for Valentine's Day? Try these freebies I have created:
Thank you for visiting freewordwork.com! All of the resources provided are free for classroom and home use. Resources may not be sold or modified and sold. Please send me a message if you have any questions.