This personal, portable word wall is a great free writing tool for your children growing as authors.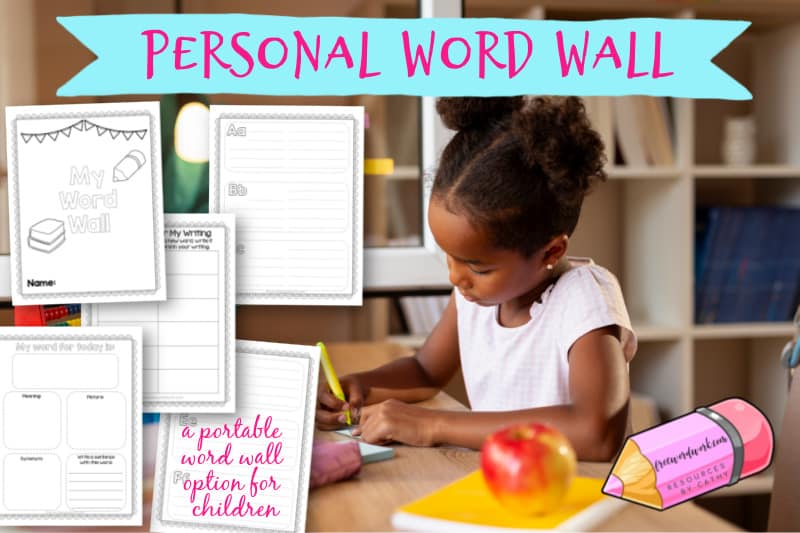 This is another free resource for teachers and families from The Curriculum Corner.
Download this free personal, portable word wall PDF to help your authors at home or in the classroom.
What is a Word Wall?
A word wall is a tool used in classrooms to help children with their word knowledge and spelling.
Often these word walls are displayed in a prominent place in the classroom. The words are enlarged and meant to be a tool for children.
After focusing on a word, teachers will add the word to the word wall where students will use it as a reference. Teachers will often create activities involving the word wall. For example, a teacher might ask children to find a word that begins with a vowel or a word with two syllables.
Word walls are also used for a tool during writing workshop. When a child is unsure how to spell a word, the word wall can become a reference. Instead of asking a teacher to spell, they can find the word on the wall to check the correct spelling.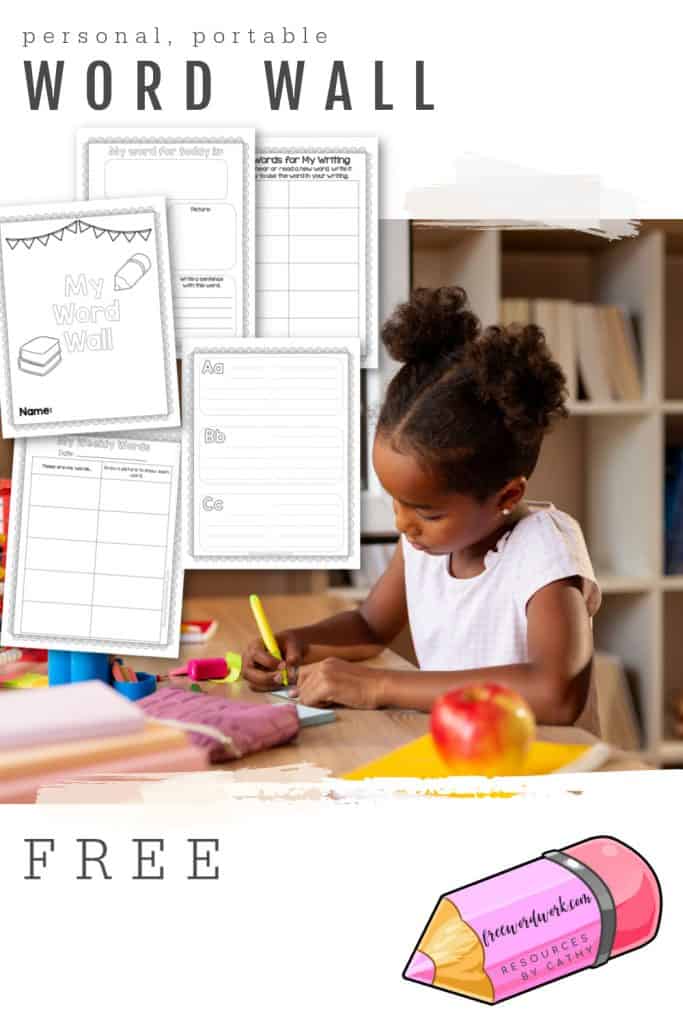 These Personal, Portable Word Walls
These are similar to the word walls you will find in a classroom but perfect for students to use at home. They are also good for teachers who do not have a lot of wall space or simply want to reduce the distractions in the classroom.
What is great is that having these word walls in folders allows you to create a just right tool for each child. Plus, if children are at home distance learning, they can have a resource they would normally find at school.
If you are a parent, you can still use these! As students learn new words, simply have them write each word in the correct spot on the word wall.
One great idea is to encourage children to find their own "Wow Words". These are words they hear and read that they really like.
When creating individual word walls for your classroom or own children at home, choose the pages that meet the needs of your children. You might not use all of the pages that are being provided.
You can download this free personal, portable word wall PDF here:
Looking for other resources to help your young writers? Try these:
Thank you for visiting freewordwork.com! All of the resources provided are free for classroom and home use. Resources may not be sold or modified and sold. Please send me a message if you have any questions.