Work on lowercase alphabet mazes with these free printables worksheets for letter practice.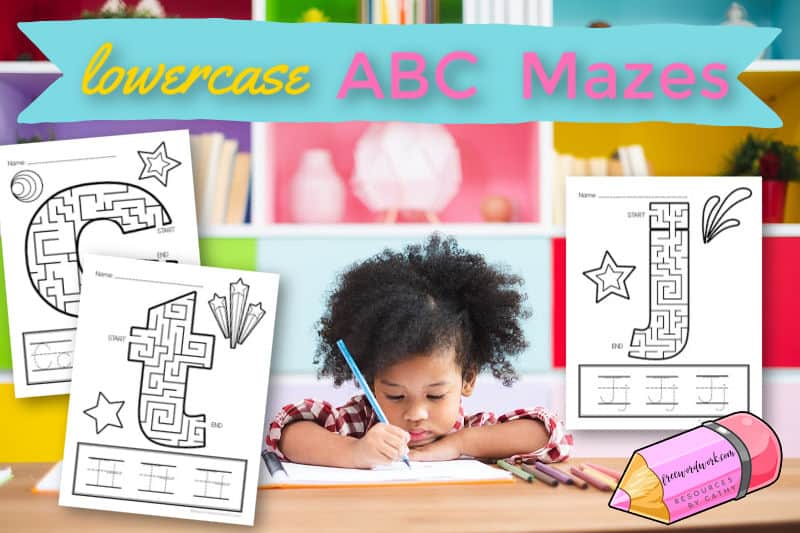 This is another free resource for teachers and families from www.freewordwork.com.
Download these lowercase alphabet mazes to help children practice letters
My first set of Alphabet Mazes was made using uppercase letters.
Since sharing that set I have received some requests for a similar set for lowercase letters. They are now ready for you to download!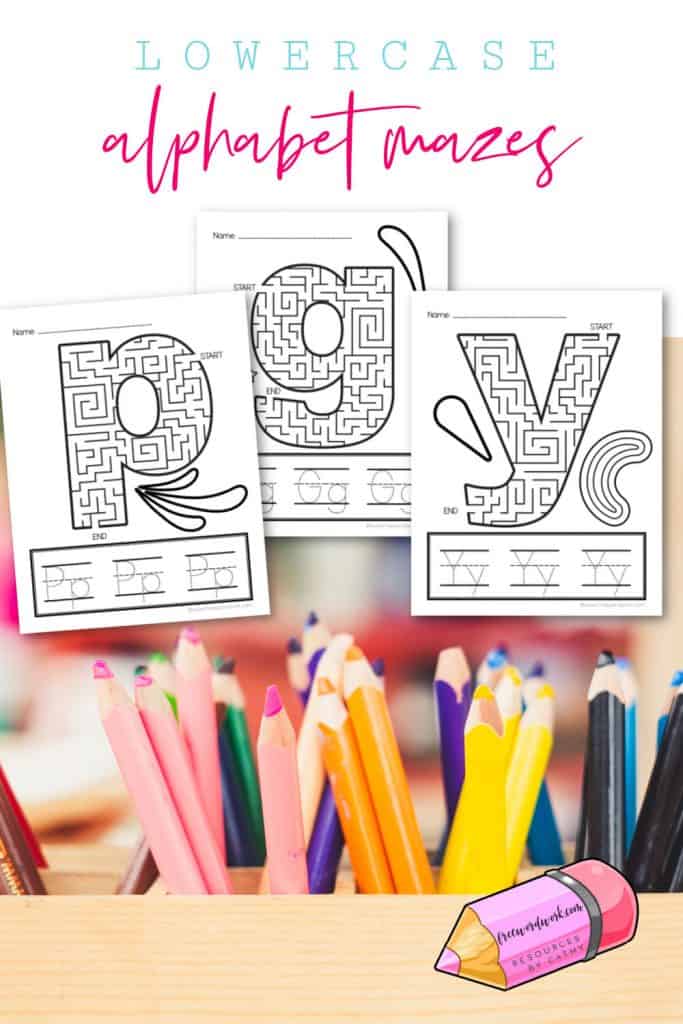 Working on Letters
Before having children work on letters using pencil and paper practice, it is always good to provide hands-on learning experiences first.
Young children love a tray of shaving cream where they can trace letters with their fingers.
You might color rice and have children trace letters in a tray of rice. This could even become a seasonal activity where you choose a color that fits the closest holidayl.
You can also give children paper and an assortment of writing materials like markers, colorful pens and colored pencils. Give children a letter and have them practice writing the uppercase and lowercase versions.
These Lowercase Alphabet Mazes
This download contains 26 worksheets, each containing a letter.
Along with the maze on each page, students will trace both the uppercase and lowercase letters at the bottom.
Small doodles to add fun and color opportunities have been added.
If you don't frequently have your children work on mazes, you might want to add these to your collection.
Mazes have many benefits for children.
They are a great way for children to work on fine motor skills along with hand-eye coordination.
Mazes also encourage children to work on problem solving skills.
You can download this set of mazes here:
Looking for other alphabet work? Take a look at these:
Thank you to Hidesy's Clipart and Dancing Crayon Designs for the images used in creating these free worksheets.
Thank you for visiting freewordwork.com! All of the resources provided are free for classroom and home use. Resources may not be sold or modified and sold. Please send me a message if you have any questions.