This video tutorial provides the next steps in Fry Word stacks practice. Watch to learn ideas for helping children master sight words.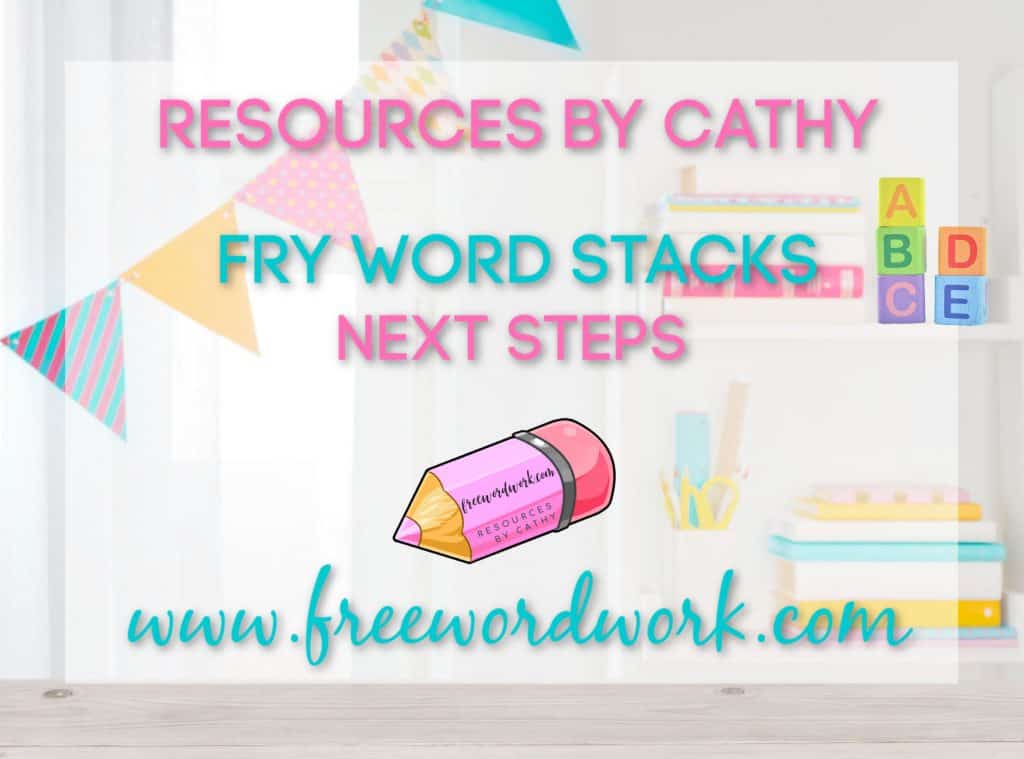 This is a free tutorial for parents and teachers from www.freewordwork.com.
I've worked to help you with the next steps in using Fry Word stacks.
If you have watched my first two videos to help you with working on sight words, you are ready for the video and steps below.
If you have not yet watched my first two videos on Fry Words, start here:
For those of you who have already assessed the Fry Words and then created Fry Word stacks, you are ready to move on!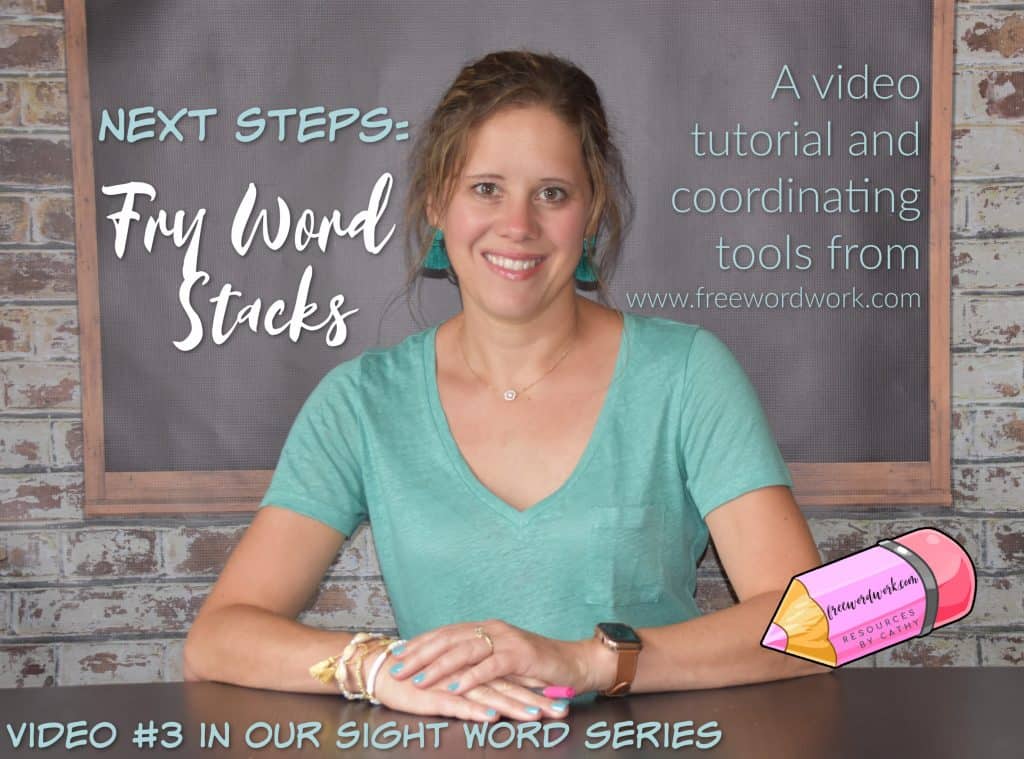 Working on Fry Words
When working with children on the steps in this video, your students will already have a stack of Fry Words that you created using the second video.
I like to have my children practice their Fry Word stacks as a simple morning task during entry. They might practice their words independently or work on the cards with a friend.
Sometimes they will turn this practice time into a game where they race each other or trade word stacks.
I'm pretty flexible on what this practice looks like. It usually allows children to talk and interact a little first thing in the morning. And because I have individualized the stacks of words, kids are working on just right words. (The one exception is when they trade words but they find it fun.)
Resources Needed for this Tutorial
I personally prefer to use Fry Words when working on sight words with my students. For this tutorial, I will be using the first 100 Fry Words.
The printable tools I am used to create the Fry Word stack are here:
Fry Sight Word Checklists (for assessing students)
Looking for other resources to help your child word on sight words? Try these:
Need an option that includes explanations of each word? This list contains the meaning along with clues to help your students remember.