You can use these 26 free, individual alphabet booklets for free ABC practice at home or school.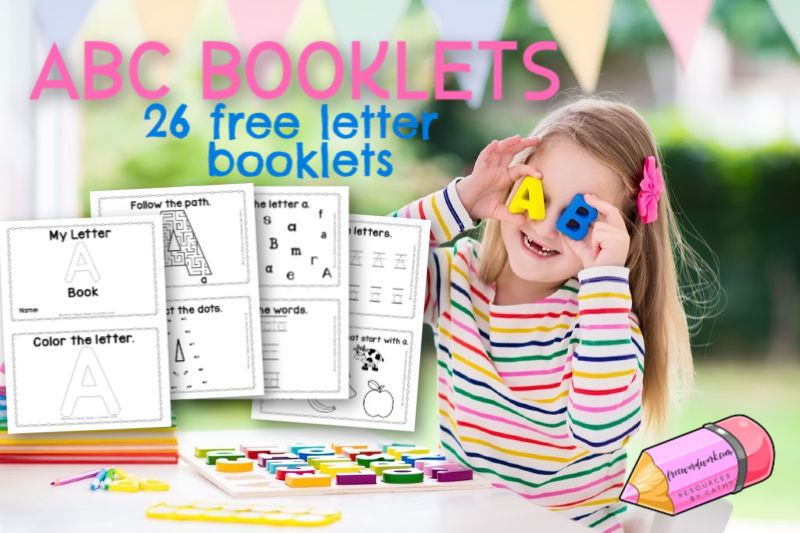 This is another free resource for teachers and families from www.freewordwork.com.
These 26 free alphabet booklets will be a great addition to your ABC practice in the classroom.
Many teachers and parents like to focus on one letter each week. They will spend time throughout the week focusing on a single letter.
If you are looking at incorporating letter of the week practice into your classroom, these booklets will be a great paper and pencil addition to your planning.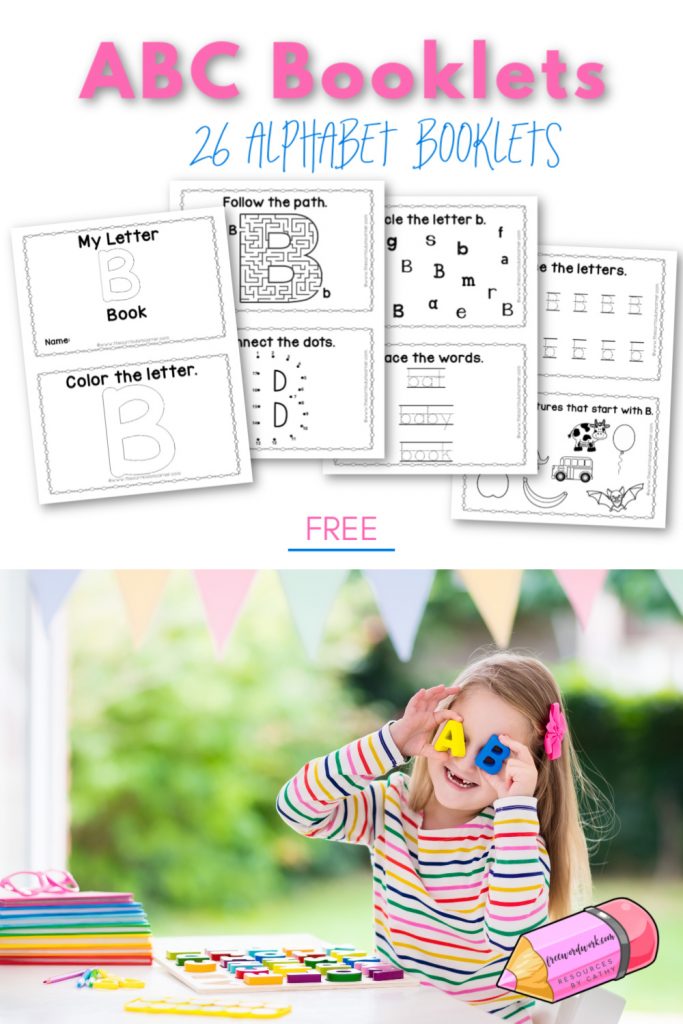 Letter of the Week Activities
It's always best for children to begin exploring with hands-on activities. This will help children begin to understand the letters and sounds better than just paper and pencil practice. When you are focusing on a letter of the week, some ideas might include:
Use shaving cream to make the letter
Practice writing the letter using markers, pens and other writing instruments
Use play-doh to make the letter
Make a list of the words starting with the letter
Have a letter show and tell – each student will bring an item starting with the letter
Have students form the letters using their bodies
These ABC Booklets
These individual alphabet booklets have been created to help your children practice individual letters.
You will find a booklet for each letter.
Each booklet contains the following:
A letter for coloring
A maze with the letter
Find the letter page
Trace the words page
Trace the letters page
Color the pictures beginning with the letter page
To assemble the booklets, print the pages for the letter you would like to practice. Cut the pages in half and staple. You will then have an 8 page booklet for letter practice.
This collection of ABC booklets is being provided as two downloads.
The first download contains the letters A through M. The second download contains the letters N through Z.
You can download these free ABC booklets here:
You might also like this ABC workbook: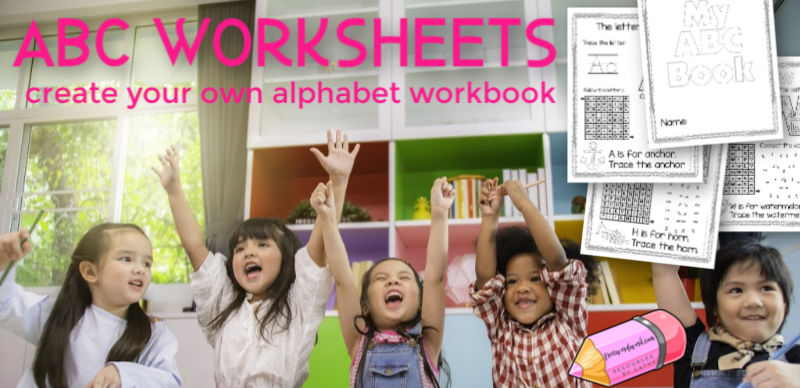 Thank you to the following for the clip art used in these resources: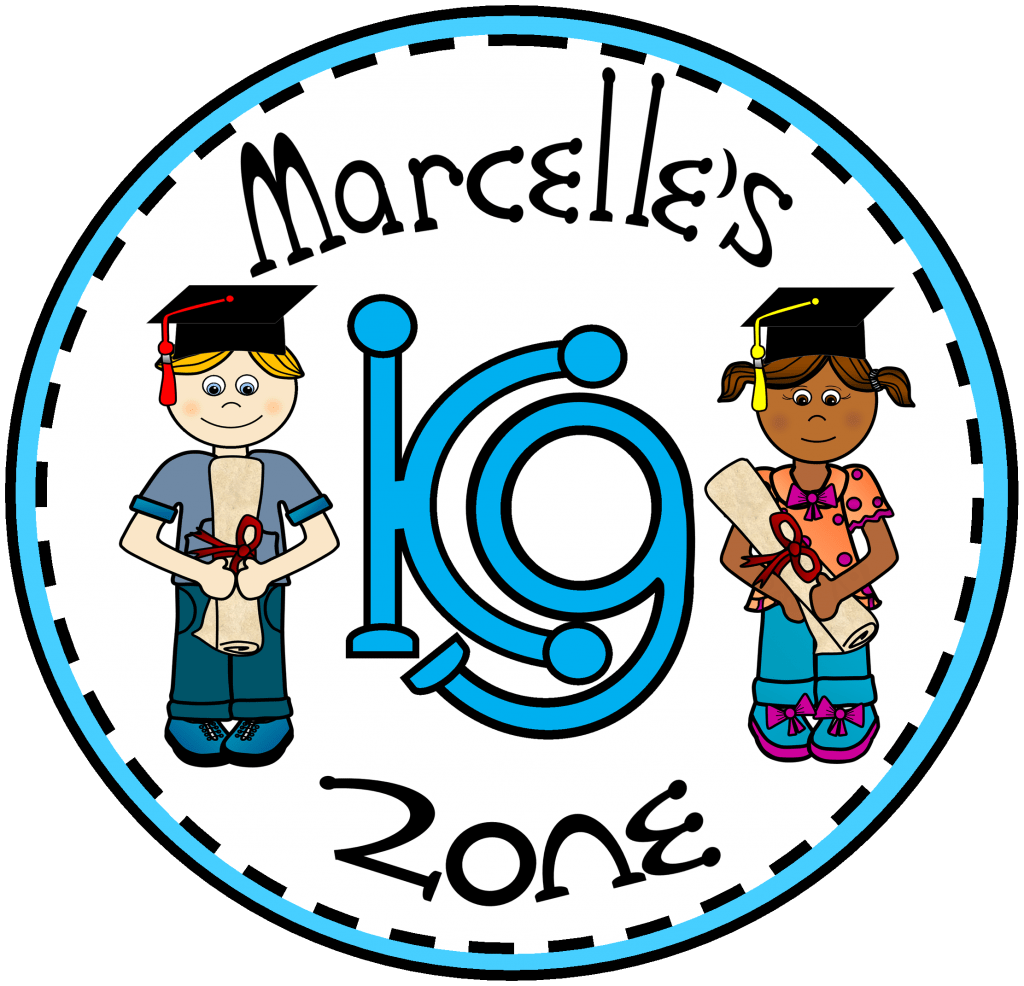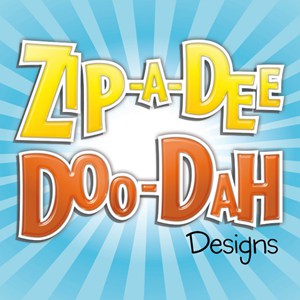 Thank you for visiting freewordwork.com! All of the resources provided are free for classroom and home use. Resources may not be sold or modified and sold. Please send me a message if you have any questions.