These free Christmas hidden Fry words will help your children practice sight words with a fun theme for the holiday season.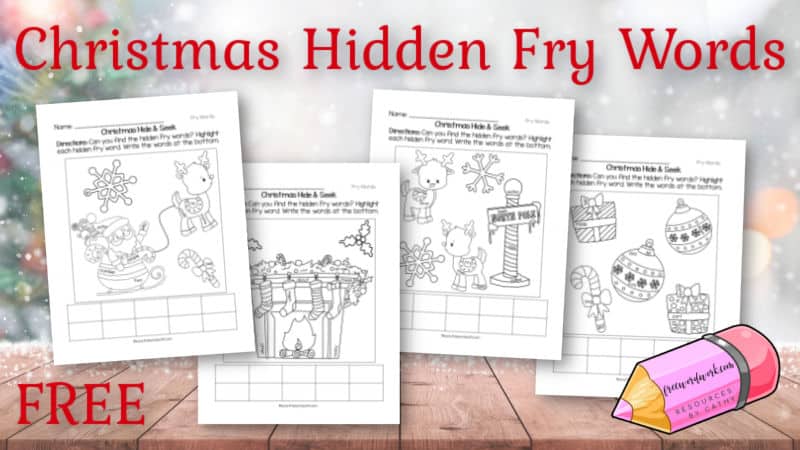 This is another free resource for teachers and homeschool families from www.freewordwork.com.
Download these free Christmas hidden Fry words worksheets to offer your children an engaging way to practice sight words.
These printable practice pages are perfect for your December learning at home or in your classroom at a private school.
If you teach in a public school, the set of Gingerbread Hidden Fry Words I created will be a better fit.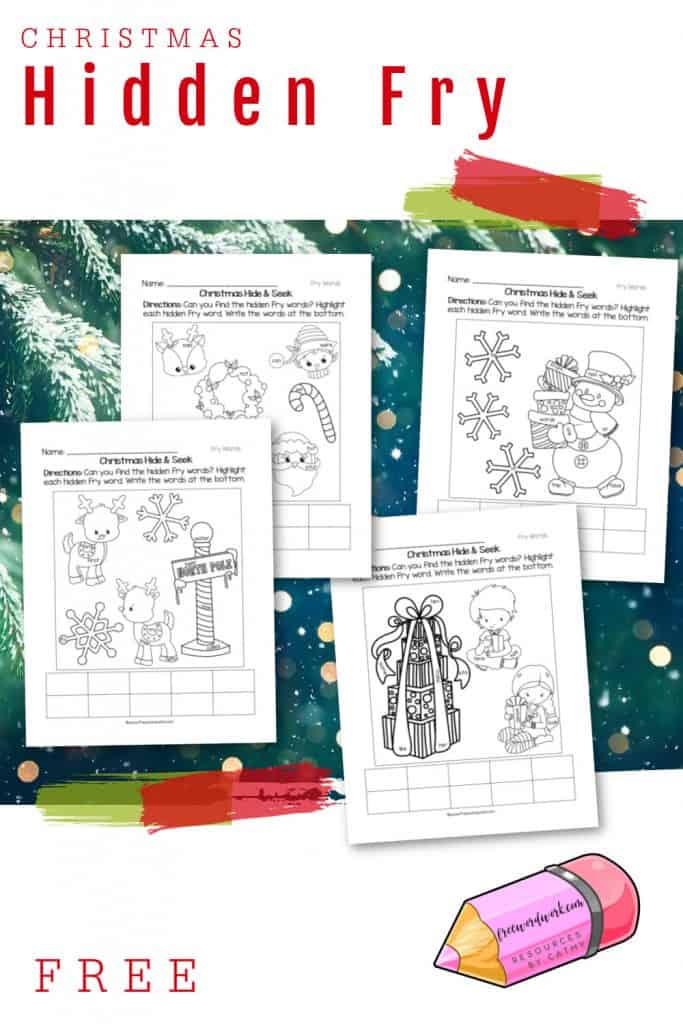 All About Sight Words
In case you are new to sight words, they are common words we want children to identify on sight.
We want children to know sight words when they see them – without having to sound them out. These are sometimes called snap words because they know them as quick as a snap.
Mastering these sight words helps children improve their reading fluency which then helps improve comprehension.
The two most common sight word lists are Fry words and Dolch words. You can read more here: All About Sight Words.
Christmas Hidden Fry Word Pages
These Christmas themed worksheets focus on the first 100 Fry words.
These pages will fit into your kindergarten and first grade classroom. The
On each page children will find ten hidden Fry words.
These words have a font size of 12. If children find the words difficult to read, you can supply them with magnifying glasses.
They will search for the words and then circle or highlight them.
Next, have students write the words in the boxes at the bottom.
Coloring the page when finished will add a little extra fine motor practice to the activity.
You can download these free sight word pages here:
Looking for other Christmas themed printables? Try these freebies:
Need an option that includes explanations of each word? This list contains the meaning along with clues to help your students remember.