Children will enjoy these free gingerbread coloring pages as a themed option during a break at home or school.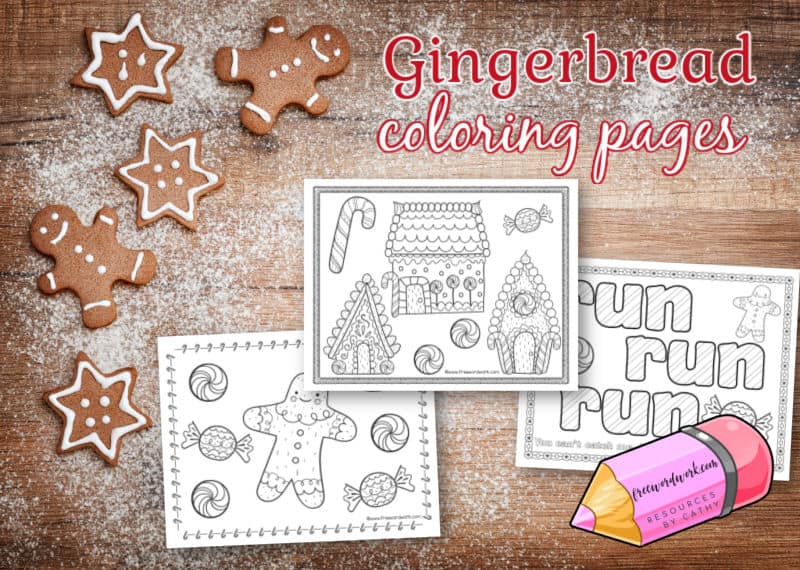 This is another free printable for teachers and families from www.freewordwork.com.
Download this set of gingerbread coloring pages for a fun activity for your children.
As the holiday season approaches, many teachers choose to focus on gingerbread stories in the classroom. They offer a fun way to explore fairy tales with many different cultural twists.
Children have fun with the reading but teachers can also weave in math and other engaging activities including baking and decorating.
It's a great way to make the month of December a little more fun for children.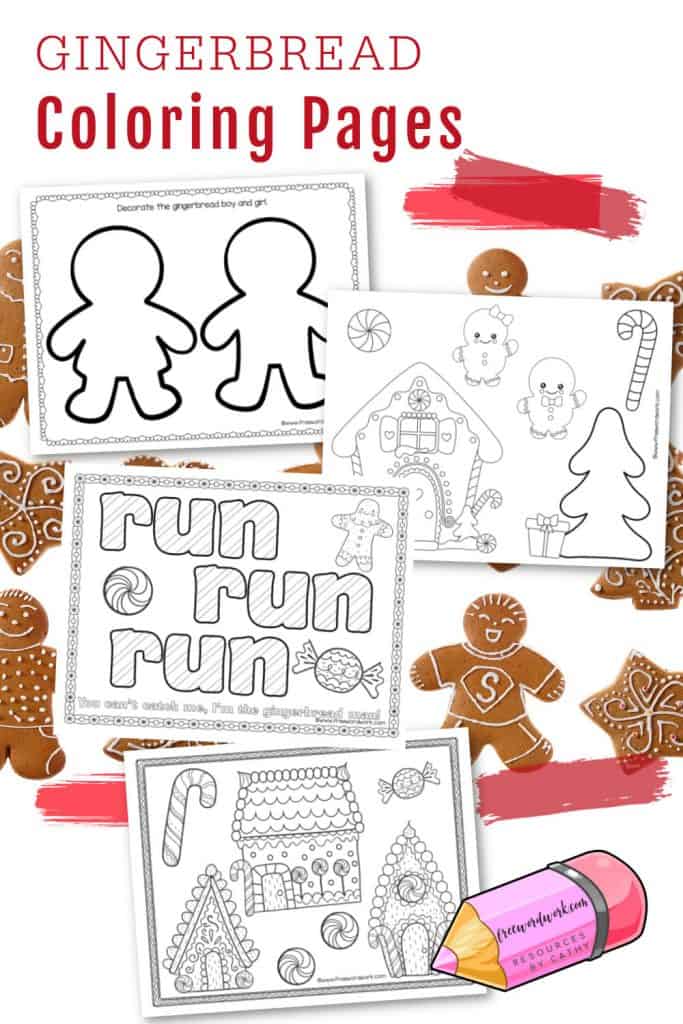 These Gingerbread Coloring Pages
This set contains six pages for children to color and interact with.
Some might view coloring pages as busy work or just play time but there are actually many benefits!
First of all, they offer a little break and stress relief for children.
Coloring pages also give students an opportunity to work on fine motor skills along with hand / eye coordination.
With these pages, your children might also work on patterns. For example, they can create a pattern for coloring the stripes on the letters in "run" or a pattern around the border of the pages.
Materials Needed
You will want to provide your children with the right tools for completing these pages.
While crayons are fine, some children might enjoy other writing utensils.
Colored pencils can be a good options for students who are concerned about staying in the lines.
Fine tip markers are also a good option for children who want a brightly colored page.
Some children might enjoy using glitter accents (of course, this is only if you are ok with adding glitter to the mess.)
You can download these free gingerbread coloring pages here:
Looking for other free resources for your home or classroom? Try these:
Thank you to Petite Market, Dancing Crayon Designs & Pretty Grafik for the clip art used.
Need an option that includes explanations of each word? This list contains the meaning along with clues to help your students remember.