Download these free winter phonics worksheets to help your students practice phonics skills this winter.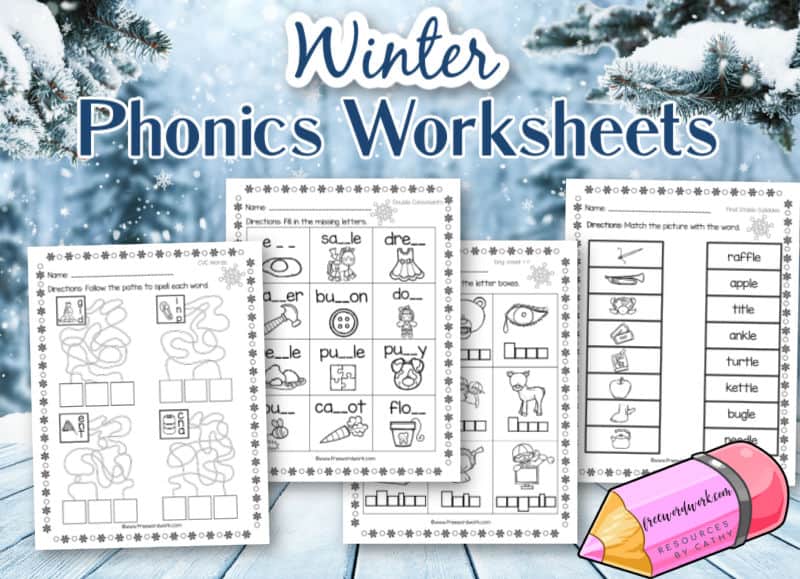 This is another free resource for teachers and families from www.freewordwork.com.
Try this free winter phonics worksheets to provide phonics practice during the cold winter months.
On the lookout for some new pages to help your children practice a range of phonics skills?
Download this free PDF I have created!
The winter theme will add a little twist to traditional phonics worksheets. The pages are adorned with snowflakes.
Some children might have fun adding a little color to their pages before or after completing the phonics work.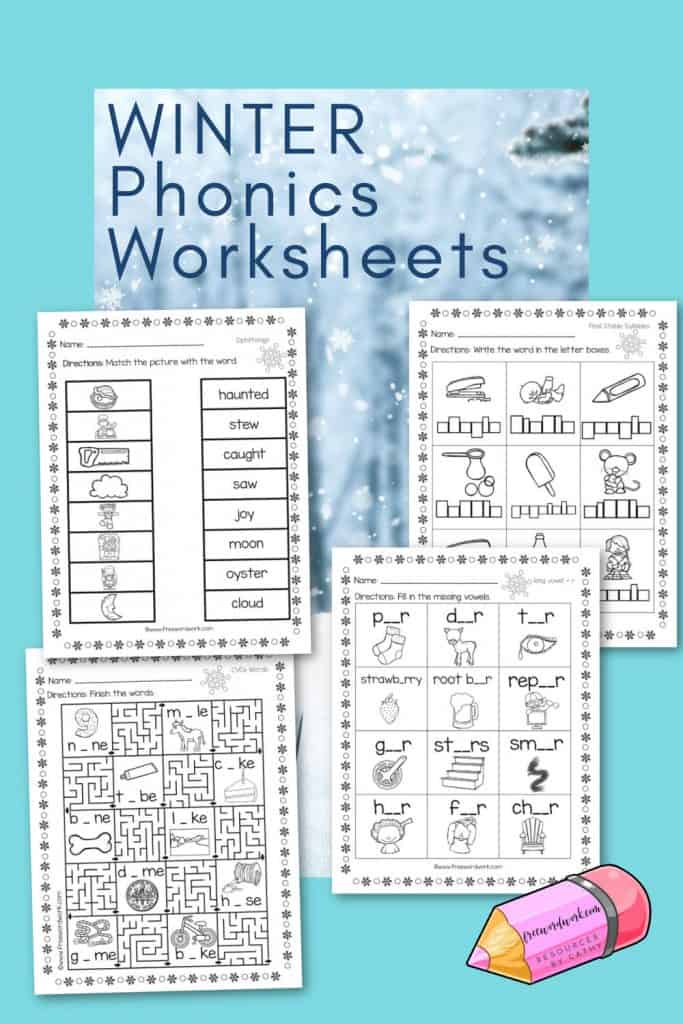 Phonics Practice
These 27 free worksheets will help your children practice a range of phonics skills.
Of course hands-on exploration with word work centers is a great way to help children develop their phonics skills. Sometimes paper and pencil practice can help enforce these skills.
Some children, like my daughter, love worksheets. If you have a child like this, they might just want to do a worksheet for fun.
These Winter Phonics Worksheets
I have created these new worksheets to cover a range of phonics skills. My hope is that you will be able to find pages in this set that will be perfect for where your child is currently working.
Some of the skills covered include:
Short vowel (CVC words)
Magic e words (CVCe words)
Digraph words
Diphthong words
Double consonant words
Long vowel + r words
Ending blend words
Final stable syllable words
Hard and soft C & G words
I'm providing the different sounds with a variety of layouts so children have choices.
You can download this free set of phonics worksheets here:
Looking for other winter printables? Try these freebies:
Thank you to the following for the clip art used in creating these phonics worksheets:
Thank you for visiting freewordwork.com! All of the resources provided are free for classroom and home use. Resources may not be sold or modified and sold. Please send me a message if you have any questions.