This free Fry Word Freeze Game is designed for Fry word practice with a fun Arctic theme.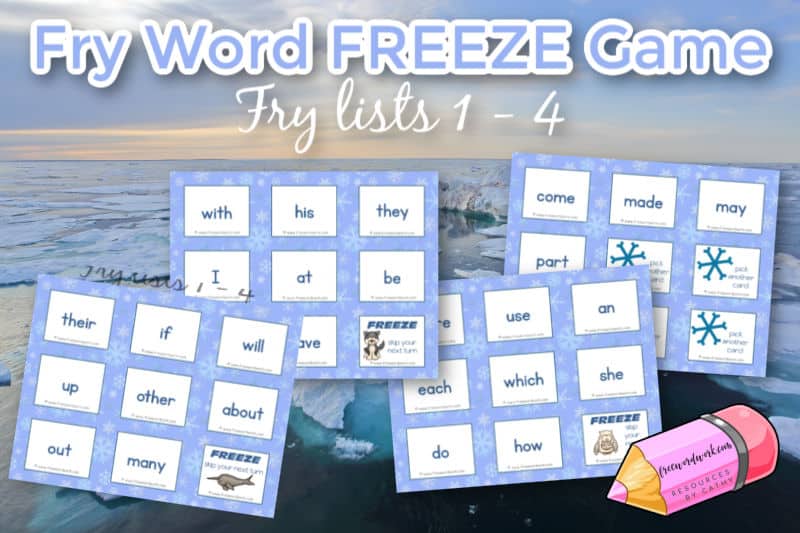 This is another free printable learning activity for teachers and families from www.freewordwork.com.
This Fry word freeze game download has four versions that are designed to help you give your students extra practice mastering their sight words.
Each card game contains all 100 of the Fry words and each set is on a different background to make sorting easier.
You can create your own engaging literacy center using the printables available via download at the bottom of this post.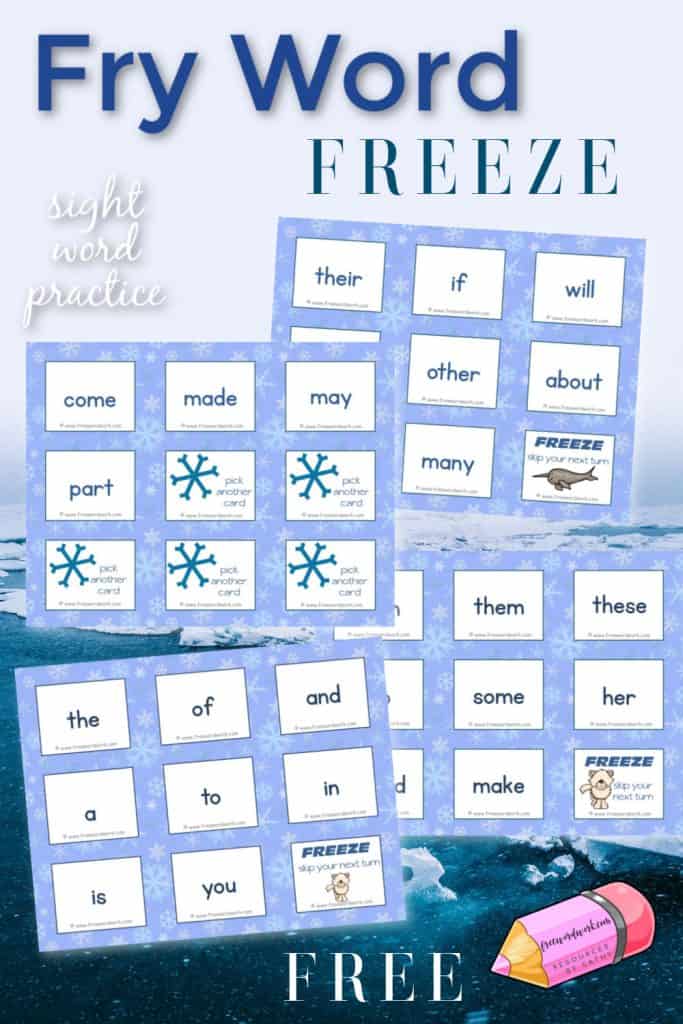 Creating your Fry word freeze game
Print the games that fit the needs of your students on heavy card stock.
I suggest laminating the pages for durability.
After cutting apart the pages, your game is ready to play.
How to play this Fry word freeze game
Students take turns drawing a card and reading the Fry word.
If the student can correctly read the word, he or she gets to keep the card. If the student cannot read the word, their group will help them read the word and the card is returned to the basket.
When a student draws a FREEZE card, his or her turn is skipped. When a student draws a snowflake card, the student draws an additional card.
Other ideas for using these cards
These cards can also be used for individual Fry Word practice, simple remove the extra cards needed for the game.
Or, print two sets and have students play a memory game or another card game such as go fish.
You can down this free sight word game here:
Need these cards with a white background to help you conserve ink? You will find the cards in white here:
1st Set 2nd Set 3rd Set 4th Set
Looking for other free resources that will be a good fit for winter? Try these freebies:
Thank you for visiting freewordwork.com! All of the resources provided are free for classroom and home use. Resources may not be sold or modified and sold. Please send me a message if you have any questions.