Download this set of free St. Patrick's Day Hidden Words for word work fun during the month of March.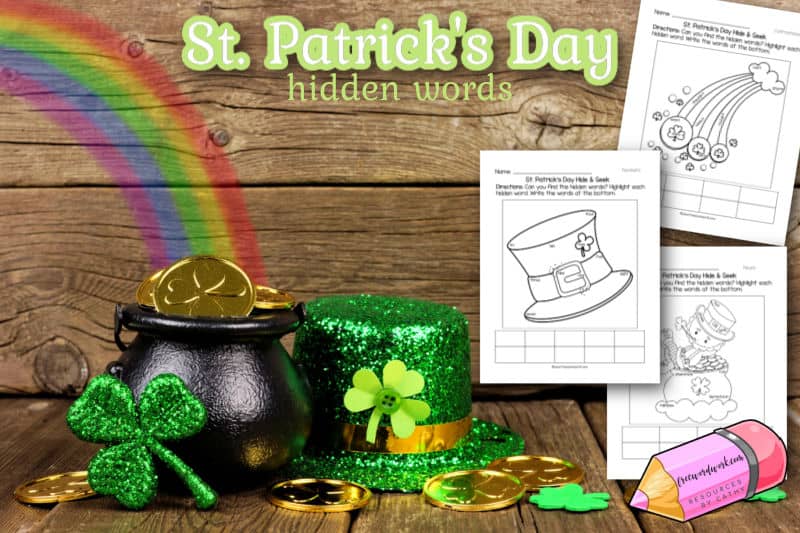 This is another free resource for teachers and homeschool families from www.freewordwork.com.
These St. Patrick's Day Hidden Words worksheets will be an engaging way for children to practice words with a fun theme.
I have heard that many children are enjoying the hidden Fry Word pages I have shared in the past. I thought I would add a little twist to these layout and use different words.
These sets will allow children to work on:
color words
number words
shape words
nouns
verbs
adjectives
contractions
pronouns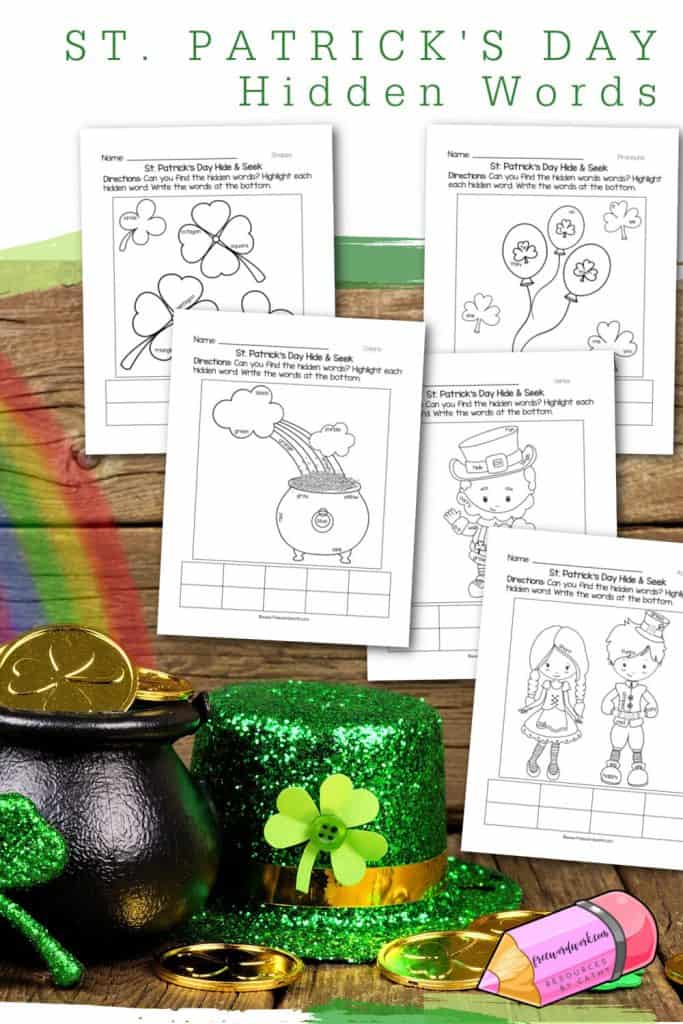 How to use these St. Patrick's Day Hidden Words worksheets
You can choose the best page for your class to work on. Or, print multiple of each and allow children to choose their own.
Students will search for the words that are hidden in the picture.
There are exactly the same number of words hidden in the picture as boxes at the bottom of the page.
You can have students highlight or circle the words as they find them.
They will then record the words at the bottom.
For extra fine motor practice, students might enjoy coloring their pages when finished with their search.
As an extension, you could have children do the following:
Write the numbers next to each number word
Color the boxes to match the color words
Draw the shape next to each shape word
Break apart the contractions by writing a contraction equation on the back of each page. (can + not = can't)
I hope your children enjoy completing these pages as a fun way to weave a March theme into your word work!
You can download this free set of eight worksheets here:
Looking for other word work favorites? Try these freebies:
Need an option that includes explanations of each word? This list contains the meaning along with clues to help your students remember.