Download this free set of The Three Little Pigs Rhyming Color Key Pages for a fun way for your children to practice word work.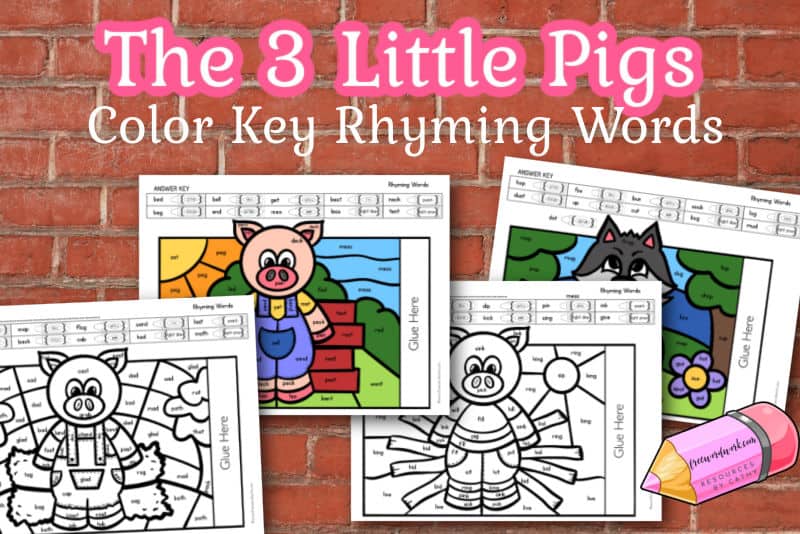 This is another free resource for teachers and families from www.freewordwork.com.
Add these The Three Little Pigs Rhyming Color Key Pages to your fairy tale collection in the classroom.
Fairy tales are a fun way for children to explore literature. While children are reading different versions of popular fairy tales, it might be fun to add this theme throughout your learning.
For this reason I have created a new set of color key pages with a The Three Little Pigs Theme.
I hope your children enjoy practicing rhyming words with these free worksheets.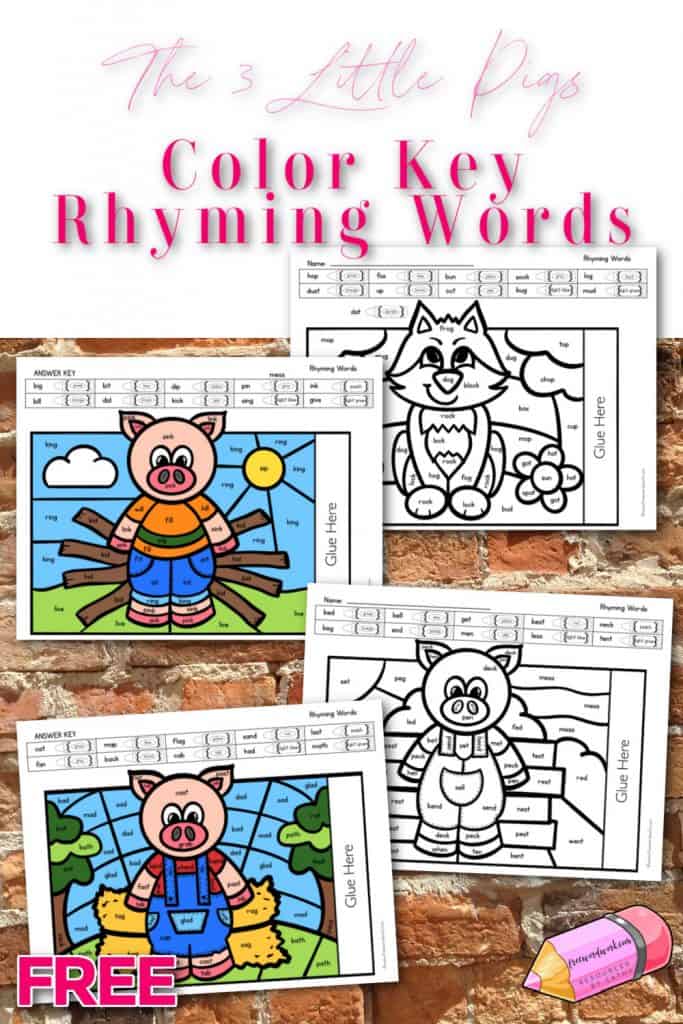 These Three Little Pigs Rhyming Color Key Pages
I have created four different worksheets for children to use when practicing rhyming words.
There is one page for words with short a families, short e families and short i families. The fourth page contains a combo of short o and u words.
Each page has a color code grid at the top. You might find it helpful to have children begin by coloring each crayon the correct color before starting.
Children will then find the words that rhyme and color each according to the code.
When finished, this set offers an extra layer of fun.
Children can cut out the colored shape. They can then roll (in a shape similar to a toilet paper roll) and glue.
In the end, children can use these figures as puppets or characters in reenacting the story.
As an art extension, you could have students create a background for their story. Maybe offer a shoebox and construction paper along with other art materials.
This will be a fun way to incorporate more art and hands-on activities for your art loving students.
You can download this free set of worksheets here:
---
Looking for other fairy tale resources? Try these freebies I have created:
Thank you to SareBear Designs for the color key images used in created these worksheets.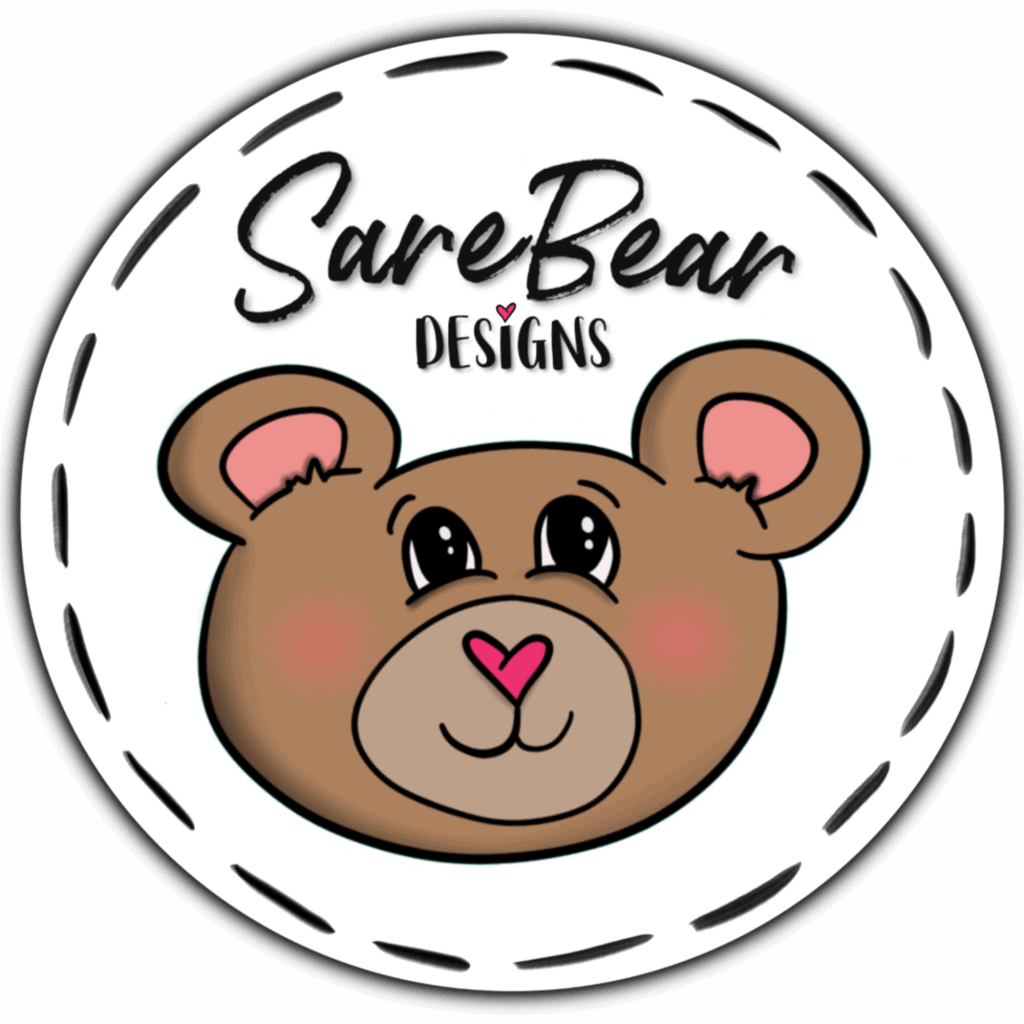 Thank you for visiting freewordwork.com! All of the resources provided are free for classroom and home use. Resources may not be sold or modified and sold. Please send me a message if you have any questions.