Download these free printable, traceable letters worksheets to create your own tracing strips for the alphabet.
These printable traceable letters will help you create a fun and easy to assemble alphabet activity for your students.
You will be able to provide your children with an engaging way to practice writing letters with these free strips.
This is another free resource for teachers and homeschool families from www.freewordwork.com.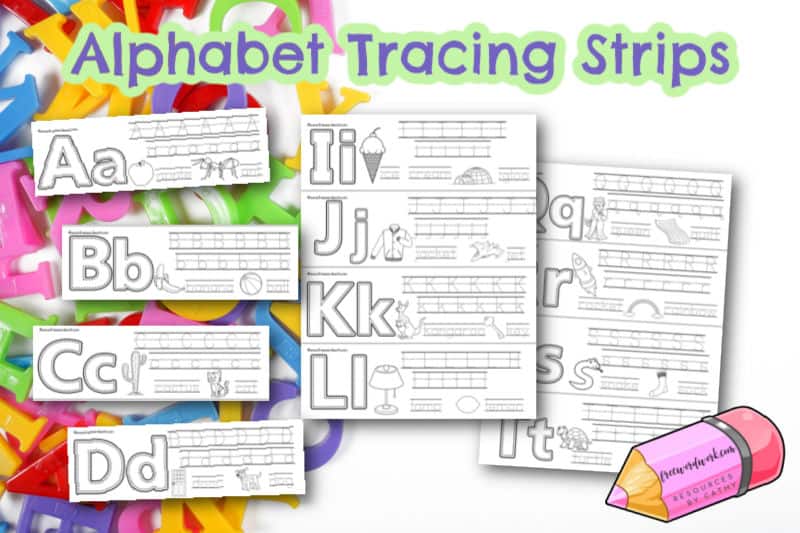 Working on writing letters
Are your children ready to practice letter formation? These strips will be a perfect addition to their practice!
Before you put a pencil in your students' hands, be sure you have given them time for tactile exploration. They might begin by tracing a letter in shaving cream or sand.
Once they have made the letters using larger movements, they can practice using a pencil or crayon.
It can be a good idea to provide children with different writing materials.
This gives children a little choice when completing an activity such as this one.
Plus, the different writing materials give students practice with different grips. A pencil, crayon and marker all are different sizes.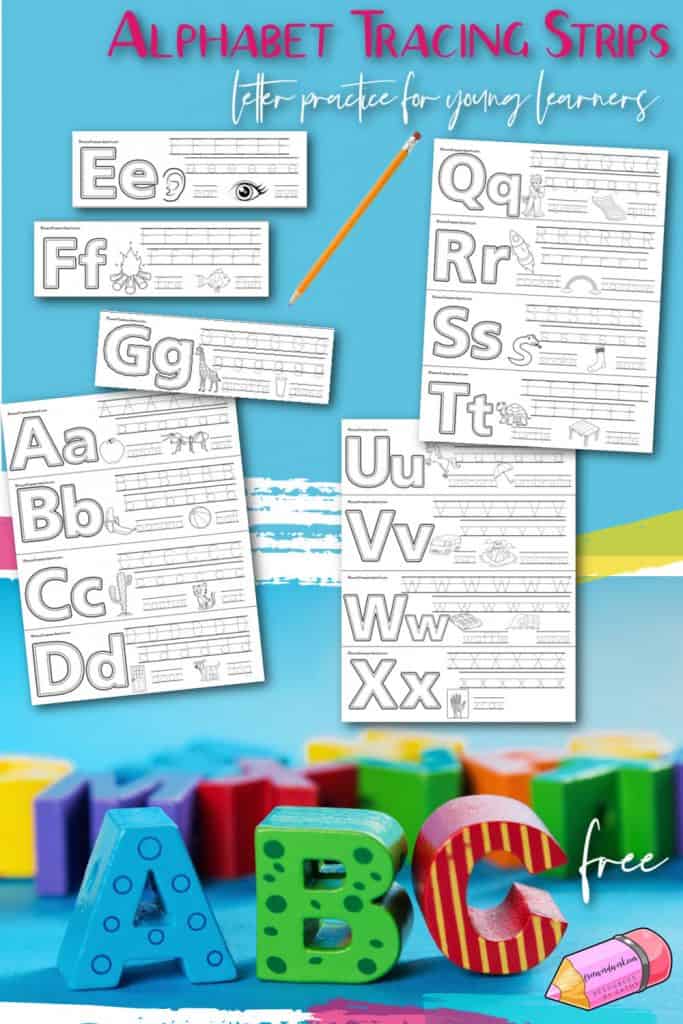 These strips with printable traceable letters
You will find a strip for each letter of the alphabet.
On each strip, children will trace the uppercase and lowercase from of each letter.
Tracing is a great way for children to begin learning how to write letters. It allows them to simply connect the dots in order to form letters.
There are also larger letter pairs for students to color.
Finally, there are one or two pictures along with the written word. Each of these starts with the focus letter.
I hope your children enjoy practicing how to write letters with these free worksheets!
You can download these full letter practice worksheets here:
Looking for other free resources to help your children work on letters? Try these:
Thank you for visiting freewordwork.com! All of the resources provided are free for classroom and home use. Resources may not be sold or modified and sold. Please send me a message if you have any questions.