These free alphabet worksheets will help you create your own ABC workbook for your children to practice their letters.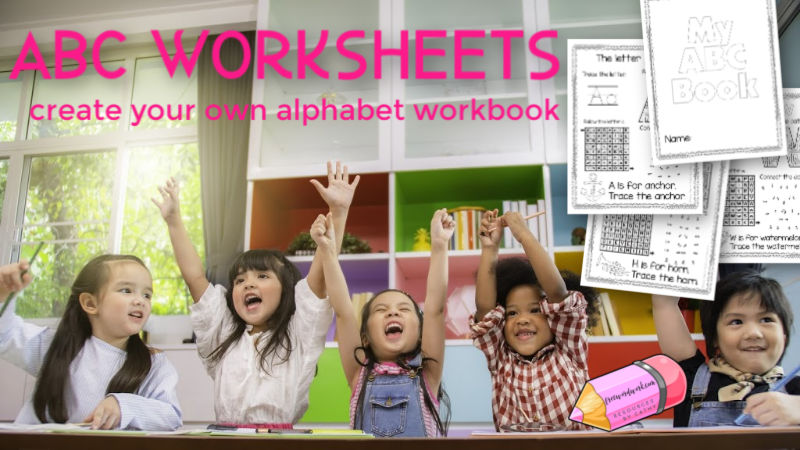 This is another free resource for teachers and homeschool families from www.freewordwork.com.
I have created these free alphabet worksheets to help you create an engaging ABC workbook for your students.
While the intent of these pages was to create a workbook for children, many preschool and prekindergarten classrooms might choose to use these pages individually.
When doing a letter of the week in the classroom, you might choose to pull out the focus letter for the week.
You can collect the pages when children are finished and staple to create an alphabet book at the end of the year.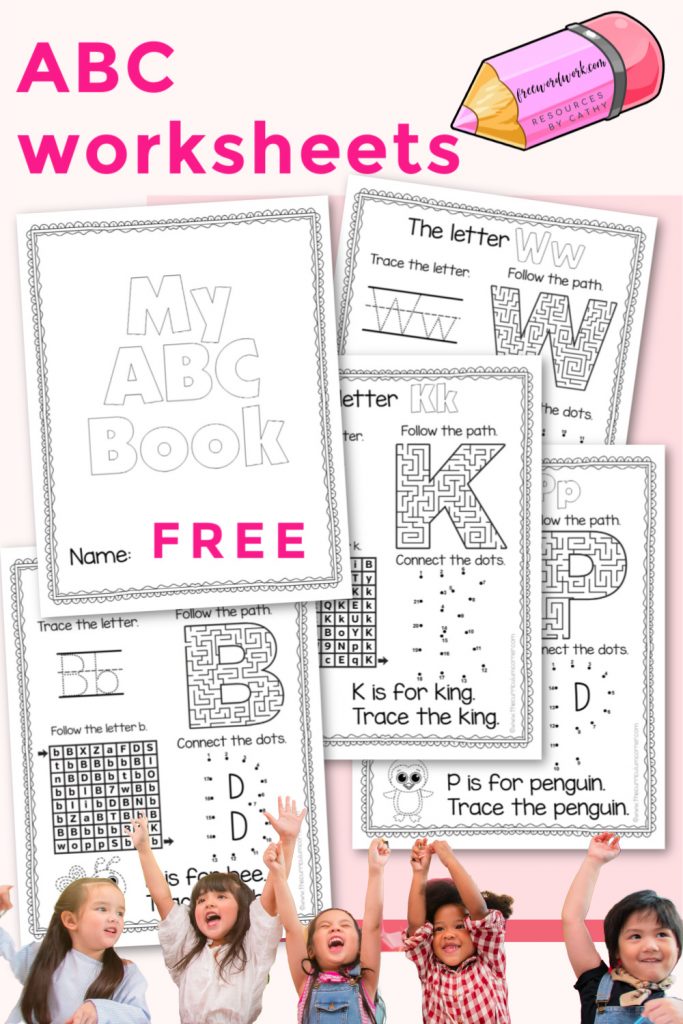 Introducing the Alphabet
Before you get started with pencil and paper practice, you will want to make sure that your children have a connection between letters and their meaning.
You might find objects in the house that start with a given letter. For example, before starting on the letter a, have your children eat an apple as a snack. Maybe they could draw a picture of an ant as well.
You could get out a bowl of rice and have your child trace the letter a in the rice.
Some young children might not be ready for pencil and paper as they begin learning. If this is the case with your child, these types of hands-on activities are just right!
These Alphabet Worksheet Pages
These pages are designed to help engage children in fine motor skills. Fine motor skills are so important but often overlooked!
Children will be able to color and trace letters and pictures.
They will also get practice with counting when completing the dot-to-dot activities.
Print these pages front to back and staple to create your own letters of the alphabet workbooks!
You can download this free alphabet worksheets here:
Looking for additional resources to help your child at home? Try these:
Thank you for visiting freewordwork.com! All of the resources provided are free for classroom and home use. Resources may not be sold or modified and sold. Please send me a message if you have any questions.
Thank you to Hidesy's Clip At and Zip-a-Dee-Doo-Dah Designs for the great clip art.