Use these free alphabet punch cards to help your children practice matching upper and lowercase letters along with beginning sounds.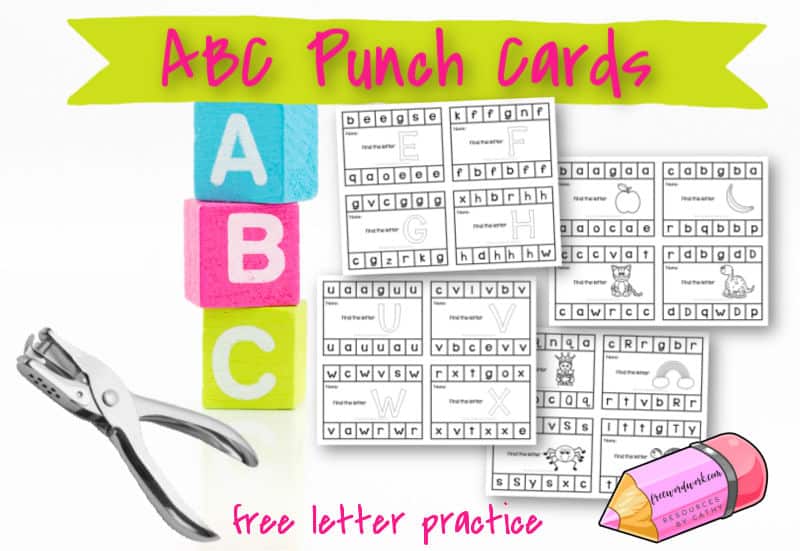 This is another free resource for teachers and homeschool families from www.freewordwork.com.
These free alphabet punch cards can be used to help your children as they practice their letters.
Punch cards can be a fun way for children to practice skills. A big benefit is that by adding a hole punch to the practice, children also receive much needed fine motor practice.
A hole punch is a great way for children to strengthen muscles while also working on hand-eye coordination. There are many benefits – and it is great that children find this work to be fun!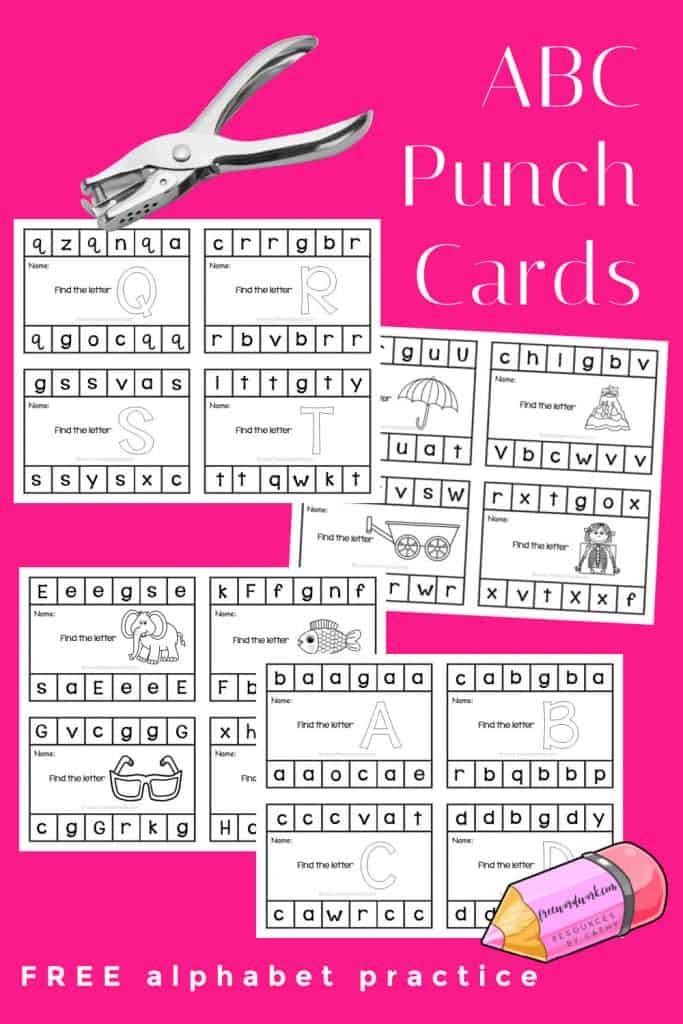 About these ABC Practice Cards
These ABC punch cards are being provided in two formats for your children to use when practicing.
The first gives students an uppercase letter. Children should then punch the matching lowercase letters.
The second gives children a picture. Children should punch the beginning letter. These will be in both uppercase and lowercase format.
Using these Alphabet Punch Cards
These pages can be printed on card stock or printer paper – using card stock might make the punching a little easier. Another option would be to use construction paper.
Set up these cards by cutting the cards apart. You will find four cards on each page.
Provide students with a hole punch – you can use a regular hand held punch that punches circles or a punch with a design.
Children will punch the letters in the outside boxes.
If you don't have a hole punch available for your child to use, you might try having your children color the boxes containing the matching letters.
Download these free Alphabet Punch Cards here:
You might also like the following ABC resources:
Need an option that includes explanations of each word? This list contains the meaning along with clues to help your students remember.