These free phonics sounds charts will help you create a reading sounds reference folder for your children.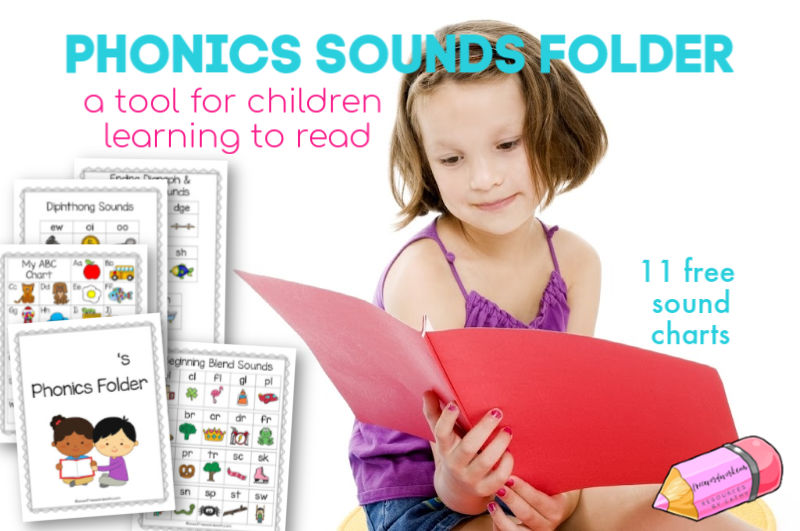 This is another free resource for teachers and families from www.freewordwork.com.
This collection of phonics sounds charts has been created to help you work with you children on phonics sounds.
This collection contains 11 different sound charts. You might choose to just use one at a time as needed or create a reference folder for your children with all of the sound charts.
Some teachers might like to include charts that will be helpful at home in their take-home folders.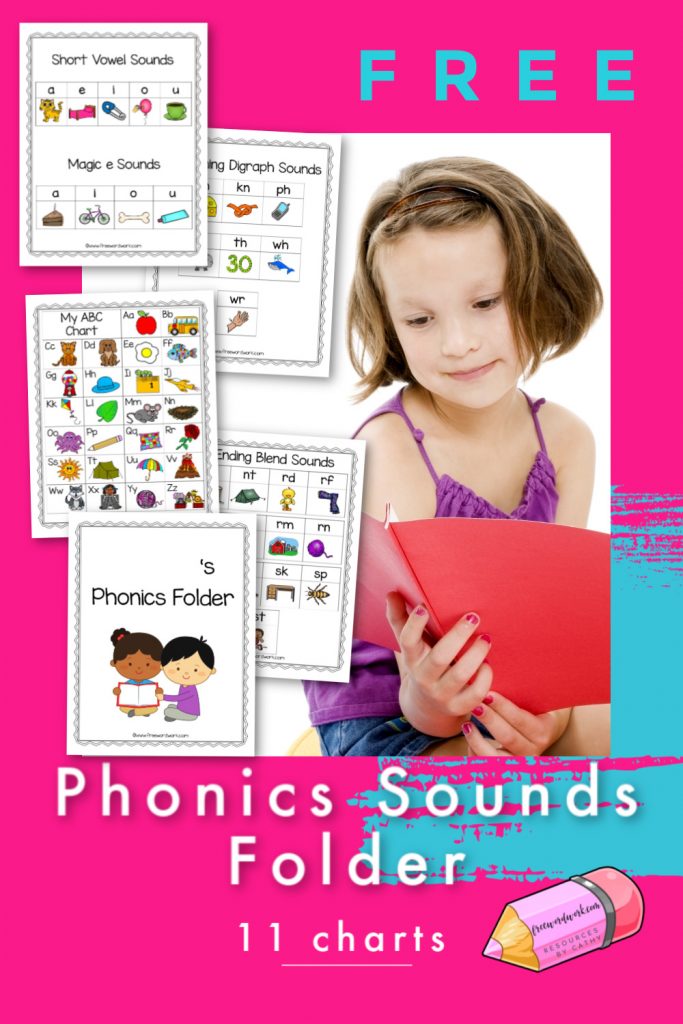 Using these Phonics Sound Charts
These phonics charts can be used in a variety ways.
These charts are intended to help identify the sounds that make up a word.
As a teacher, you might choose to introduce a specific chart during a mini-lesson. Using the short vowel sounds chart, you might ask students to create an anchor chart containing other words that have each sound.
You might use a chart for daily skill practice as a class. For example, my daughter's kindergarten teacher used an alphabet chart to help children practice beginning letter sounds. She would display an alphabet chart on her screen and children would say the letter name, the sound followed by the name of the picture.
Using the chart I have created, it would sound like this:
a, /a/, apple; b, /b/, bus, c, /c/, cat and then continue through the chart
These charts might also be used for a tool during your small group instruction. You could give students a sound to find and they could then make a list on a white board of other words that contain the sound.
Students might use these charts as a spelling reference during writing workshop.
I would love to hear how else you plan on using these charts!
Phonics Sound Charts Included:
ABC Chart (You will find one version with all black letters. A second copy has red vowels and a blue letter y. This helps to highlight that the y sometimes makes a vowel sound and other times makes a consonant sound.)
Short Vowel Sounds
Magic e Sounds
Vowel Team Sounds
Diphthong Sounds
Beginning Blend Sounds
Ending Blend Sounds (2 pages)
Beginning Digraph Sounds
Beginning Three Letter Blend & Trigraph Sounds
Ending Digraph & Trigraph Sounds
Silent Letters
Please let me know if there are other charts you would like to see included!
You can download this free phonics sound charts folder here:
Looking for additional phonics resources? Here are a few of my most popular:
Thank you for visiting freewordwork.com! All of the resources provided are free for classroom and home use. Resources may not be sold or modified and sold. Please send me a message if you have any questions.