These labels for the home will help you create a print rich environment for your child learning to read.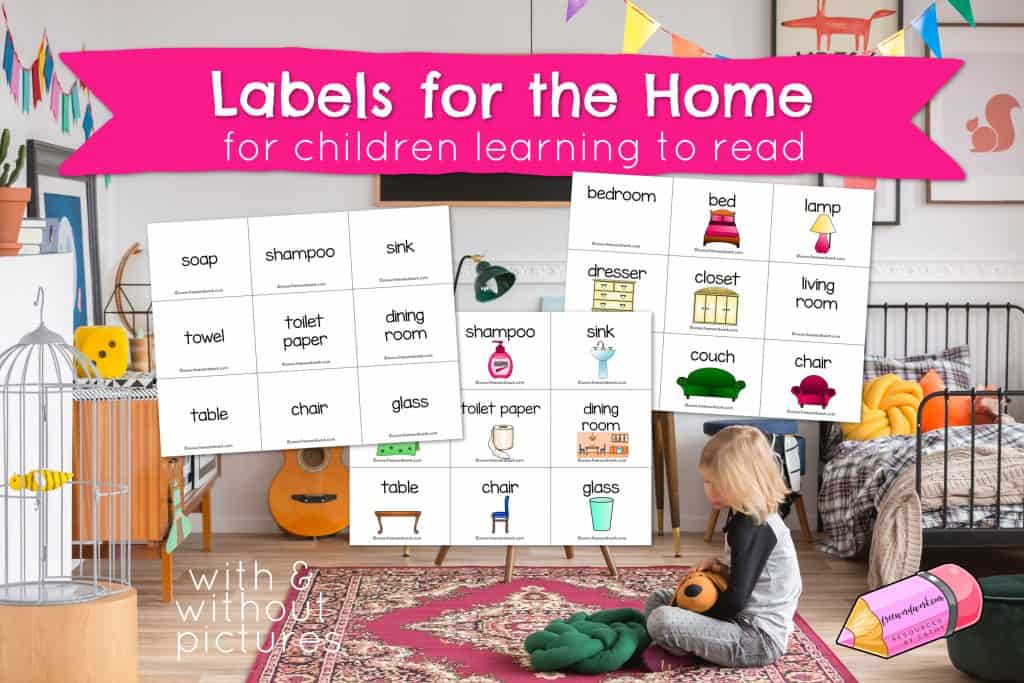 This is another free resource for families from www.freewordwork.com.
Download these free labels for the home to help your child learning to read English.
These labels are a perfect for those parents trying to create a print rich environment in their home.
The exposure to new words will be a great addition to your reading materials at home.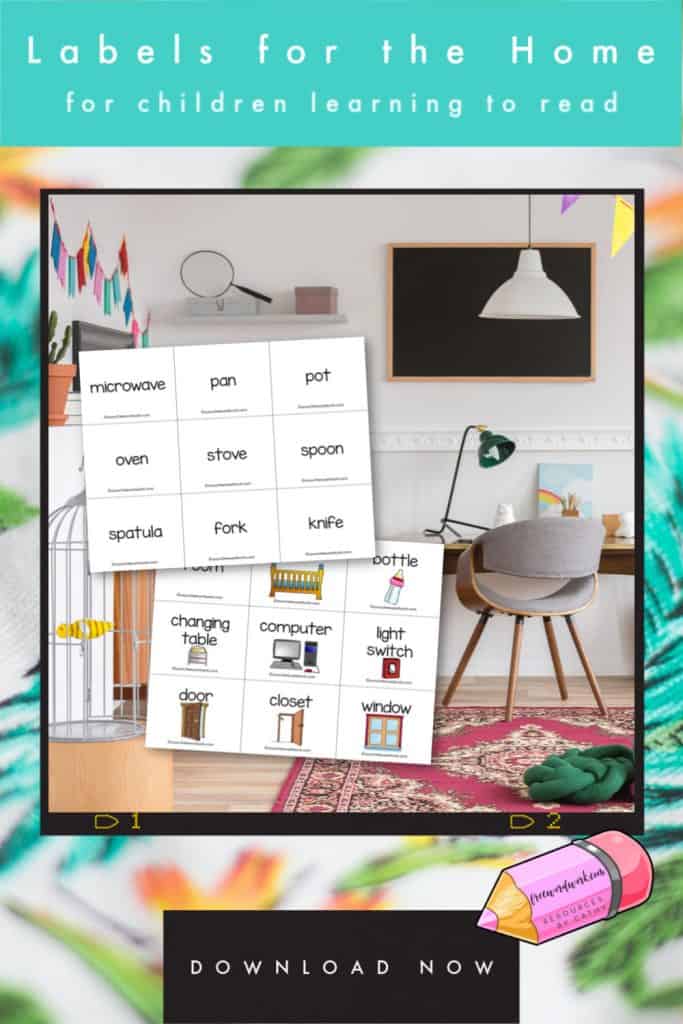 What is a print rich environment?
A print rich environment is a space that is full of words and opportunities for children to read.
Children are given the chance to interact with a wide range of reading materials.
Teachers often focus on creating a print rich environment in their classrooms but you can do this in your own home as well!
It might be easier than you think!
In the kitchen, children might read recipes or even the back of a cereal box.
You might make sure you sit out a few favorite books in the living room. Could you add a children's magazine? Or you might print a fun poem and hang it by the bathroom mirror.
Give your children as many opportunities to interact with print as you can!
Adding Labels for your Home
One great way to add print is to label objects in your home.
This is an amazing way to help your children learn to read. It can also be helpful for children working on learning English.
Simply print off the labels I created – choose the ones with or without pictures. There is a blank page so you can add your own words as well.
Place the labels throughout your home. The presence of the words will help your child begin learning basic home words.
You might also create a game by asking your child to find a certain label. For example, you can say, find the lighswitch.
You can download these free labels for the home here:
Thank you to The Cher Room for the home themed clip art.