These new and free Christmas mazes will be a fun addition to your Christmas activities.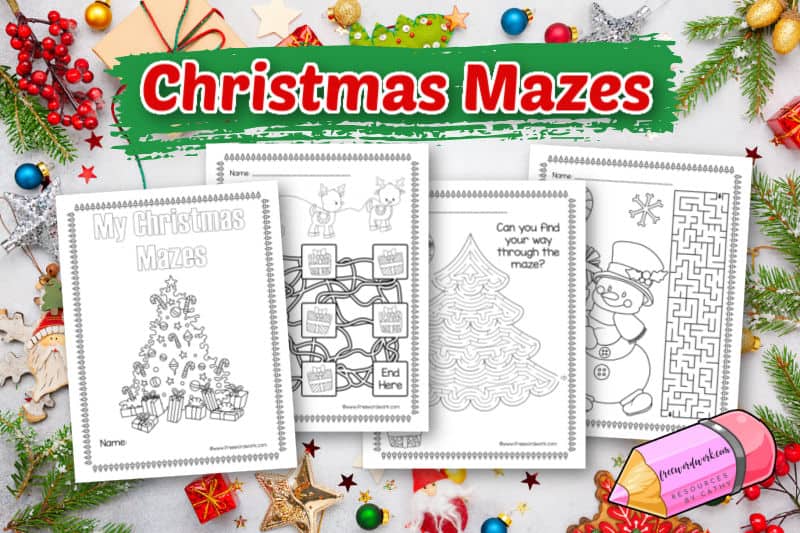 This is another free resource for families and teachers from www.freewordwork.com.
Download this set of free Christmas mazes to offer a little fun to your children during December.
This set of Christmas themed worksheets will be perfect for your private school or home. If you are looking for some fun pages that will fit into your public school, try this set with a gingerbread man theme: Gingerbread Mazes.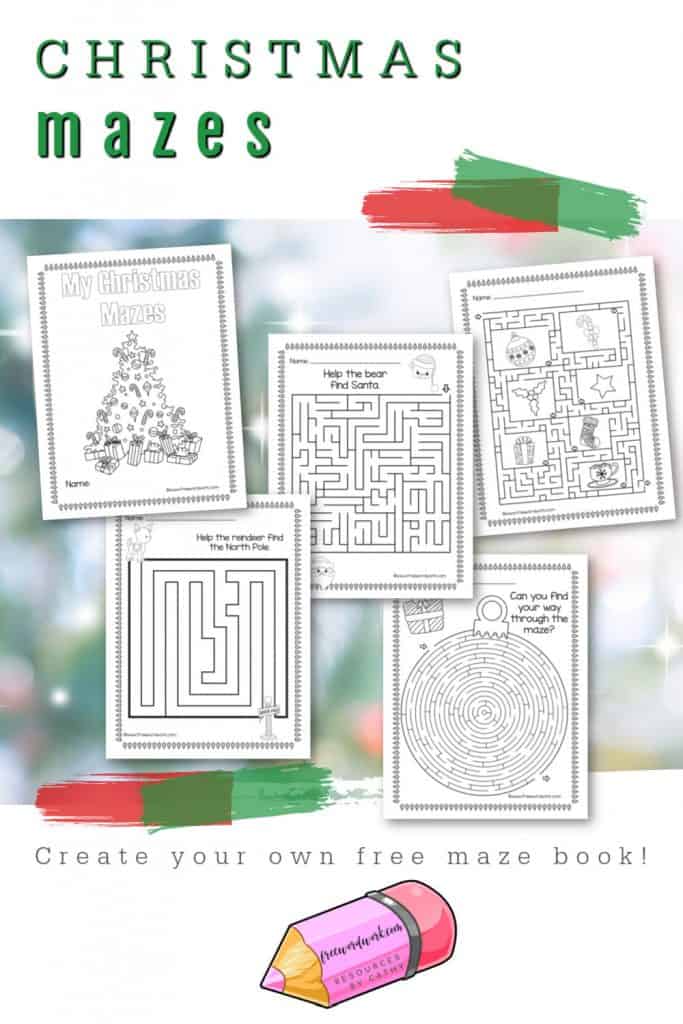 Why should children work on mazes?
I often hear people questioning the value of mazes – they assume they are just for fun and do not offer any educational benefits.
Children often view mazes as fun. Of course, they are but there area also many other benefits.
Children work on hand eye coordination to stay within the lines.
Also, these pages are a good opportunity for children to work on problem solving.
You can offer these as a little brain break when your children need a shift from too much school work.
About These Christmas Mazes
You can use the cover page and included 13 mazes to create maze books for your children.
(Or, maybe you will choose to print just one or two just right mazes.)
You will find that these mazes vary in difficulty. Some will offer more of a challenge than others so allowing children to choose might be another option.
Sometimes people like to print a maze on cardstock and then laminate. These can be placed at a center and children can then use a dry erase marker so that they are reusable.
You can download these free Christmas themed worksheets here:
Looking for other Christmas themed freebies? Try these:
Thank you to the following for the clip art used in creating these pages:
Thank you for visiting freewordwork.com! All of the resources provided are free for classroom and home use. Resources may not be sold or modified and sold. Please send me a message if you have any questions.