This new set of Christmas coloring pages are a perfect addition to your holiday fun at home or in the classroom.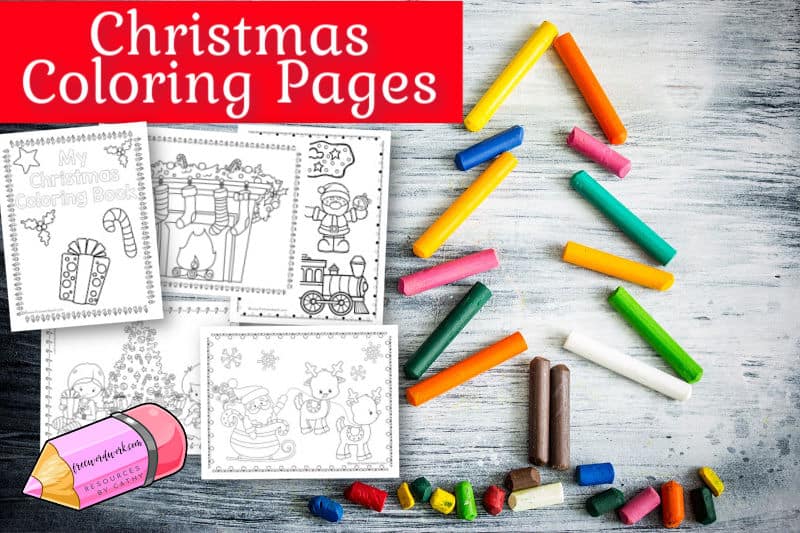 This is a new set of printables for teachers and families.
Download these Christmas coloring pages for a little bit of fun for your children.
Christmas can be such a fun time of year with the lights and activity. However, adding in some pieces of relaxation can be great for your children (and adults, too!)
When your children need a little break, pull out these pages.
You can add some colored pencils, markers or crayons and maybe even get a chance for a little break yourself!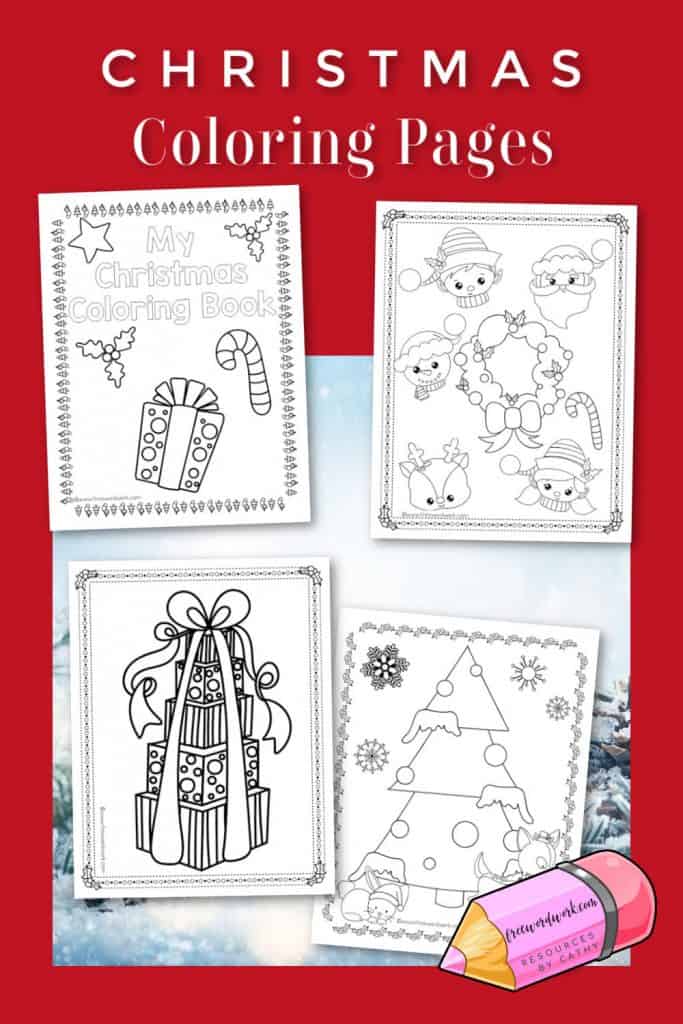 Why should I offer coloring pages to my children?
While, as adults, we often consider coloring pages an activity that is just for fun, there are benefits for children.
First of all, coloring offers children practice with pencil grip. It is often one of the first times children are given the opportunity to practice holding a coloring or writing item correctly.
Coloring also allows children to develop fine motor skills.
Children practicing coloring might also be practicing patterning and working on creativity while they are coloring.
About these Christmas coloring pages
This set includes a cover page and then ten coloring sheets.
You can have children choose individual pages.
Or, print all of the pages to create Christmas coloring books. To conserve paper, be sure to print front to back.
You can download this free set of coloring pages here:
Looking for other Christmas printables? Try these freebies I have created:
Thank you to PrettyGrafik for the Christmas themed clip art.
Thank you for visiting freewordwork.com! All of the resources provided are free for classroom and home use. Resources may not be sold or modified and sold. Please send me a message if you have any questions.