These beginning synonym worksheets will help you introduce the concept of synonyms to your children.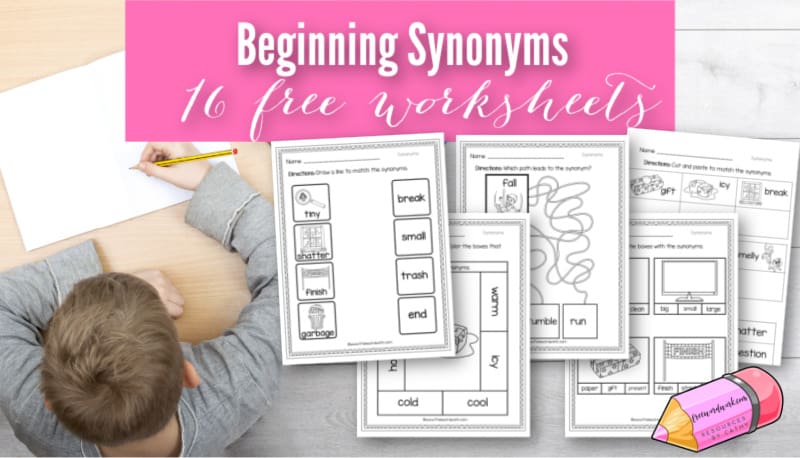 This is another free printable resource for teachers and parents from www.freewordwork.com.
Looking for beginning synonym worksheets to help your children? Start with these!
Your children will like the fun pictures and mazes to accompany their learning.
What are synonyms?
Synonyms are words that mean the same thing or have a very similar meaning.
A simple example of a synonym pair is bad and awful. Other examples that are easy for students to understand are chilly and cold or small and little.
Helping children understand and use synonyms can be a way to expand their vocabulary. This can also improve their writing. In writing, we often tell children to work on their word choice. As teachers we ask them to choose a word that is more descriptive. So maybe a students would say devastated instead of sad.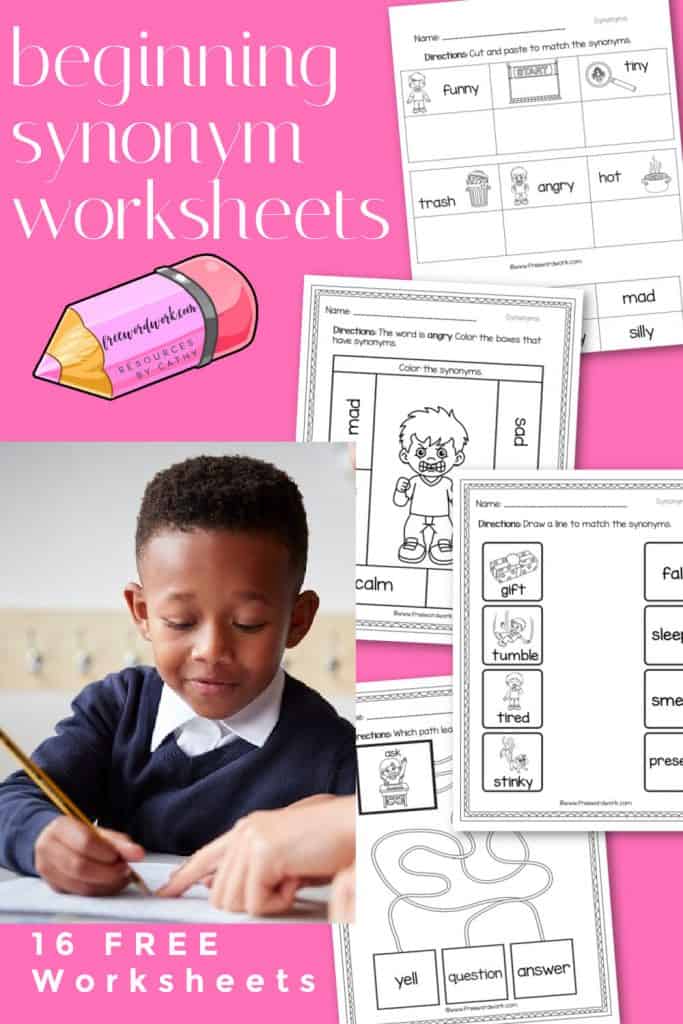 Introducing Synonyms
If your children are a new concept to your children, be sure to start with some hands-on lessons to help them understand the idea.
You might show your children something that is big and brainstorm a list of words that mean the same. Move on to synonyms for little and then maybe hot and cold.
It is a good idea to begin with words you know children will be able to think of synonyms for. Once they have mastered this, add a challenge by giving them more difficult words.
These Beginning Synonym Worksheets
This free collection contains 16 worksheets.
The pages include opportunities for students to draw lines to match synonyms.
Students will also be asked to color in synonyms along with following paths to find the synonyms.
On the final pair of pages students will cut and paste to match the words.
You can download this free set of worksheets here:
Looking for other resources to help your children practice? Try these free printables:
Thank you to Zip-a-Dee-Do-Dah for the cute clip art!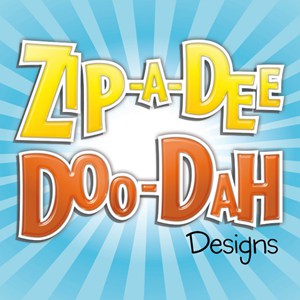 Thank you for visiting freewordwork.com! All of the resources provided are free for classroom and home use. Resources may not be sold or modified and sold. Please send me a message if you have any questions.