Download this winter I can booklet to help beginning readers work on reading and comprehension skills.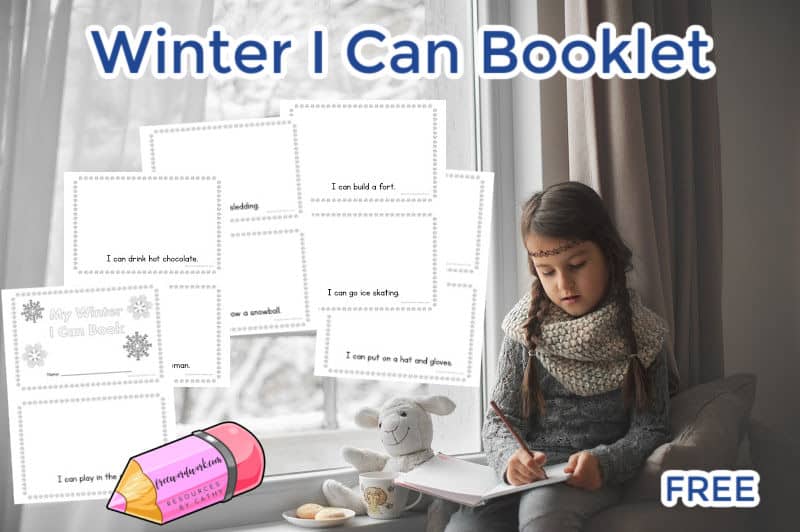 This is another free resource for teachers and homeschool families from www.freewordwork.com.
This free winter I can booklet will be a fun and engaging addition to your winter resources for the classroom.
This booklet is designed for beginning readers.
I am working on growing my collection of booklets that are perfect for your students learning to read.
My goal is to have a range of little books that your students can choose from in order to choose just right readers for themselves.
These might be added to children's independent reading collections in the classroom or to their home libraries.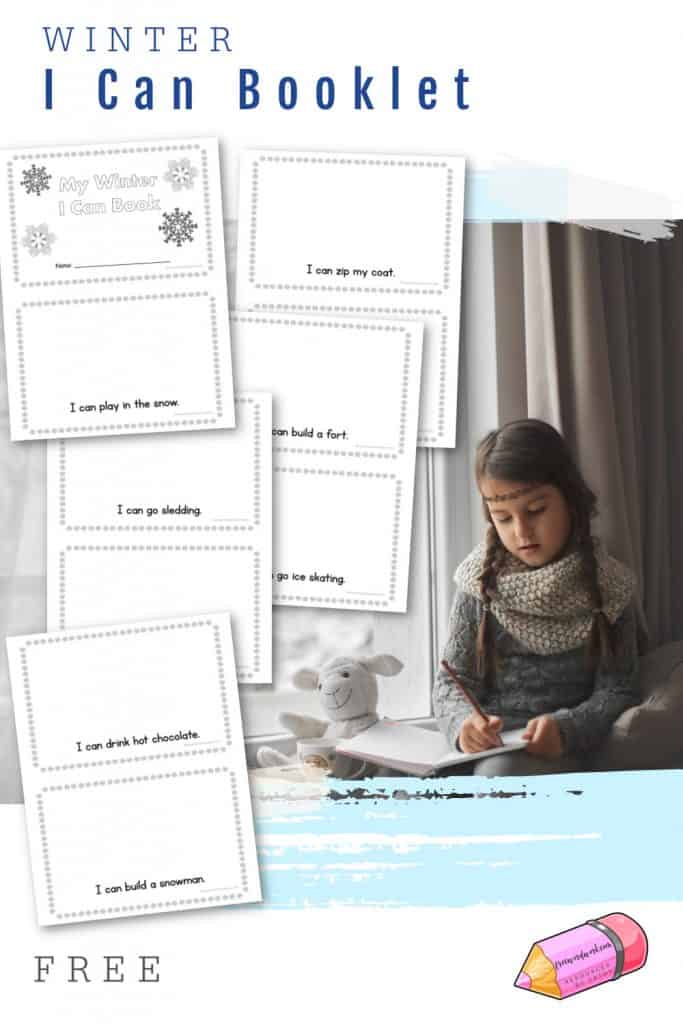 How to use this Winter I Can Booklet
Begin by printing this booklet. You can print single-sided or front to back.
Cut the pages in half and then staple to create your books.
Provide students with a pencil and drawing materials to work on their books.
Each page has an I Can statement that tells about a fun winter activity. The pages topics include building a snowman, drinking hot chocolate and ice skating.
Students will begin by reading the sentence.
Once they have read the sentence, they will draw a picture to show the meaning of the sentence.
This allows you to check for comprehension as students work on reading the words.
These booklets might be fun for a literacy center. Once students have illustrated the books, they can be added to book bags.
Another option is to send the booklets home for students to add to their growing home libraries.
I hope your students enjoy practicing their reading by working with these printable books!
You can download this free winter booklet here:
Looking for other freebies to add your winter collection? Try these resources:
Thank you for visiting freewordwork.com! All of the resources provided are free for classroom and home use. Resources may not be sold or modified and sold. Please send me a message if you have any questions.