Download these free, printable desktop helpers as name tags for your student desks at home or at school.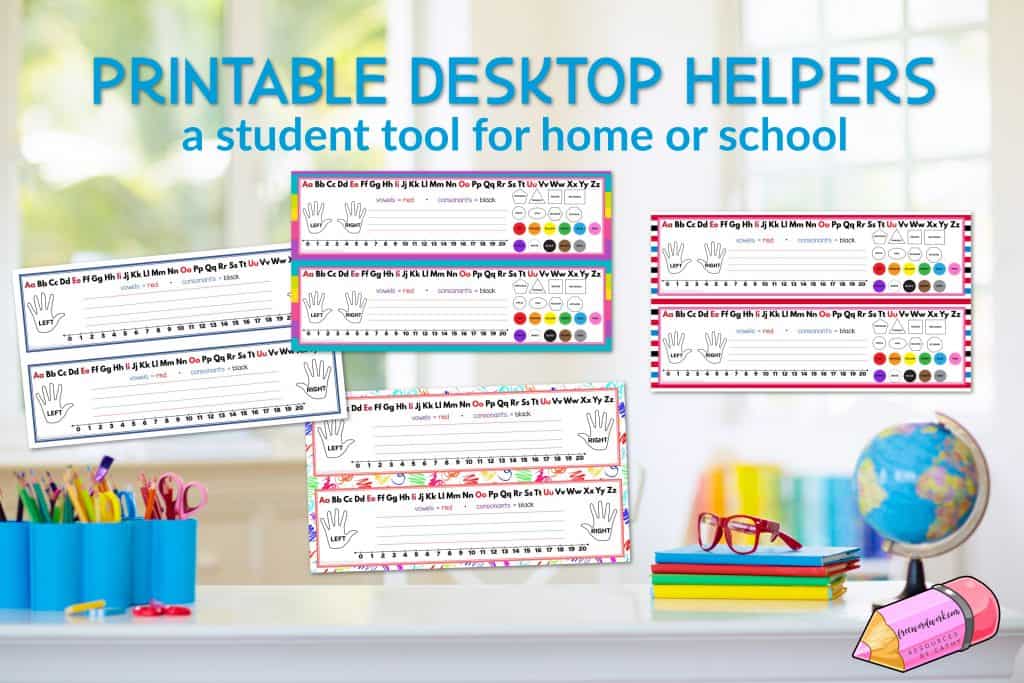 This is another free resource for teachers and families from www.freewordwork.com.
These free, printable desktop helpers are designed to be used as tools for your students.
Choose your favorite from this free set for your children to use at home or at school.
You will find one simple design along with three colorful designs. Each design is provided in two different layouts.
All of the name tags contain a spot for a name, an alphabet line and a number line that goes until 20. There is also a consonant and vowel key on each printable. Students can use the left and right labeled hands to help them remember which is which.
Some of the name tags also contain labeled shapes and a color chart.
Have requests for tools to be added on future sets? Please let me know!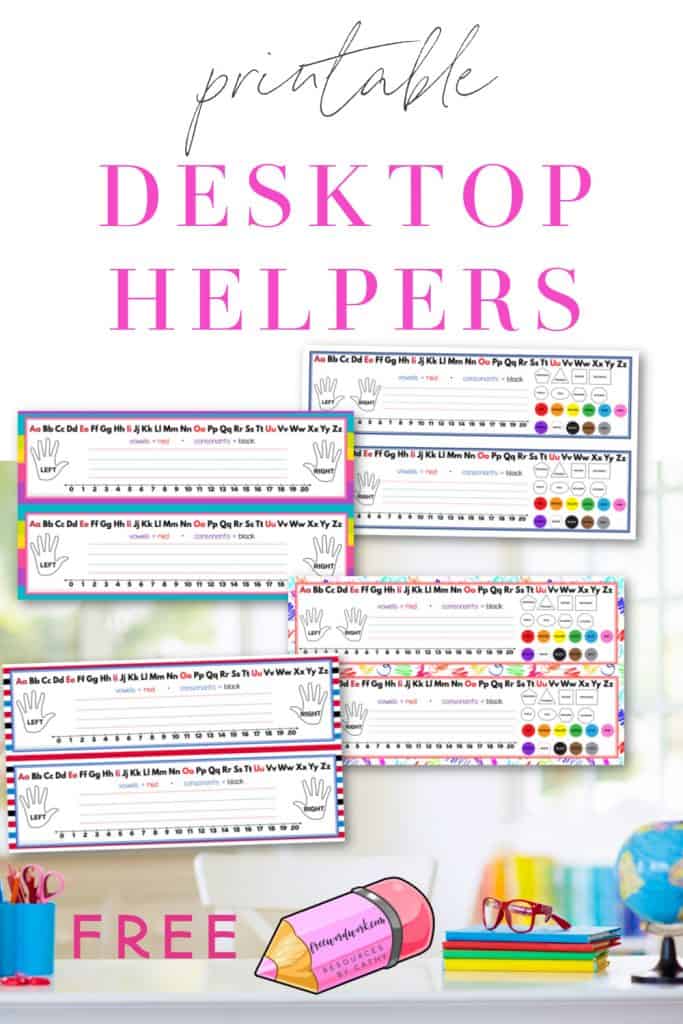 Using these printable desktop helpers
These printable name tags might be used for labels in elementary classrooms.
If using in the classroom, it can be helpful to print on card stock and then to laminate for durability. Attach to a desk with velcro or cover with clear contact paper to adhere to the desk.
They can also be useful for families who will be guiding their children during distance learning at home.
Teachers, print your favorite design and add to supplies you send home with students.
Parents, you can print your own for your children as well. You can add these to your child's personalized learning space at home.
You can download these free printable desktop helpers here:
Looking for other resources for your children to use as tools at home? Try these:
Thank you for visiting freewordwork.com! All of the resources provided are free for classroom and home use. Resources may not be sold or modified and sold. Please send me a message if you have any questions.
Thank you to Hidesy's Clipart for the clip art used in these designs.