These New Year's Cut-Up Sentences will be a fun end of the year activity for your children.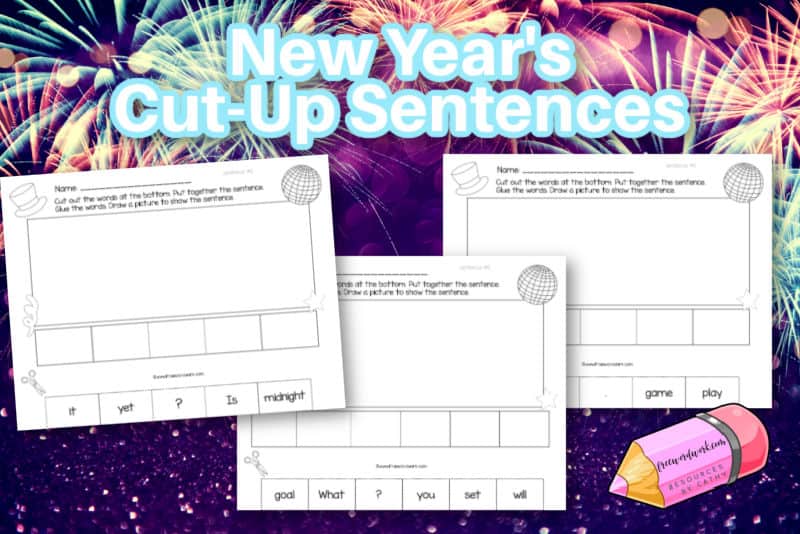 This is another free resource for teacher and families from www.freewordwork.com.
You can download these free New Year's Cut-Up Sentences at the bottom of this post.
Looking for a fun literacy activity to help you wrap up the year? Try these ready to go worksheets!
Children love these simple pages.
Not only are these pages a good literacy activity to help children practice forming sentences, there are also other benefits.
Using these worksheets gives children the opportunity to work on fine motor skills through the actions of cutting, gluing and drawing.
Fine motor skills are often overlooked today but offer so many benefits – it is a good idea to work them into practice whenever possible.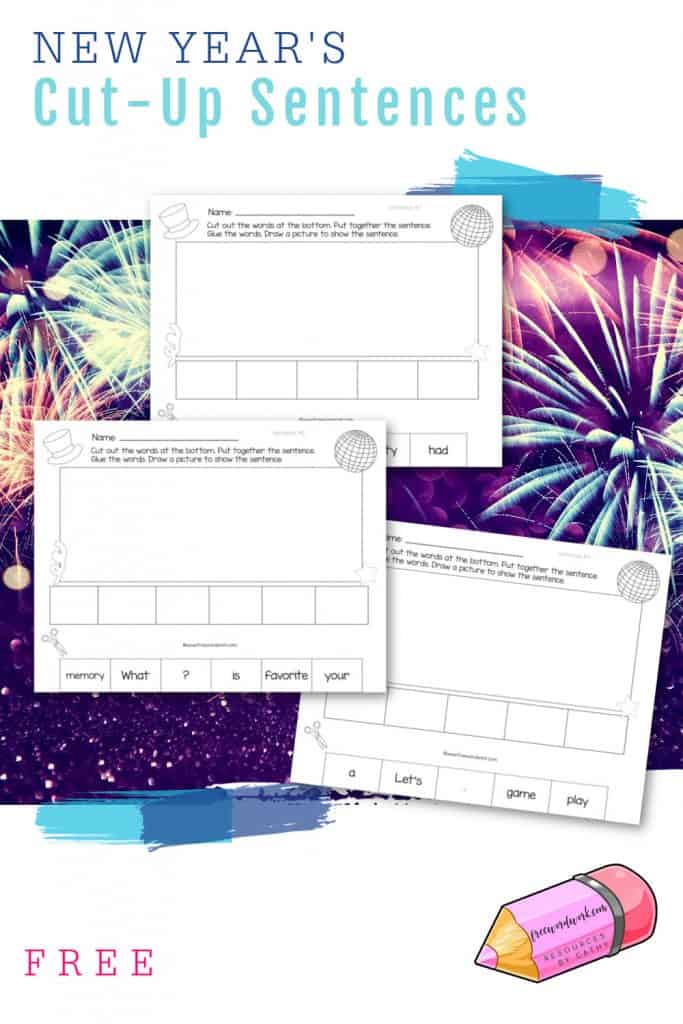 How to use these New Year's Cut-Up Sentences
Children will need scissors, glue (a bottle or stick – whichever you prefer), a pencil and materials for drawing if you would like them to use more than a pencil.
They will begin by cutting apart the words at the bottom of the page.
Children will move around the words to create a sentence. Be sure to encourage them to complete the sentence before the begin gluing!
Once they have a sentence that makes sense, they will glue them in the boxes on the page.
Finally, they can illustrate their sentence. This will show you that they are working on comprehension skills.
As an extension, children can work on their fluency skills by reading the sentence over and over.
You can download this free New Year printable here:
Looking for other winter resources? Try these freebies:
Thank you to EduClips for the Arctic animals clip art.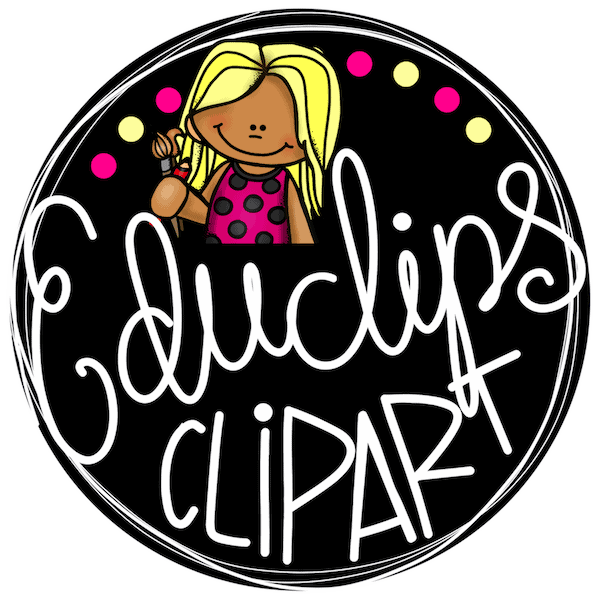 Thank you for visiting freewordwork.com! All of the resources provided are free for classroom and home use. Resources may not be sold or modified and sold. Please send me a message if you have any questions.