Fall hidden Fry word worksheets can help you add a little fun to your sight word practice.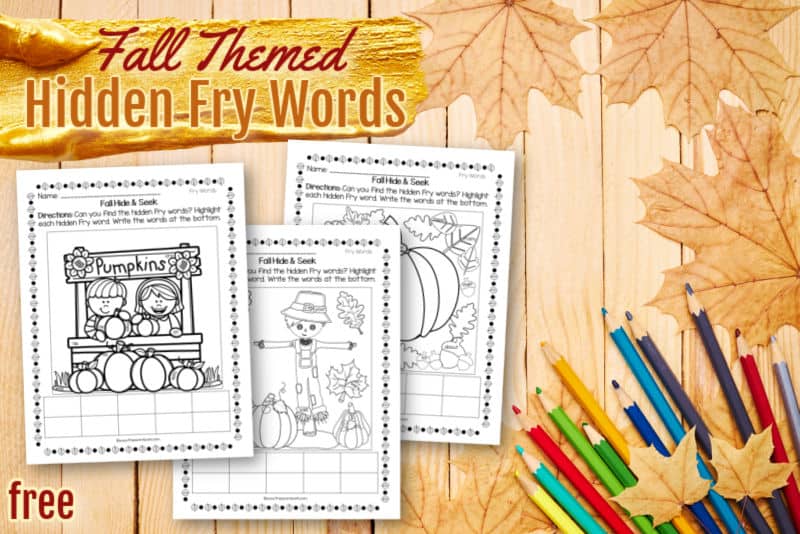 This is another free resource for teachers and families from www.freewordwork.com.
These free fall hidden Fry word worksheets will be a fun addition to your fall-themed resources in your classroom.
Pages like these offer an engaging hide and seek type activity for children to use when practicing sight words.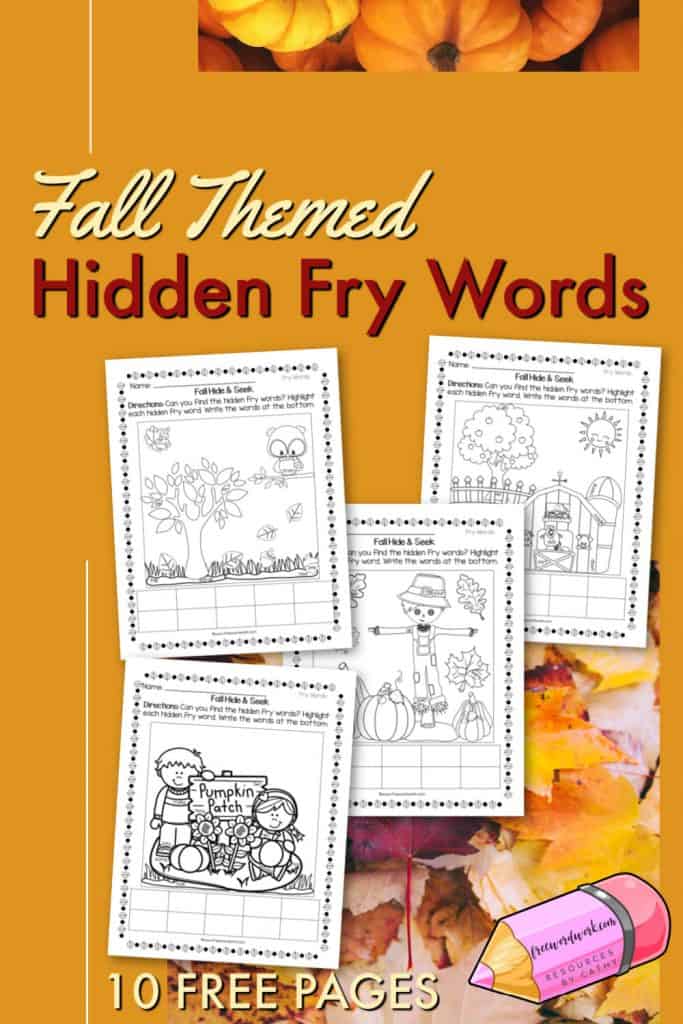 What are Fry words?
If you are new to sight word instruction, start by reading here.
Fry words are a common set of sight words. There are a total of 1,000 sight words that are a part of this list.
These sight words are divided into ten groups. Children will start by learning the first list of Fry words.
You can read more about these sight words here: All About Fry Words.
Starting Your Fall Fun
While this fall might look different than others, there are still opportunities to weave some themed fun into your days.
Many of your favorite fall centers might be off limits due to social distancing so I am trying to search for other ways to make it feel like fall in the classroom.
Along with some pumpkins and fall leaf decor, you can look for some fall printables that add some theming to your days.
These fall hidden Fry word worksheets
This free PDF download contains ten practice pages.
All 100 of the first set of Fry words are on these pages. The words have been divided into groups of ten.
Each of the pages contains a fall scene. Pictures contain pumpkins, leaves and other fall designs.
Within each scene I have hidden ten sight words. Children will search the picture to find all ten hidden words.
You can supply children with a magnifying glass if they need a little help searching. While not all students will need this tool to find the words, it might add a little excitement to the activity.
You can download this fall set of worksheets here:
Looking for additional fall resources? Try some of these:
Thank you to PrettyGrafik and Rainbow Sprinkle Studio for the cute clip art used.
Thank you for visiting freewordwork.com! All of the resources provided are free for classroom and home use. Resources may not be sold or modified and sold. Please send me a message if you have any questions.