These doll worksheets will be so fun for your little girl or boy who loves playing school at home with their dolls.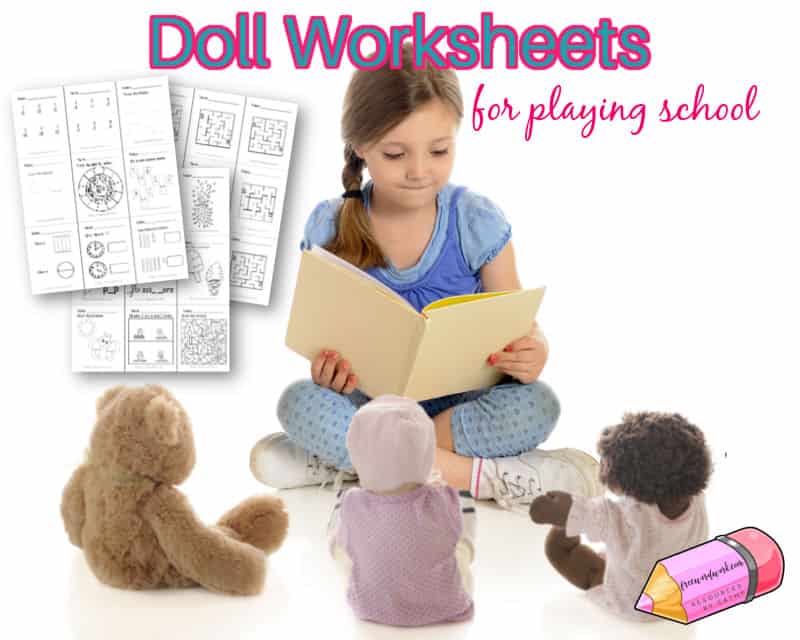 This is another free resource for families from www.freewordwork.com.
Download this set of printable doll worksheets for your child to use when playing school at home.
Do your children love playing school? This is one of my youngest's favorite things to do with or without friends.
For Christmas, one of her favorite gifts were two doll-sized desks to go with her new American Girl Doll. Two of her dolls act as the students while a third is the teacher.
She loves playing school and will sometimes make her own worksheets for her dolls. This inspired me to make some of my own worksheets for her to use.
Not only does she think the pages are fun, they also sneak in a little bit of learning as she helps her dolls complete the tasks on the pages.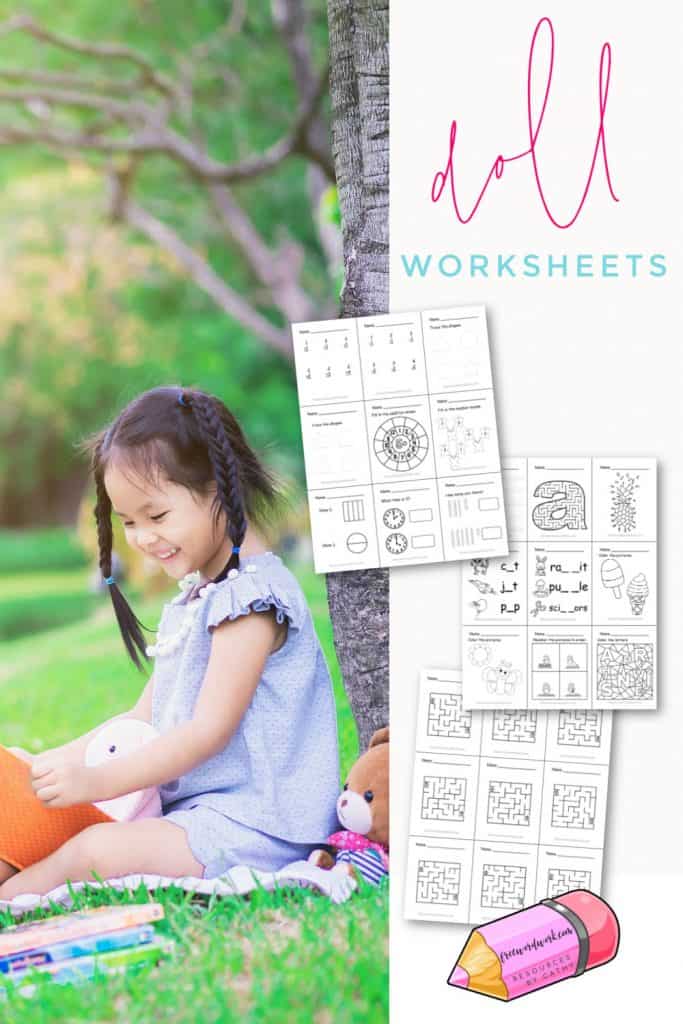 These Doll Worksheets
You will print these worksheets on 8 1/2 x 11 pages of paper.
They are set up to have 9 doll-sized worksheets on each page. You will find an assortment of math tasks, reading activities, coloring pages and mazes for children to complete with their dolls.
After printing, you will cut apart the pages to make your very own doll worksheets. Some children might like to cut out a folder out of construction paper to place their worksheets in.
I've also included a blank template page so your child can make their own worksheets. They can write their pages in black pen to make them look more like real worksheets.
You can download this fun set of pages for play here:
Looking for other free resources to use for play and learning at home? Try these freebies I have created:
Thank you to the following for the clip art used in creating these fun pages:
Thank you for visiting freewordwork.com! All of the resources provided are free for classroom and home use. Resources may not be sold or modified and sold. Please send me a message if you have any questions.