Add this beach read and color booklet to your summer reading fun.
You can download this beach read and color booklet to give your children interactive reading fun.
This booklet is a fun addition to your summer learning – at home or in school!
This is another free resource for teachers and homeschool families from Free Word Work.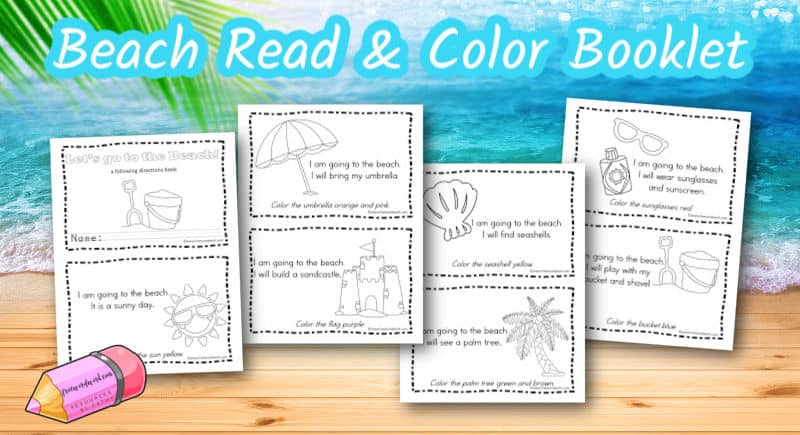 Reading Booklets
Printable reading booklets can be a great addition to student learning at home or in the classroom.
These little booklets are great for so many reasons.
First of all, children can underline and circle words as part of their practice. You can have children circle the vowels or underline sight words.
Not only will children get to read with these booklets, they will also be able to practice following directions which helps them practice comprehension.
Finally, some children just love to color for fun. This can help the practice of reading a little more engaging for those children.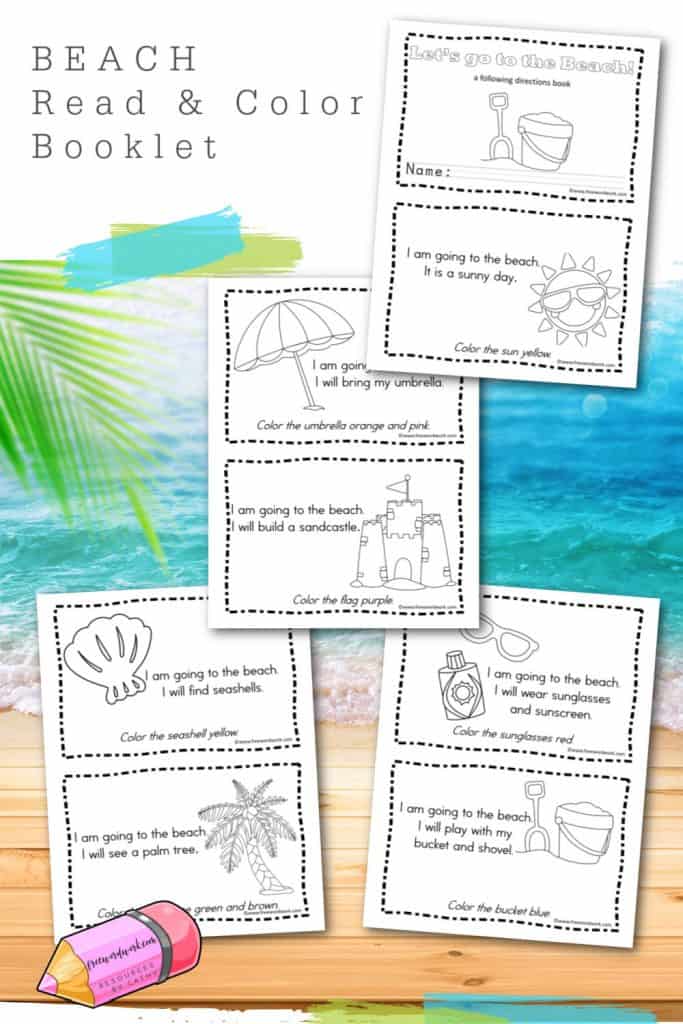 This beach read and color booklet
This little reader is a perfect addition to your summer learning or even your beach themed week during the school year.
The sentences accompanies by coordinating pictures will give your children tools when working on reading.
At the bottom of each page readers will find an italicized sentence. They will read this sentence and then follow the directions.
This is a way to add comprehension practice into the task.
Creating your booklets
To assemble your booklets, begin by printing the pages.
This booklet will work printed single sided or back to back.
Cut the pages in half.
Next, you will need to stack the pages and staple on the ends.
Your booklets are ready for your readers!
You can download this free reading booklet here:
Looking for other summer learning fun your children might enjoy? Try these freebies:
Thank you for visiting freewordwork.com! All of the resources provided are free for classroom and home use. Resources may not be sold or modified and sold. Please send me a message if you have any questions.