Download these free back to school cut up sentences for your children to practice forming sentences.
These back to school cut up sentences will help you offer your students an engaging practice opportunity.
Download your free copy for early reading practice in your classroom or at home.
This is another free resource for teachers and homeschool families from The Curriculum Corner.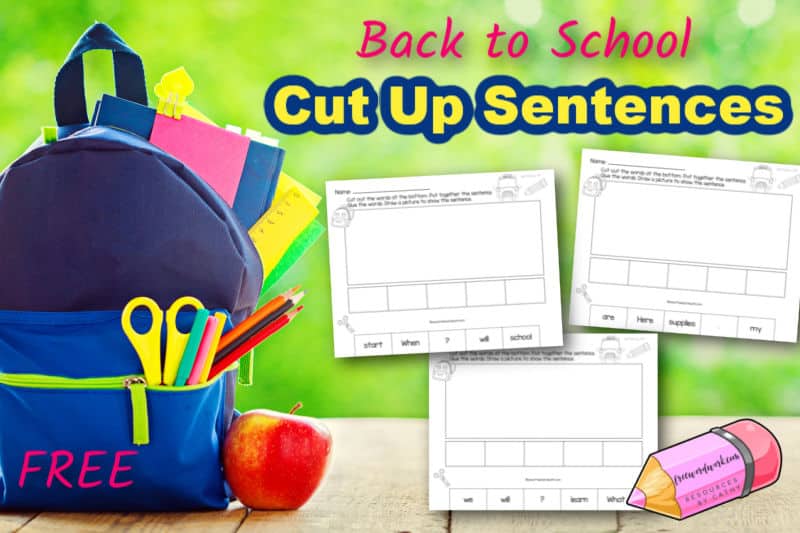 Ready for the new school year?
Are your children ready for school to start?
As you are heading back to school, I am looking to create new themed resources for you to add to your collection.
Be sure to save these pages for future use.
If your students enjoy these cut up sentences, they might also enjoy pocket chart sized sentences.
You can write a sentence on sentence strips and cut the words apart.
At a center, students can place the words in order in a pocket chart.
I will also complete this sentence strip activity during small group instruction. Each child will give me a sentence about the book they are reading. I will record the sentence on a sentence strip and then cut apart the words.
Students will work to unscramble their sentences.
This is great because they can also place their sentence in a baggie and use it during independent reading.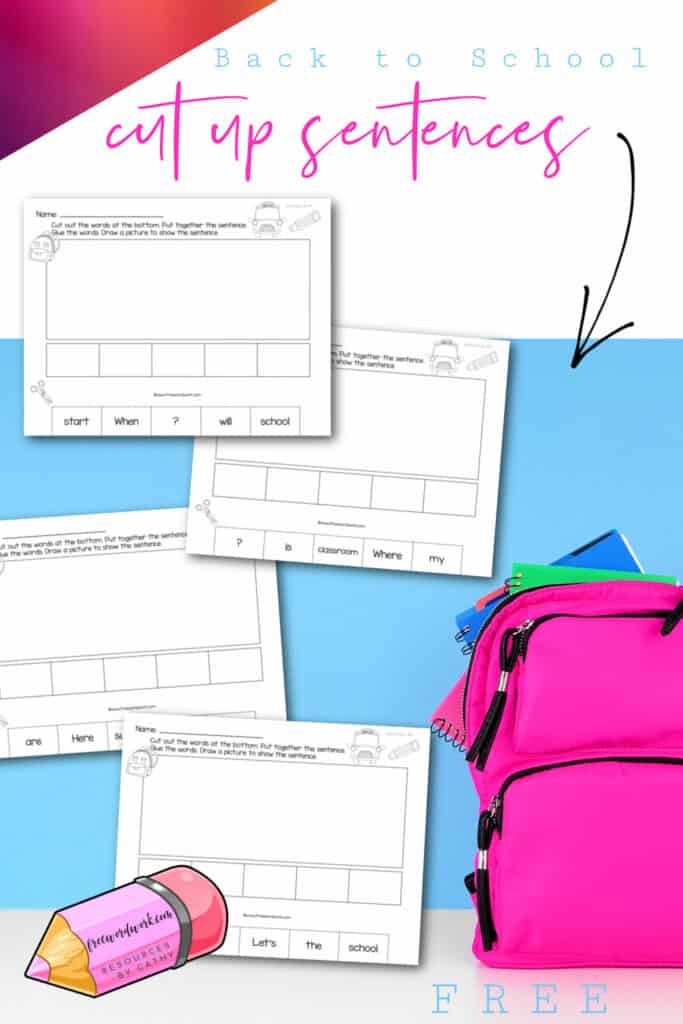 Back To School Cut Up Sentences
This collection contains 10 pages for literacy practice.
Choose a sentence for your class or let students choose which page they would like to complete.
To complete the activity, students will begin by cutting apart the words at the bottom.
Next, have children move the words around to create a complete sentence. They will use all of the words.
When their sentence makes sense, they will glue the words and punctuation mark in the boxes.
Finally, have students draw a picture to show their understanding of the sentence.
You can download this free activity here:
Need an option that includes explanations of each word? This list contains the meaning along with clues to help your students remember.