Download this set of CVC word mapping worksheets to work on the science of reading skills with your students.
You will be able to download a set of 12 free CVC word mapping worksheets.
These practice pages have been designed to fit into your science of reading curriculum.
This is another free resource for teachers and homeschool families from www.freewordwork.com.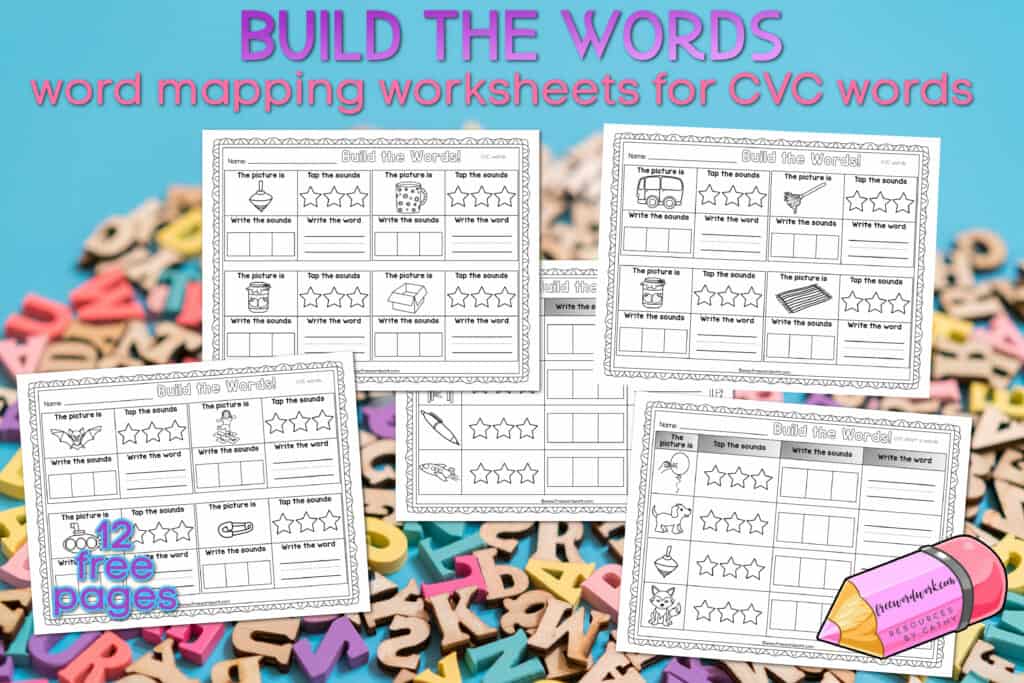 What is orthographic mapping?
Orthographic mapping isn't new but maybe not a term teachers often use to describe what is happening as they are teaching reading.
It is the process of how children read and remember words. It helps readers build sight word vocabularies.
We are helping students connect the phonemes (sounds) to the graphemes (letters). This allows children to make meaning and eventually automatically retrieve words without having to decode. When this occurs, readers are becoming fluent.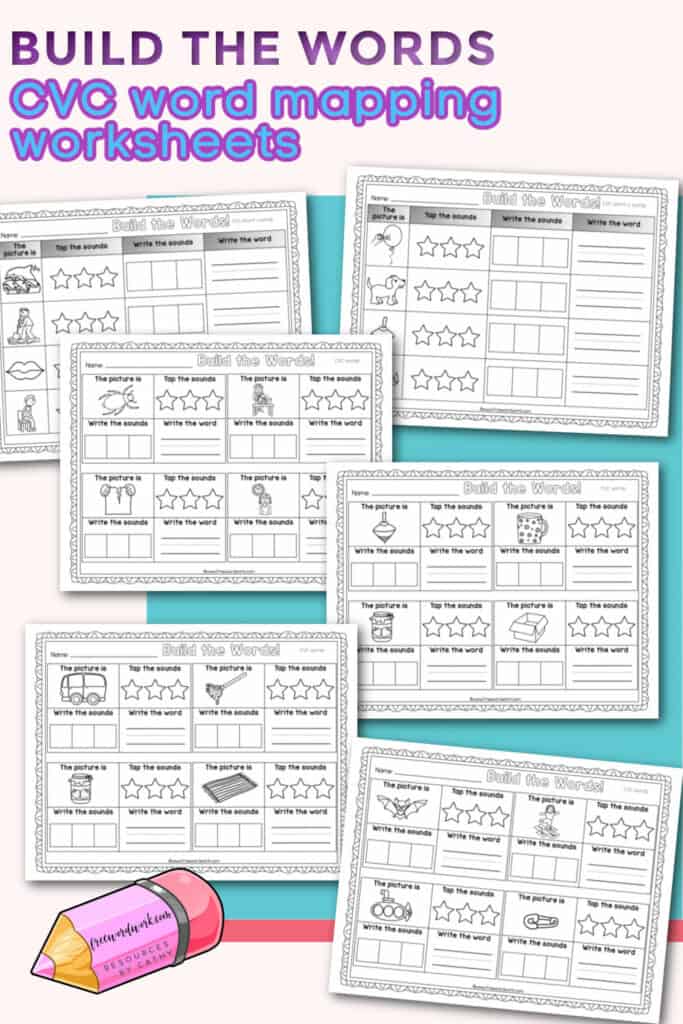 CVC Word Mapping Worksheets
Help students practice connecting letters with sounds using these free practice pages.
It is a good idea to practice this process with students before asking them to complete a page on their own.
Students will follow these steps:
First, have children name the picture they see.
After saying the word. They will tap the stars as they say each sound in the word.
Next, they will write the sounds they said in the boxes.
Finally, have children write the complete word.
Most of these pages have CVC words. There are two extras I added in containing blends and digraphs.
You can download these free word mapping worksheets here:
Thank you for visiting freewordwork.com! All of the resources provided are free for classroom and home use. Resources may not be sold or modified and sold. Please send me a message if you have any questions.