Download this set of free summer handwriting practice pages to offer your children a little fun, seasonal practice with printing.
You will receive a set of ten free summer handwriting practice pages with this free download.
These printables will give your children practice with printing.
This is another free resource for teachers and homeschool families from www.freewordwork.com.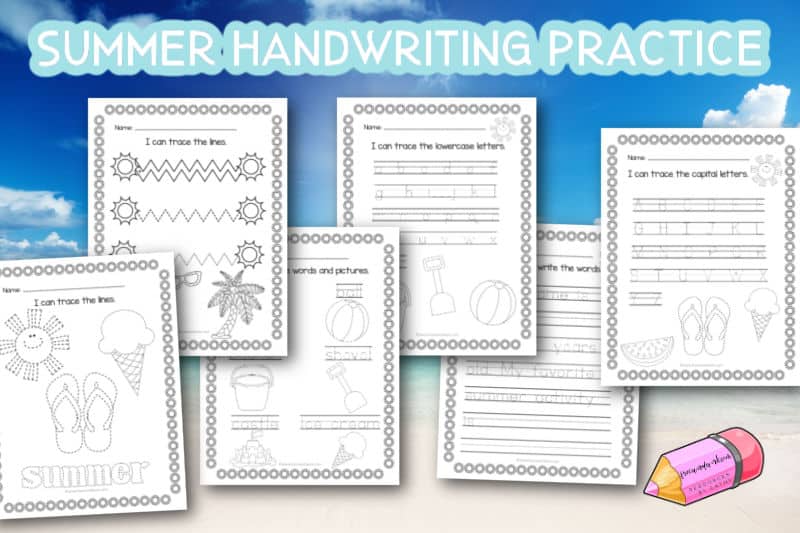 Printing Practice
Working on handwriting provides children with an opportunity to develop fine motor skills.
Because of the introduction of technology in the classroom, this is a skill that is becoming overlooked more frequently. Children's hands still need the practice!
Beyond handwriting, you can weave other opportunities for practice into your classroom. Give children Play-Doh and LEGOs. They can complete tracing activities and lacing cards.
Try to be intentional about building these ideas into your classroom. These could all be meaningful morning entry tasks.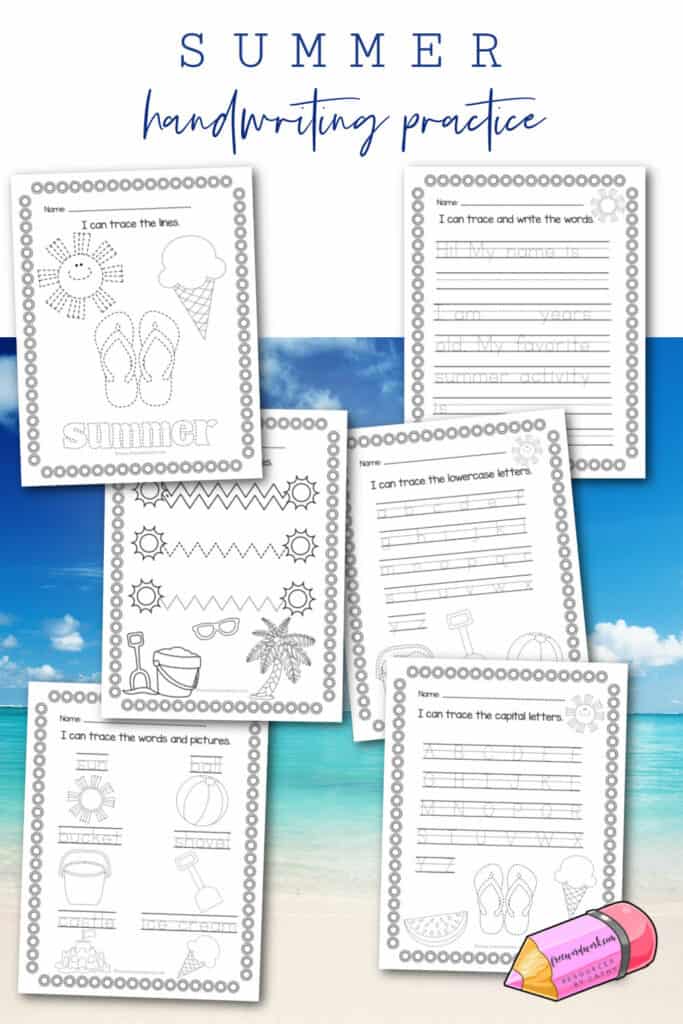 Summer Handwriting Practice
This download will provide you with a total of ten free worksheets.
The variety of pages will allow students to trace an assortment of objects. Also, children will encounter words for tracing and lines for copying print.
When students are working, you can provide them with different writing materials. Using pens, pencils and markers of different sizes gives children practice with different grips.
If you would like to make these pages reusable for a morning center, simply laminate and allow children to use a Vis-A-Vis marker.
You can download this free handwriting PDF by clicking on the pencil below:

Thank you for visiting freewordwork.com! All of the resources provided are free for classroom and home use. Resources may not be sold or modified and sold. Please send me a message if you have any questions.