Download these free, printable intermediate desktop helpers as name tags for your students' spots at school or at home.
These printable intermediate desktop helpers are designed for your 3rd – 5th grade students.
They will be a handy tool for your students as the year begins.
This is another free resource for teachers and homeschool families from www.freewordwork.com.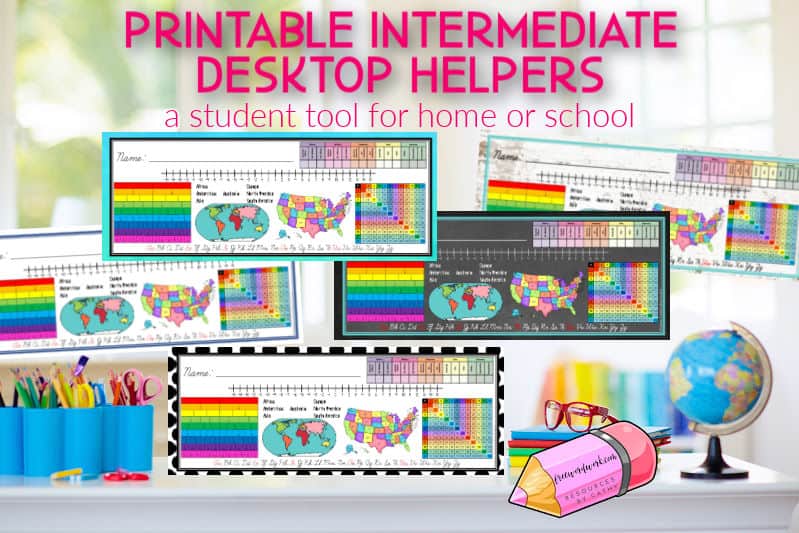 About these name tags
I have created this set to fit into classrooms with 3rd through 5th graders. You will find the following on each tag:
a place for a name
place value chart (billions to decimals)
number line (-10 to 10)
fraction bars
world map with continents
USA map with abbreviations
multiplication chart
cursive alphabet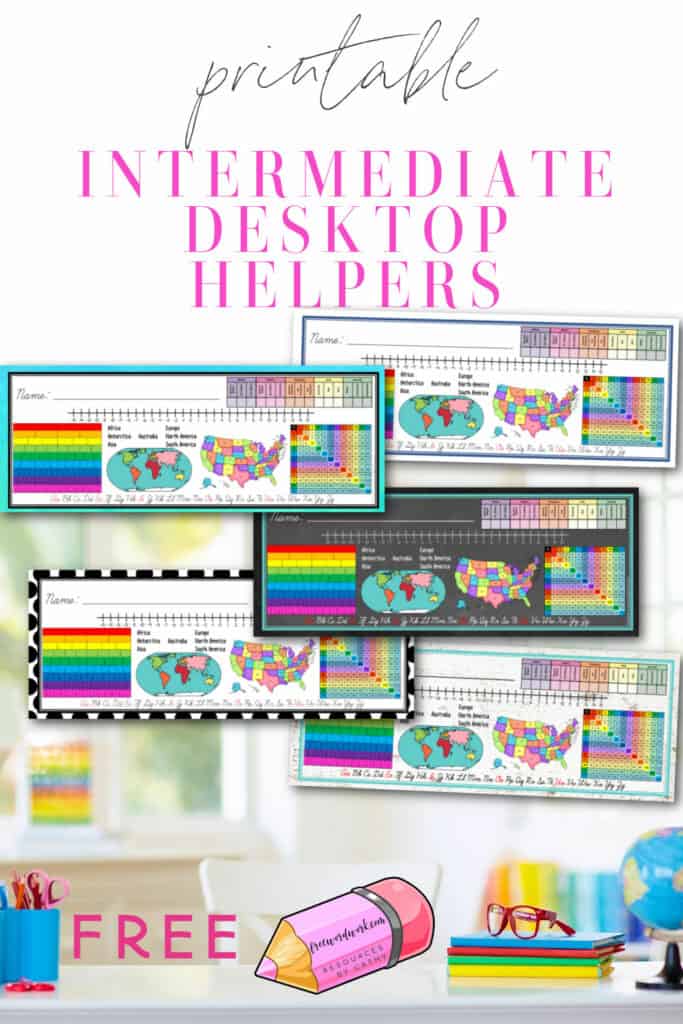 Setting up your printable intermediate desktop helpers
I suggest printing your pages on card stock so they are more durable.
Next, you can laminate the tags if you would like students to be able to carry the tags with them.
If you would prefer for the tags to be stationary, I like to cover mine with clear contact paper.
The method you choose is up to you but it is definitely helpful to cover the tags with some sort of laminate.
If you are choosing a design that requires a good deal of color ink, you might look into the cost of printing at a local print shop.
You can download these free printable tags here:

Need an option that includes explanations of each word? This list contains the meaning along with clues to help your students remember.