Use these first day of school signs to help commemorate back to school.
Add these first day of school signs to your back to school plans.
These signs will be a fun memory for your children to create.
This is another free resource for teachers and homeschool families from The Curriculum Corner.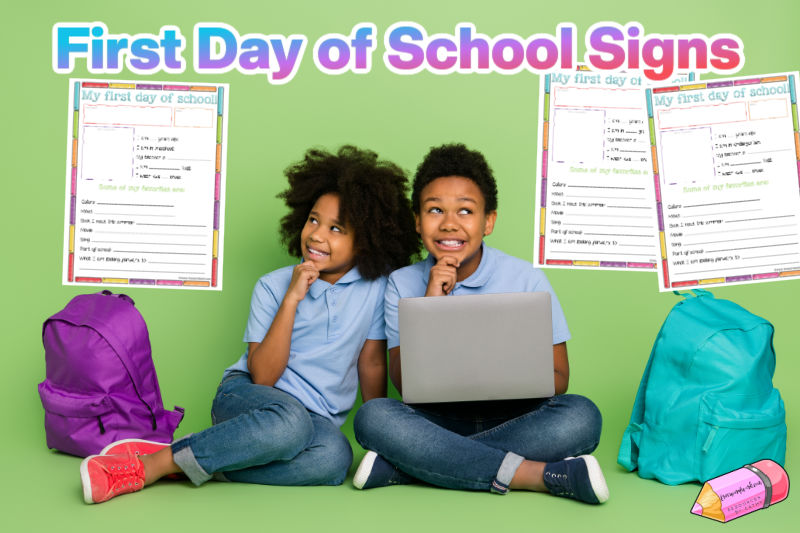 Welcoming new students
If your students come for a meet and greet before school starts, these posters can be a great activity for them to begin working on.
You can provide measuring tools and markers and have students begin working.
On the first day, set up a cute backdrop and take a quick picture.
Your students will have a fun memory of their first day!
You might choose to save the posters and send them home with my Last Day of School Posters when school wraps up.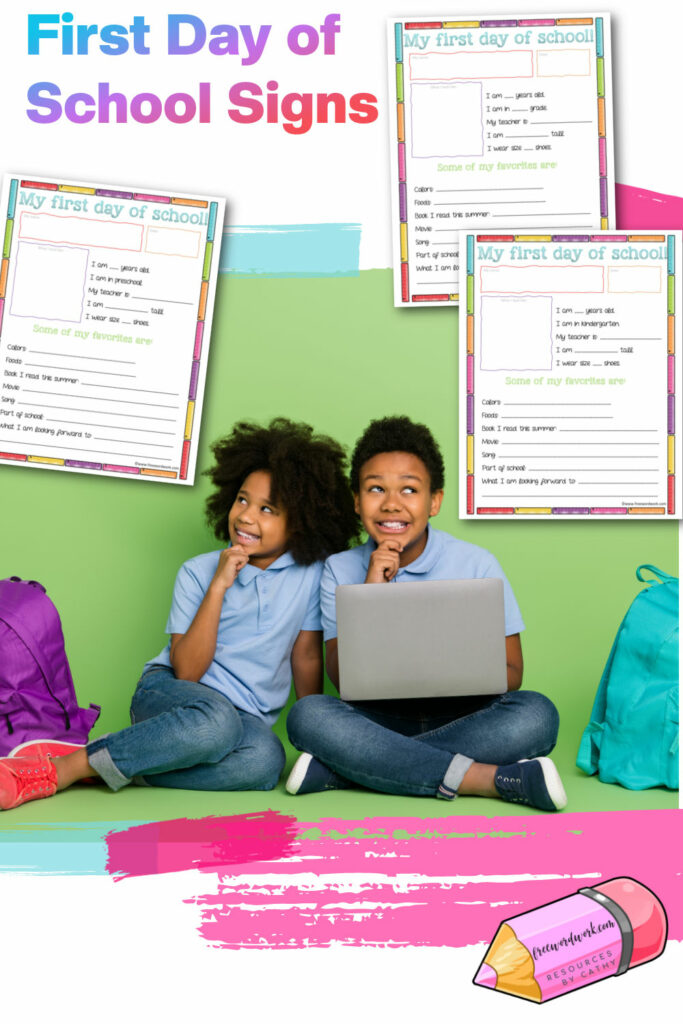 These first day of school signs
I hope these pages are a fun addition to your back to school signs.
This download contains six pages for you to choose from.
Three are provided in color and three in black and white.
You will be able to choose between preschool, kindergarten and then a fill in the blank grade level.
You can have children draw a picture of themselves or take a picture to add to the box.
You can download these free signs by clicking on the pencil below:

Thank you for visiting freewordwork.com! All of the resources provided are free for classroom and home use. Resources may not be sold or modified and sold. Please send me a message if you have any questions.