Download this free summer Fry color code set to give your children practice with Fry Words.
These free summer Fry color code pages are designed to give your children practice with sight words this summer.
Download this set of 8 worksheets to provide students with practice.
This is another free resource for teachers and homeschool families from www.freewordwork.com.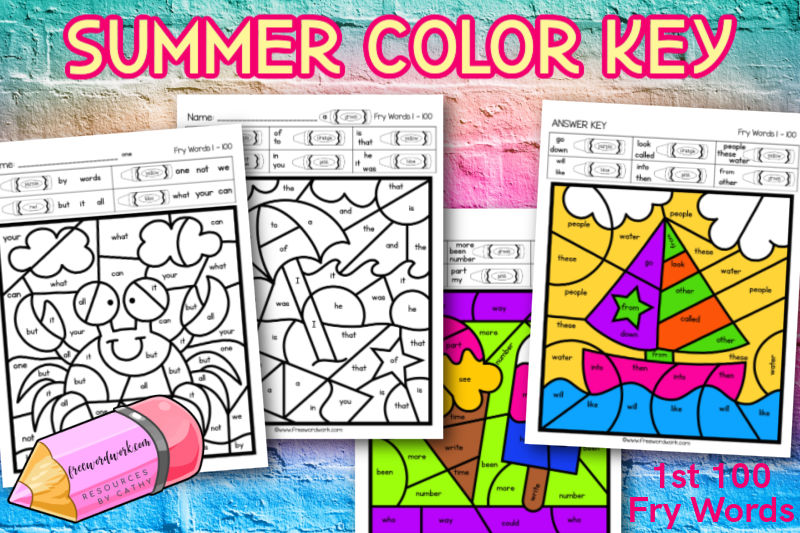 Working on sight words
As students work to master sight words, they can enjoy different approaches.
For those who enjoy tasks involving coloring, these printable pages can be a fun option.
Before children begin, you might have them begin by reading aloud the sight words. You want to make sure they are able to say each word to themselves as they work on the page.
This set of worksheets covers the first 100 Fry words.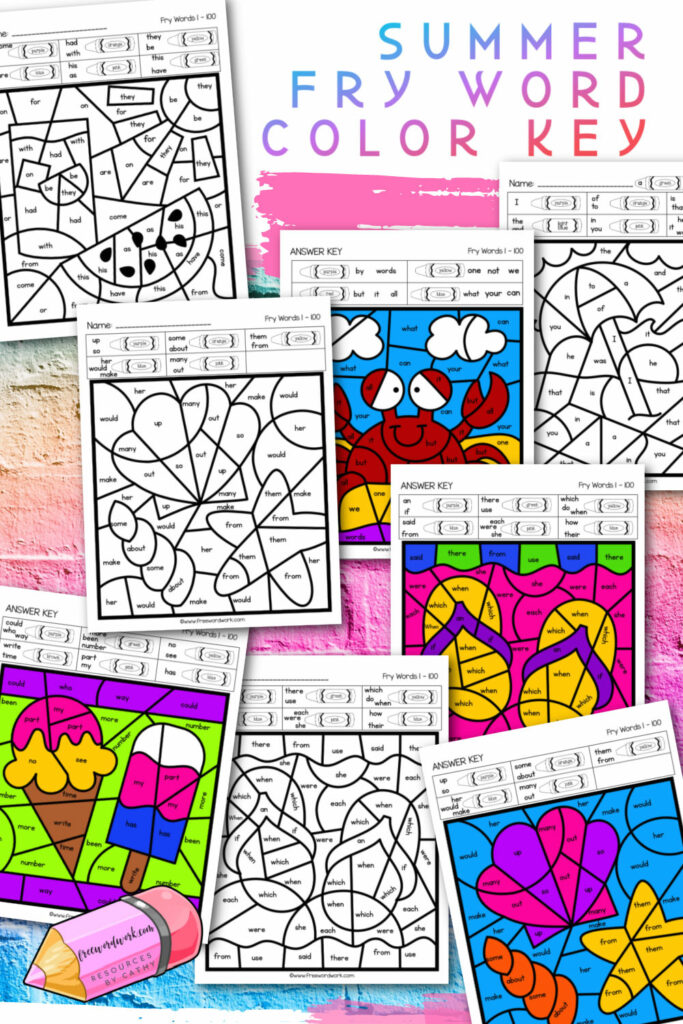 These summer fry color key pages
This download contains eight different pages.
Each of the pages has a summer theme. You will find pages containing pictures with the beach, ocean, ice cream and other summer themes.
I like to have my students work on these pages using different writing materials. This will help them with different grips.
So often today our children miss out on practice their hand muscles need because they are working on a digital task.
You can give students crayons, colored pencils, markers of all sizes and other materials for writing.
Children will think it's fun and it will be helping their hand muscles!
You can download this free set by clicking on the blue pencil below:

(If you do not see the blue pencil that says DOWNLOAD HERE, click on the button to subscribe to Grow and it will then appear.
Need an option that includes explanations of each word? This list contains the meaning along with clues to help your students remember.