This parts of speech color key is designed for 4th, 5th and 6th grade students.
Use this set for your older students who are reviewing the parts of speech.
This will be a fun opportunity for students to review.
This is another free resource for teachers and homeschool families from www.freewordwork.com.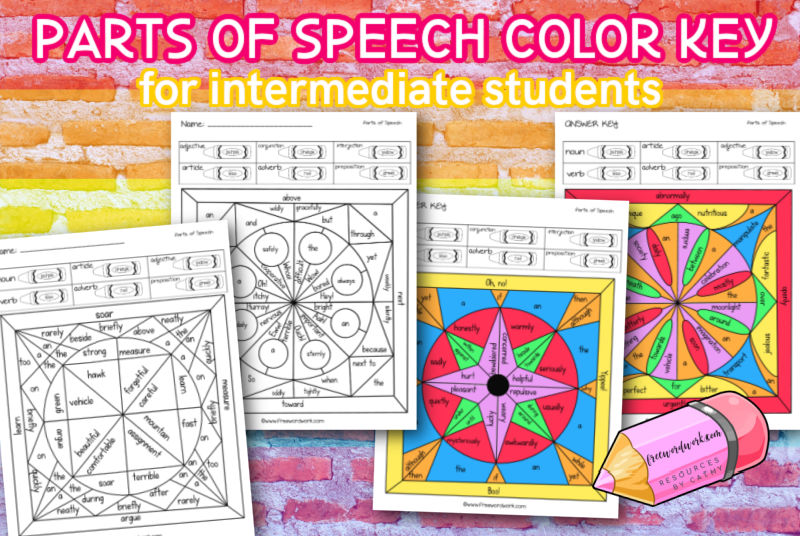 Why use color key sets
These sets offer a fun way for students to review a skill.
Often, worksheets providing students with skill practice are not exciting for kids to complete. The goal of these pages is to provide the skill practice along with a fun activity.
Along with the practice of identifying parts of speech, these pages also provide fine motor and hand eye coordination practice. Something that students might not always get in the upper grades but skills that are still beneficial.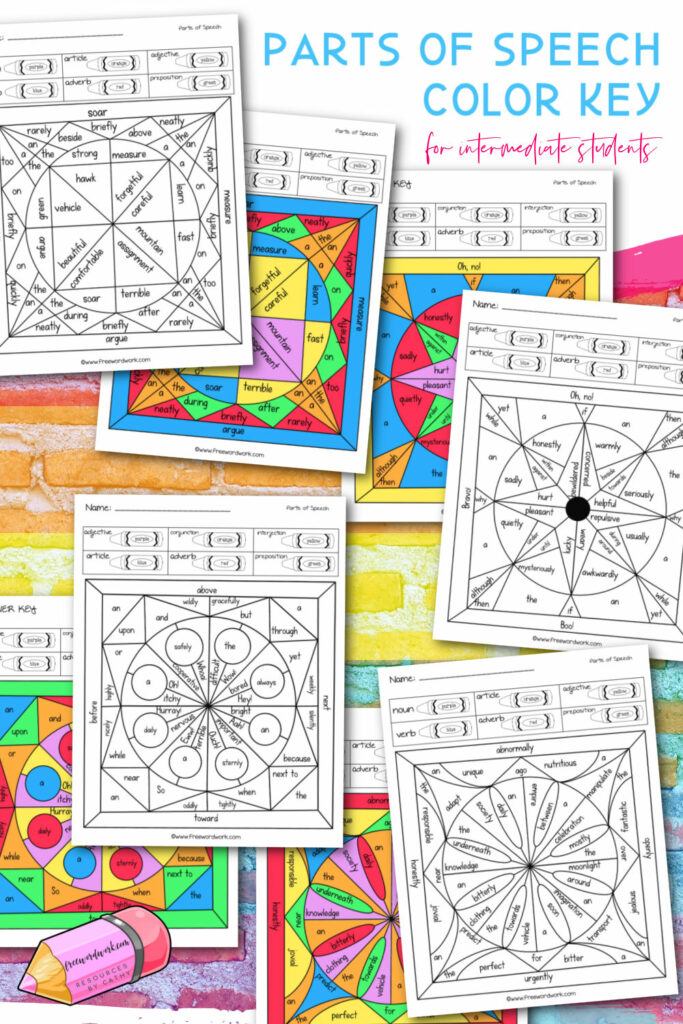 Parts of speech color key pages for intermediate students
These pages are designed for your students in the upper grades.
The parts of speech included are: nouns, verbs, adjectives, conjunctions, interjections, articles, adverbs and prepositions.
You might have students begin by coloring the crayons at the top – at this age it isn't needed but might still be helpful.
Children will then color the words according to the key.
The words are designed to fit into a classroom for students also working on vocabulary.
You might choose to allow your students a device to check their answers as they work.
You can download this free set by clicking on the blue pencil below:

Thank you for visiting freewordwork.com! All of the resources provided are free for classroom and home use. Resources may not be sold or modified and sold. Please send me a message if you have any questions.