Use this simple St. Patrick's Day Booklet as you plan for a special celebration in your classroom.
You can download this free St. Patrick's Day Booklet for students to use this March.
This booklet is designed for early learning and kindergarten classrooms.
This is another free resource for teachers and homeschool families from The Curriculum Corner.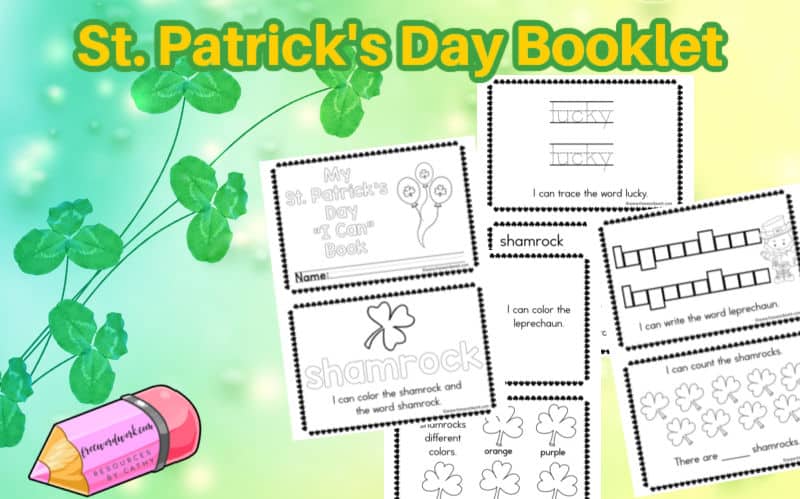 Celebrating in the classroom
Young learners are often excited by St. Patrick's Day. It's a fun day for focusing on all things green, rainbows and a little luck.
Be sure to prepare yourself with a sheet of shamrock stickers for those students who forget to wear green.
Also, be sure to prewarn your students that pinching is not ok. We always have a few students who are told at home that they will be pinched if they forget to wear green so it's important to get ahead of this.
You might provide your students with a snack of Lucky Charms or a chocolate coin.
The Lucky Charms can easily to turn into a graphing activity. Have students create a bar graph to show the marshmallow shape they find most often in their snack.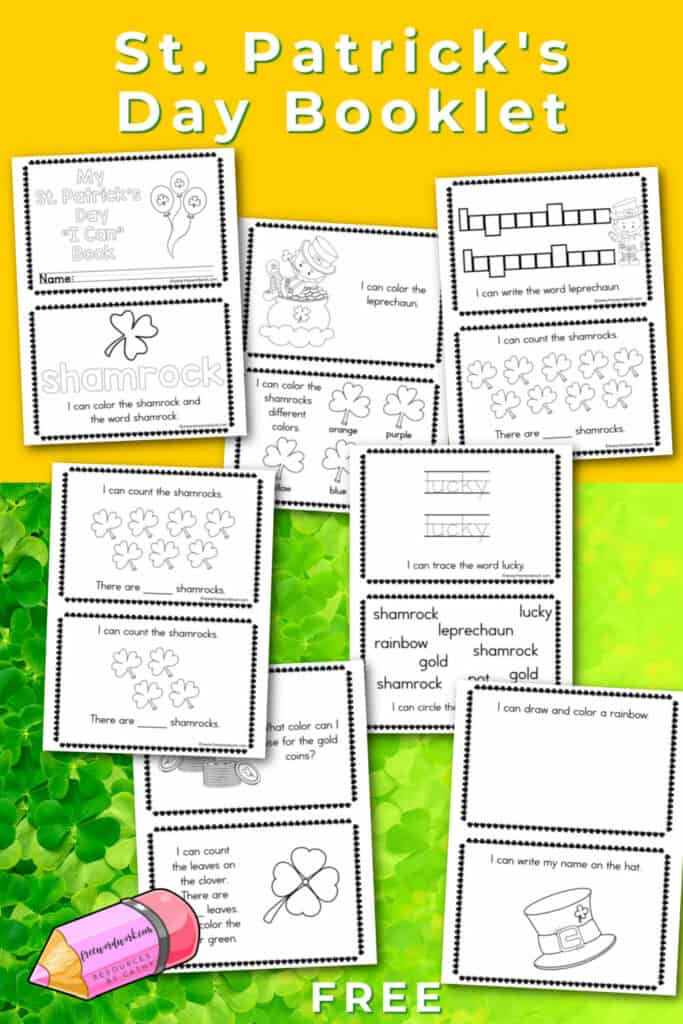 Creating your St. Patrick's Day Booklet
Begin by printing the pages front to back.
Next, cut the pages in half.
Stack the pages and staple on the left.
Your children will need colored pencils, markers or crayons to complete the booklet. Also provide them with a pencil for writing as needed.
This booklet is designed for children begin to learn to read. There are simple sentences and directions for students to read and follow.
You can download this free booklet here:
Thank you for visiting freewordwork.com! All of the resources provided are free for classroom and home use. Resources may not be sold or modified and sold. Please send me a message if you have any questions.