These free short vowel phonics fluency sets will help your emerging readers work on short vowel sounds.
The free short vowel phonics fluency sets here include short a, short e, short i, short o and short u sounds.
The materials can be used to help your children master short vowel sounds.
This is another free resource for teachers and homeschool families from www.freewordwork.com.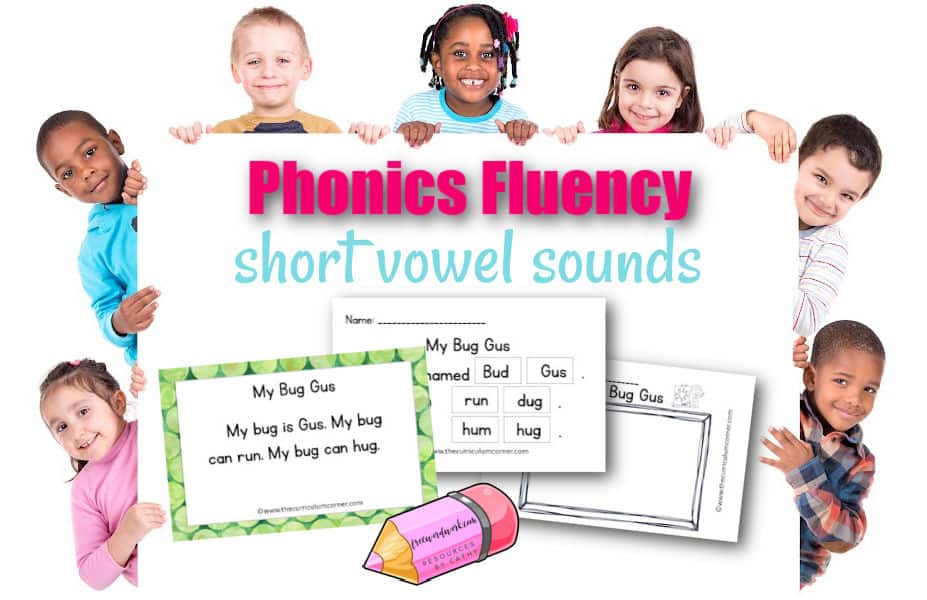 About these passages
Each of the downloads focuses on a specific short vowel sound.
You will find a total of five downloads.
Each set tries to use as much of the focus sound as possible. A few other words have been added in as needed to create the passages.
You might want to print the passages on card stock and then laminate for durability.
You can even place the passages on a ring for easy storage.
Some children might like to add these to their silent reading collection.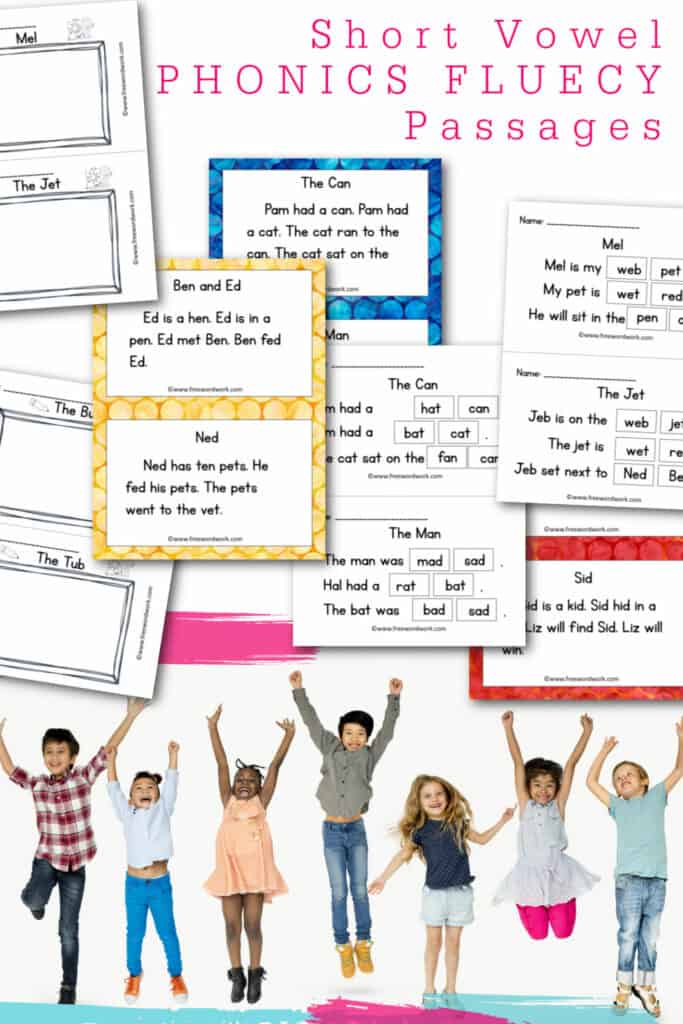 These short vowel phonics fluency sets
Each download contains four short vowel passages. The passages are provided on a half page with a patterned background.
You will also find comprehension checks for each passage. These are simple questions where children color in or circle the answers.
Finally, there is a drawing response page. On this page, have children draw a picture that tells about the passage.
All of these materials are designed on a half page to make the work less overwhelming for growing readers.
I hope your students enjoy these simple passages as they are becoming better readers.
You can download each of the sets here:
Thank you for visiting freewordwork.com! All of the resources provided are free for classroom and home use. Resources may not be sold or modified and sold. Please send me a message if you have any questions.