Download this garden booklet for beginning readers to add to your spring reading resources.
This garden booklet for beginning readers is designed with simple text and pictures for coloring.
It will be a great addition to your classroom reading collection.
This is another free resource for teachers and homeschool families from www.freewordwork.com.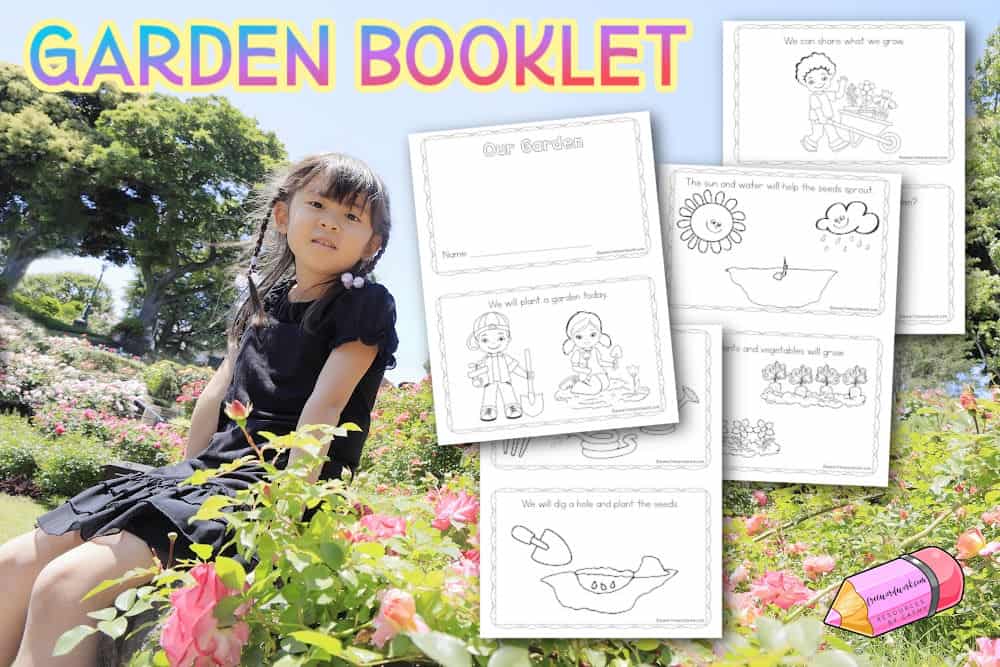 Spring Reading
There are many themes that are fun to focus on in the spring in a preschool or kindergarten classroom.
Some spring themes you might consider for your younger students are:
gardening
flowers
bugs or insects
butterflies
bubbles
birds
weather
rainbows
pond life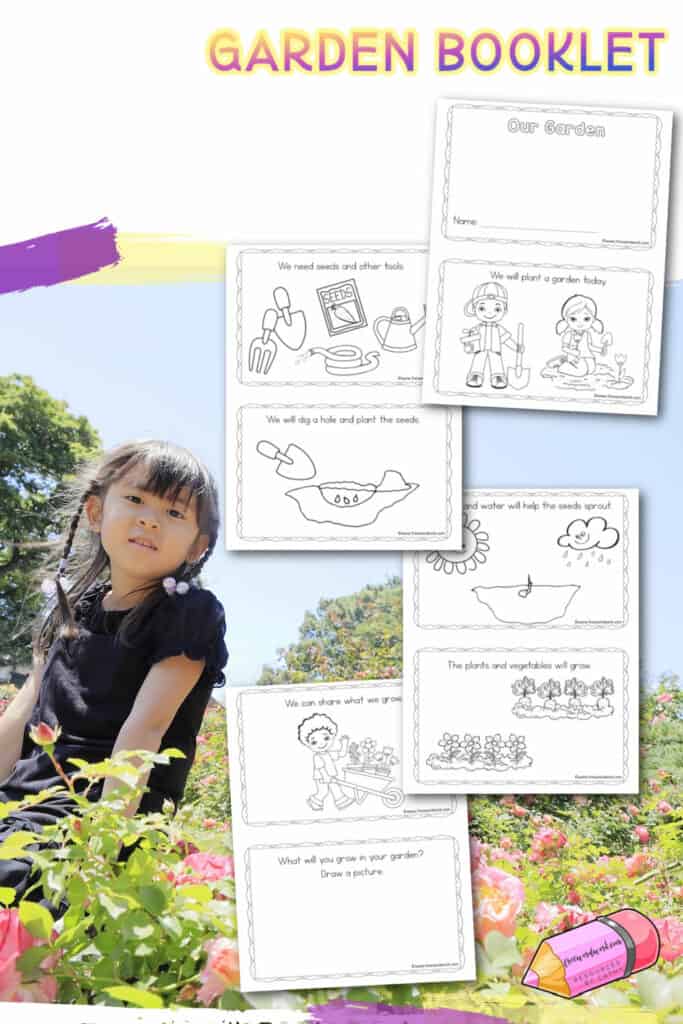 This garden booklet
You will find a simple booklet designed for beginning readers.
The booklet is designed to be printed front to back.
After printing, cut the pages in half.
Next, stack and staple the pages on the left.
Provide your students with crayons or colored pencils to decorate their booklets after they practice reading.
If you will be using this booklet with a small reading group, think of tasks students can complete.
For example, you might have students circle the vowels on a page.
Or, focus on one sentence and have students underline the sight words you are working on.
Another idea is to have students circle the words they need help with before reading.
You can download this booklet here:
Thank you for visiting freewordwork.com! All of the resources provided are free for classroom and home use. Resources may not be sold or modified and sold. Please send me a message if you have any questions.