Offer your students this spring ABC book as a fun way to practice letters in the spring.
Add this spring ABC book to your collection of alphabet printables for spring.
Use this booklet to help children practice matching uppercase and lowercase letters.
This is another free resource for teachers and homeschool families from www.freewordwork.com.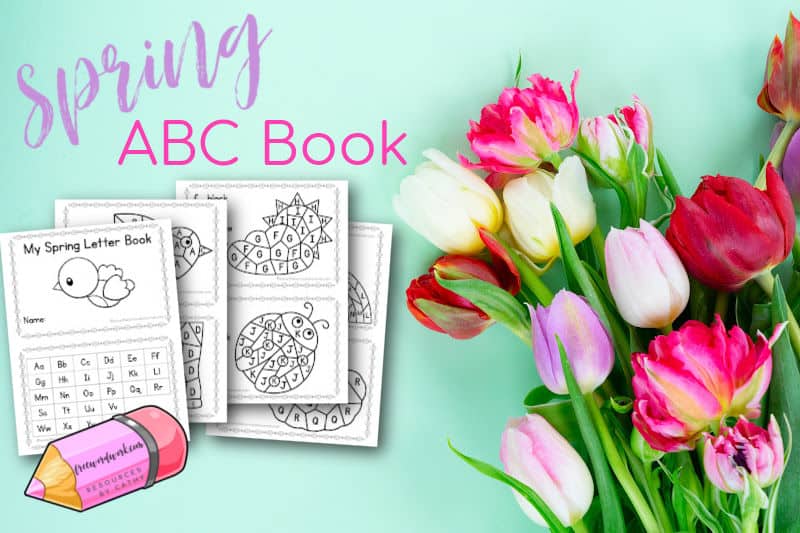 Tips for Young Readers
This booklet contains all of the letters of the alphabet. Because of this, it might feel a little overwhelming for children just beginning to learn their letters.
If this is the case for your students or even just one or two, simply provide a single page at a time. This will reduce the feelings of being overwhelmed.
When they complete their work, you can staple them together and they will then have the complete product.
For students who do not yet know their color words, go over the coloring key with them beforehand. You can say the words together and then have the children color over the words using the correct colors.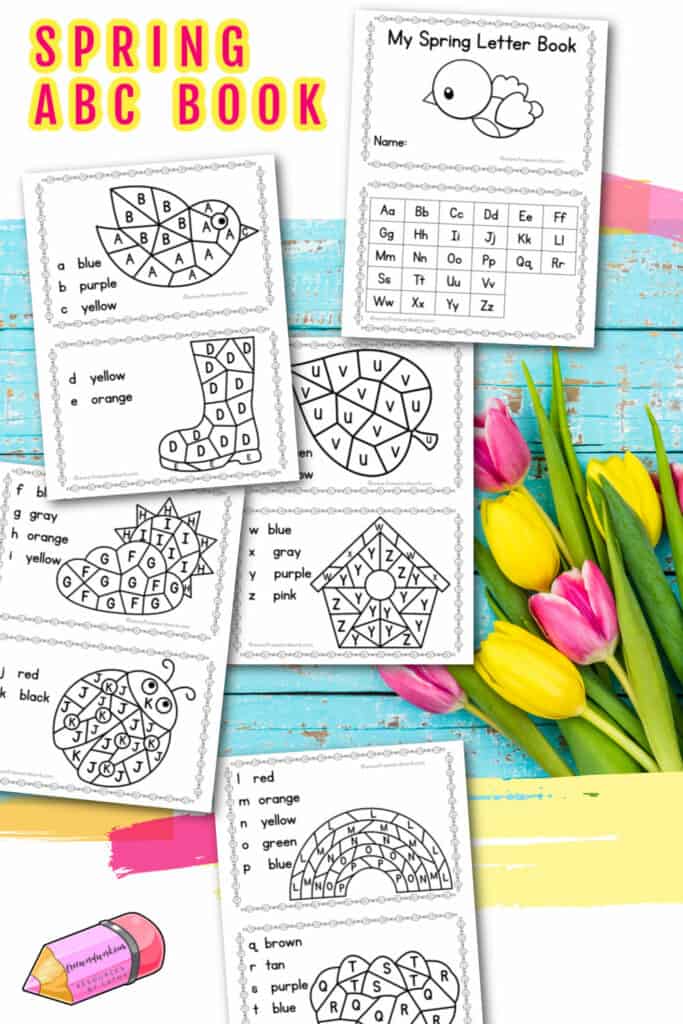 Spring ABC Book
This booklet was not created to print front to back. Pages will print single-sided.
You will then want to cut the pages in half.
If you will be sharing the booklet with students already assembled, go ahead and staple on the left after stacking your pages.
Students will complete the pages by following the color key. They will find the uppercase version of each letter in the color key pictures.
An answer key is also included. This will make checking responses fast for you.
You can download this alphabet booklet here:
Thank you for visiting freewordwork.com! All of the resources provided are free for classroom and home use. Resources may not be sold or modified and sold. Please send me a message if you have any questions.